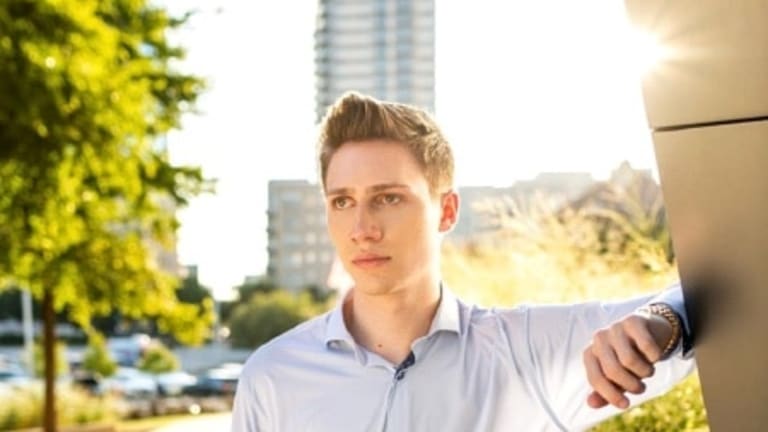 Garrett Shiner Sheds Light on His Latest Book 'Crush It Without College - There's an Exception to Every Rule'
He has compiled his experiences and tested wisdom in his latest book - 'Crush It Without College - There's An Exception To Every Rule.'
Garrett Shiner, a teen entrepreneur and founder of Shiner Marketing, has inspired and influenced many young minds to pursue their ambitions and dreams. He is 18 and is successfully catering to clients all over the US. His team includes his friends who brainstorm together and provide efficient digital marketing solutions for their consumers. What is worth applauding is the fact that their talent and skills are not limited by their ages. Shiner, the company's driving force, ensured early that the world's rules don't rule his own world. He has compiled his experiences and tested wisdom in his latest book - 'Crush It Without College - There's An Exception To Every Rule.'
His book unveils the tips and tricks Shiner used to carve the life he lives today. People often focus on the successful exterior but seldom realize the efforts that make it stand. When Shiner realized that his monetizing experience could be converted into a potential business idea, he also decided to put his failures and achievements in one place. On being asked, Shiner shares, "I wanted the youth to know, there is a life beyond college. College doesn't necessarily ensure financial freedom; a planned blueprint does." In his book, he also shares a detailed guide for the youth to be the exception. He is an avid follower of rules; however, he insists that one shouldn't restrict themselves.
Exploring and innovating is the key. "If you dare to have an original idea, you better pursue it," says Shiner, who lived his teen years ferociously advocating the importance of following one's own dreams. He started working on his goal right from school. Shiner shares that he always knew he wanted to be financially free. His life path was clear to him. He started exploring different ways of earning money and chanced upon several opportunities. He started pursuing his passion by delving into the world of blockchain technology and digital currency. His trading account gave him the financial freedom he aspired for, while Shiner Marketing gave him a stable client base and regular income.
Today, he helps his clients run their business ventures efficiently. In his book, Shiner reveals the mindset that can help an individual achieve wonders. His book was written with the aim to be a personal guide for young entrepreneurs.