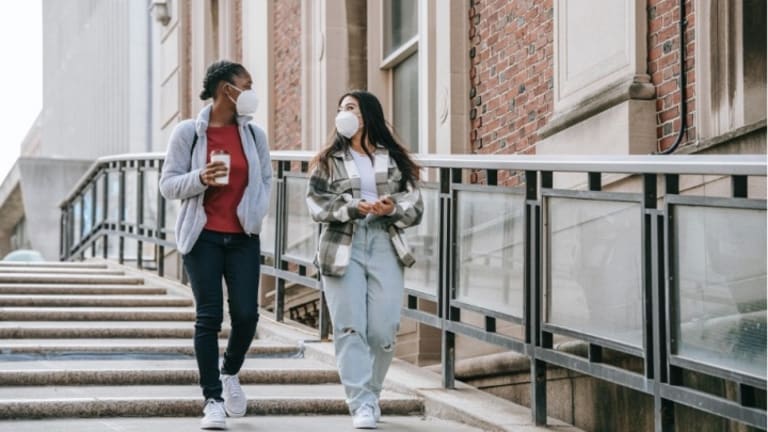 How COVID-19 and Gentrification Affect Los Angeles Locals
Jori Hamilton: Before COVID struck L.A., communities of color were having some success fighting off the gentrification taking place in their neighborhoods.
Affordable housing amid the coronavirus has been a difficulty for millions across the world. Now, with unemployment rates still high in Los Angeles County, locals face uncertainty in securing their housing situations against the gentrification efforts that were already long underway.
Data compiled by Princeton researchers illustrates the unequal and adverse effects of the pandemic on low-income households. Sixty-seven percent of respondents reported skipping a bill due to the pandemic. Seventy-seven percent reported missing a bill or rent payment altogether. These effects were even worse proportional across racial demographics, with 80% of Black and Latinx households taking on new debt versus 70% of white households.
In light of these inequalities, the gentrification problem in Los Angeles sits on precarious ground. The combined factors of pandemic and gentrification threaten the lives and livelihoods of some of Los Angeles' most disenfranchised residents. Here's what you should know.
Exploring the Harsh Impact of the COVID Pandemic
Before COVID struck L.A., communities of color were having some success fighting off the gentrification taking place in their neighborhoods. With business on the upswing, entrepreneurs representing the demographics of the places they lived had less trouble maintaining property within the neighborhoods they had historically occupied, often neighborhoods that experienced historical redlining or racial segregation.
Before COVID struck L.A., communities of color were having some success fighting off the gentrification taking place in their neighborhoods.
Now, the coronavirus threatens the efforts to combat gentrification.
The Washington Post reported that for one Black-owned cafe in South L.A., business dropped 70% overnight, forcing the owner to furlough the majority of his employees. Such has been the case for many entrepreneurs operating throughout the pandemic. Hair and nail salons, cafes, hotels, and many other businesses received devastating blows in the form of forced closures and economic shutdowns.
Meanwhile, forgivable small business loans under the Paycheck Protection Program (PPP) went disproportionately to neighborhoods with a majority of white residents. This sharp impact and less direct aid put L.A. communities at greater risk of long-term unemployment, an economic status that can have devastating consequences for housing security and can strain social safety nets to the breaking point.
L.A. residents already facing rising housing costs and resistance to affordable housing through antagonistic zoning restrictions are made increasingly vulnerable by this compounding situation. Experts suggest that this could be a perfect storm for worsening gentrification, with many businesses shuttering their doors already and looking for cheaper places to go.
A Perfect Storm for Increasing Gentrification
Past examples show exactly what happens when residents are displaced from an area due to economic collapse. Opportunistic investors come in, often employing coercive tactics to help drive out locals on the cheap. These investors make claims about improving the neighborhood but fail to make improvements for the people that live there, instead gentrifying neighborhoods to reap the most profit.
This gentrification has untold effects on small businesses. When local entrepreneurs are priced and driven out of the market in the area, they are rarely replaced by other small businesses. Instead, larger chains come in and take over. Gentrification like this can only shift wealth from the hands of minority communities and entrepreneurs into the hands of already rich, primarily white-owned corporations. As a result, income disparities in L.A. will only increase.
The housing burden in areas like Boyle Heights can only become more unstable facing income and job loss as well as opportunistic real estate practices. Affordable housing that helps these communities stay where they are rather than increasing the rate of gentrification is more important than ever in the wake of the pandemic.
In failing to support these gentrified communities that have been devastated disproportionately by COVID-19, L.A. faces a loss of culture, vibrancy, and overall success. However, steps can be taken to support vulnerable communities at this difficult time.
Supporting Vulnerable Communities
City officials, developers, and investors can do the right thing for local communities rather than driving out current residents. There are plenty of methods that can assist in the affordable housing problem without ridding the area of vulnerable residents. However, implementing better policies will take the support and dedication of a wide range of stakeholders.
Starting at the policy level, city officials should support affordable housing measures only if they can adequately provide housing without displacing current Angelinos. This means including provisions to allow displaced families a place within new developments without requiring that they pass a credit check or other strict housing prerequisites. In the wake of the pandemic, the majority of Americans have taken on new debt. Renting an apartment on bad credit can create difficulties that alone force the relocation of L.A. natives.
Additionally, investors and developers should make neighborhood improvements a benefit to all members of the community. Business loans and grants should be made available first to locals or underrepresented demographics within the community before they are handed out to distant developers. At the same time, portions of revenue brought in by new housing should either go towards community needs or directly to those whose housing situations are threatened by rising prices and changing neighborhood values.
Supporting vulnerable communities against gentrification is more important than ever with the threat of COVID hanging over L.A. With minority and low-income families hurting the most from the effects of the virus, the least we can do is keep people in their homes. Understand the threat, then look for ways you can keep gentrification from hurting your own community.
Jori Hamilton