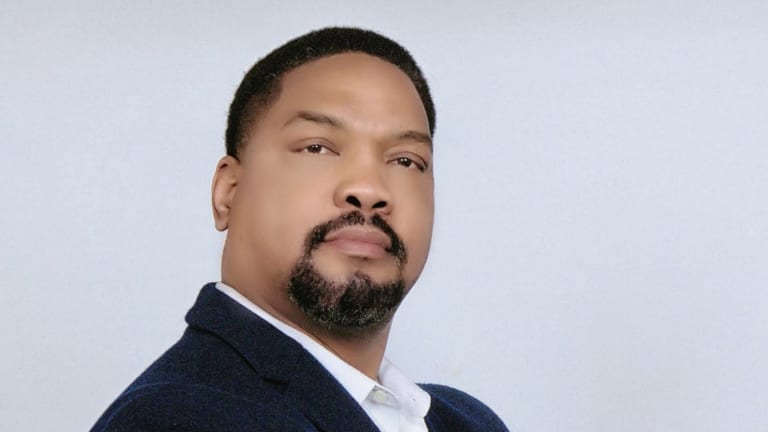 Gerard Grogans – 'Are you struggling to create a life and business that is unique and authentic to you?'
What I discovered after years of working on myself and mastering my own psychology is a step-by-step process that anyone can follow to them identify their core personality
If so, you're not alone. I, too, struggled with knowing how to develop myself much less, how to create a business that was unique and authentic to me. Especially when I was still dealing with my own doubts, fears, and limiting beliefs. I mean, I knew I wanted to help other people change, grow, and transform themselves. But I had to first learn to change myself and change the way I saw myself. And so, what I discovered after years of working on myself and mastering my own psychology is a step-by-step process that anyone can follow to them identify their core personality and understand why they do the things they do and think the way they think. It is a simple process that will take you from where you are to where you want to be in the quickest and shortest time possible.
Because listen. Like many of you, my journey of self-discovery was not easy. Throughout my life, I found myself feeling like I was never enough. Always trying to live up to someone else's expectations of me or comparing myself to others. Although I had some successes in my own life. I still felt unfulfilled and unsatisfied like I was never enough. And the only thing that brought me relief was reading and learning about how to change, grow, and transform myself into the best version of myself that I could be. And so, after years of reading and learning and working on myself.
I found a framework for unlocking the creativity that lay dormant in each of us. I found a way to not only transform the deeper, more subtle patterns of suffering and unconscious programming that had plagued me for many years. But what I also discovered was a simple yet powerful way to reshape someone's personality at the subconscious level. I found a way to permanently free someone from the negative biases that keep them from reconnecting with their highest self. And I would love to show you how it works.
Qualifications
What qualifies me to do the work that I do is. I made it my mission to help improve the lives of others and help them create a life that is truly worth living. I have a multitude of life experiences and have also accomplished an extraordinary level of academic achievements. I earned a Bachelor's degree in general psychology and a Doctorate in metaphysical psychology by the time when most people were thinking about retiring.
Each degree that I earned was like acquiring another piece of the jigsaw, which assisted me in developing a deeper comprehension of the complexity of the human mind. Now that I have a lifetime of experience under my belt, I'm able to give one-of-a-kind insights into the inner workings of others that very few people can match. What I bring to the table is a wealth of knowledge and insight into every circumstance, whether via the authoring of books or the provision of counseling to individuals to assist them in developing fresh perspectives on the world around them.
Books by Gerard Grogans
My first book was titled "The Blueprint: How to Recreate Your Life in Six Simple Steps," and it was published in 2002. This book focuses on six steps that individuals can take to recreate their lives and take them from where they are to where they want to be.
My second book is titled "The Jump Start 90-Day Course Creation Program," and it teaches readers how to turn their knowledge and experience into a high-end signature program that sells. This book will assist readers in generating passive income for themselves and positioning them as an expert in their fields.
After releasing my second book, I established my own academy under the name "Total Transformation Leadership Academy." The primary goal of my academy is to help transform the participant's mind, body, and spirit or the whole person. The academy is the accumulation of all that I have learned over the years in developing people into the best version of themselves that they can be. It is designed to help people gain mastery over themselves, their life, and their business.
After establishing my own academy, I began working on my third book, titled "The Entrepreneur's Roadmap: How to Start Your Own Million-Dollar Personal Development Coaching and Training Company." I wrote this book to instruct others on how to start their personal development coaching and training company so that they can become the best in their field.
Each of his three books gives a comprehensive, life-altering experience that builds on the previous one.
I love motivating and assisting others in releasing the better aspects of themselves. I am glad that I am helping people manage to break the pattern of unhealthy parenting.