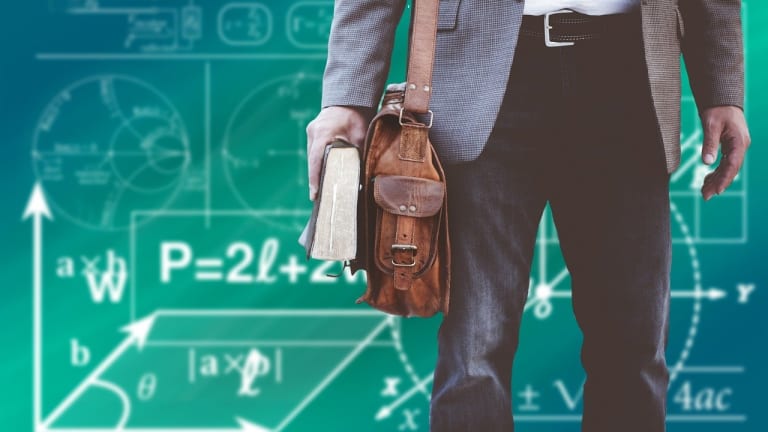 What Makes Great Teachers Really Great!
Himanshu Agarwal: Some of the best teachers are those who are aware of what their students need and take the time to prepare well for each lesson.
Ask any adult about the most memorable teachers they have had in their lives and you will get one of two answers. Their favorite teachers, those that are fully dedicated to their students' success and the ones they disliked the most. Unlike the latter, a great teacher is the one that sets out each day to inspire a child not just to learn a specific lesson but the one who moves them to learn how to become lifelong learners. So, what does it take to become a great teacher? Below we have some thoughts on the matter.
Preparation
Some of the best teachers are those who are aware of what their students need and take the time to prepare well for each lesson.
Some of the best teachers are those who are aware of what their students need and take the time to prepare well for each lesson. It is not just about only planning what to teach but also the ability to evaluate each lesson and adapt it to each individual student. Taking into consideration each one's learning abilities.
Are Great Role Models
Great teachers are very aware that they are role models for their students. They demonstrate diligent study habits knowing that their charges will mimic them both in and out of the classroom. These teachers do more than educate their students. They provide guidance, instill character, serve as a moral compass, and are mentors for students.
They Are Empathetic
They are more than sympathetic to their students – they are empathetic. They hurt when their students hurt and they can identify with the challenges they may be facing at home or in other areas of their lives. Because of this quality, they treat each student with fairness and respect demonstrating the best way to express negative emotions so they will fit well in a professional role years after they have left their classroom.
They Go Beyond What's Expected
Because they are sincerely interested in the success of their students, they don't mind going beyond what's expected. They are happy to show interest in student progress even if it means handling duties outside of classroom time. This could include involvement in after school projects, visiting parents at their homes, and checking on those who may be sick. For them, teaching is not just a job – it is a lifestyle.
They are Students Themselves
Great teachers never stop learning. They are happy to engage in continued education and want to stay up-to-date on new trends in education. They recognize that they don't know everything and that learning never ends but is an ongoing process and they demonstrate that to their students. They recognize that they need proper certification before entering the classroom so they take praxis practice tests before they start teaching and continue their learning long after they have been certified.
They Are Humble
They recognize that it takes humility to learn. Their humility gives their students confidence. Young minds trust them because they don't present themselves as someone who knows it all. They are willing to say "I don't know" when a student asks a question because they are more concerned with giving the right answer rather than a quick one. They don't teach to impress their students; their focus is on inspiring them to be productive citizens in the future.
They Are Constantly Searching For Success
While they recognize that they won't be able to reach every student that enters their classroom, they are always looking for that special one – the one they can connect with and can see their future unfolding right before their eyes. They get a thrill from watching the light turn on in their eyes when a student finally grasps a new concept. They know they are shaping the future with everything they do and when it happens in front of them, it is more fulfilling than any paycheck.
No one believes that teaching is an easy job, but it can be highly rewarding. It is a career that can bridge gaps between generations, inspire hope and creativity, and shape the future of society on a daily basis. There are many wonderful opportunities to become a great teacher if you can find enjoyment and satisfaction in engaging in such demanding work.