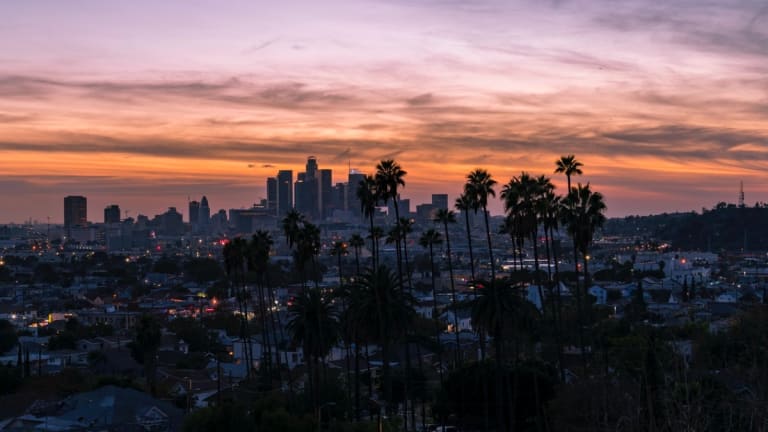 L.A. Residents Moving Out of the City in Favor of Greener Pastures
People have been moving out of L.A. and other parts of California in droves over the past few years. Find out what is driving this exodus.
The COVID-19 pandemic has significantly affected the progress of the California dream. A 2020 report states that the number of people moving out of the Golden State far exceeds the number of those moving in. Waves of migrants exiting major cities coupled with fewer births and job losses due to the pandemic have driven population growth to record lows.
According to an official report by the California Department of Finance, California's population increased by only 21,200 from July 1, 2019 – July 1, 2020. This increase represents a 0.05% annual growth rate, which is, at least, 0.15% lower than the year before, resulting in another record low for the state.
People have been moving out of L.A. and other parts of California in droves over the past few years. Find out what is driving this exodus.
Natural increase added 156,000 people to the population. This figure was taken from 436,700 births minus 280,100 deaths. More deaths than usual were reported due to the peak of the pandemic around August. While the number of births far outpaced the number of deaths, California has experienced a net migration loss of 135,600 residents due to people moving out of the state. 
In light of this, here are popular locations Californians are moving to, according to this local moving company's research data:
Austin TX: The combined thriving tech economy and affordable living costs make this a sweet spot for Californian techies to start fresh.
Boise ID: Another fast-growing tech hub, Boise is a beautiful city much like Austin, minus the traffic congestion.
Arizona: Arizona is an excellent place for nature lovers. What's even more attractive is the state capital. Phoenix's cost of living index is 67.1% cheaper than L.A., but the city still enjoys mild, sunny weather nearly year-round.
Florida: Although it sits on the opposite coast, Florida offers the same coastal vibe and tech prowess as California, making it hugely appealing to migrants.
Why are people leaving California? In an interview with realtor Kellie Swayne by cbs8.com, it's not just the pandemic that's causing people to flee. Many other factors are pushing people to leave the Golden State -- one of them being the living costs.
"Affordability has just plummeted over the years (in California)," Swayne said. "The amount of money that it takes for someone to purchase and maintain a home here in California is a much higher expense than in many of the other nearby states."
Presently, Zillow reveals an $809,865 median home value in Los Angles with an 8-9% growth every year. This value is almost double the average property cost in Austin, Texas! Moreover, the average rent for a single-bedroom apartment is a whopping $2,354 per month – nearly twice the national average of $1,464.
"You know, it's no secret what's been going on in California, " said Tim Theisen in an interview by kmph.com. Tim has recently moved from Central Valley to Missouri with his wife Barbara.
The couple sold their home in Reedley on December 20, 2020.
"We knew it was bad in California, but when you start comparing other states," added Barbara, "It was just made obvious that moving would be in our best interest financially."
Another reason behind the California exodus is the growing tech industries in other cities out of the state. There's Austin, TX, dubbed "Silicon Hills," because of the more than 2,900 tech companies in the area. Chicago also boasts of an impressive line-up of 6,188 companies, though, it does belong to the top 20 expensive cities. That said, Californian techies are lunging at the opportunities to escape absurd living expenses while getting to keep their line of work.
It might sound surprising, but some Californians move out simply because they want to live peacefully in the suburbs. Suburbs around L.A, San Francisco, and San Diego are just as overpriced as the inner-city. In addition to that, traffic is a nightmare in these major metro areas, giving even more impetus to move.
As stated in this study by the California Legislative Office in 2018, more than a million Californians have left the state in the past decade. Furthermore, the study reveals that people's primary reasons to leave the Golden State include high taxes, expensive living costs, and affordable education access.
As for expectations for 2021, experts predict that the impact of COVID-19 on the tech industry will only push more Californians out of the state, especially as remote work becomes more of the norm.