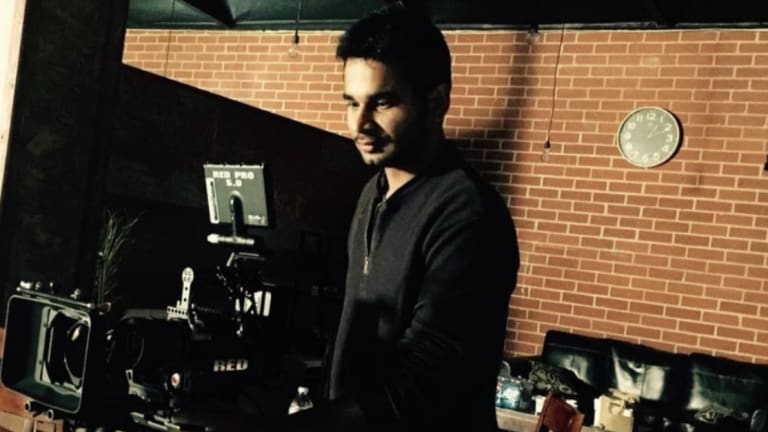 Gurdeep Singh Building a Name in the Filmmaking World
After catching a glimpse of the trailer for the sports-themed Punjabi film "Mel Krade Rabba," he began to imagine the entire narrative and wrote a ten-page story.
The film industry has opened up to more international players and contributors. With more international films taking on bigger stages, filmmakers and directors from different nationalities are starting to bring film production to new heights. One of those film professionals is Gurdeep Singh Sidhu.
Gurdeep Singh Sidhu is a filmmaker with extensive years of experience creating documentaries and films for various industries. He began his career as a filmmaker while studying in his native country India. At that point in his life, he was studying since and had no interest in making movies. The only means of entertainment for them is going to movie theaters to watch movies because the hostel he lived at didn't have a TV.
After catching a glimpse of the trailer for the sports-themed Punjabi film "Mel Krade Rabba," he began to imagine the entire narrative and wrote a ten-page story. That was the beginning of his journey as a filmmaker. Since then, he has dedicated his whole life to making movies that captivate people and transport them into a whole new narrative.
The director picked up a bachelor's degree in Filmmaking from Punjabi University's Center for Advanced Media Studies. He started directing music videos, commercials, and short films shortly after. He produced over forty music videos while employed as an Executive Producer by Speed Records, quickly building an impressive portfolio. That would lead to a job offer as director of photography for short movies, such as Riyad Bin Muqrin's film "The Soul."
Gurdeep is a highly skilled and inventive Cinematographer known for his work on films like "From a Barren State." "Silent Noise", and "The Chef". The creator enjoys collaborating with actors and crew members with various levels of experience. People in the film industry love working with him because he brings out the best in each actor and actress he works with. Gurdeep also has a knack for bringing a script to life and directing every film production in his capacity as an industry leader and mentor to others.
From coordinating and communicating with the cast, crew, and others to ensure the smooth operation of the production, Gurdeep has done it all. He has established a reputation by developing excellent written and verbal interaction skills. His work expresses his extraordinary creative abilities, things that he believe are essential for script writing and interpretation. He is also a master at polishing scripts for better performance and working with the cast to bring the writer's vision to life.
Not only is Gurdeep gifted on the creative side of filmmaking. He has mastered the technical aspects too. The filmmaker has studied modern camera methods and video and audio editing programs. Gurdeep additionally works on commercial productions for brands.
Other short films in Gurdeep's filmology include "Dac," "Turning Tables," and "From A Barren State," He also received recognition at the Crownwood International Festival for his work on "From A Barren State," and "The Chef."
Gurdeep's life purpose is to work as a Cinematographer in A list Hollywood movies and tv productions.. He looks to directors like Martin Scorsese, David Lynch, and Quentin Tarantino as his influences and continues to aim for greatness. Accordingly, the filmmaker hopes to emulate his major Hollywood influences and carve out a unique place for himself in the filmmaking industry.