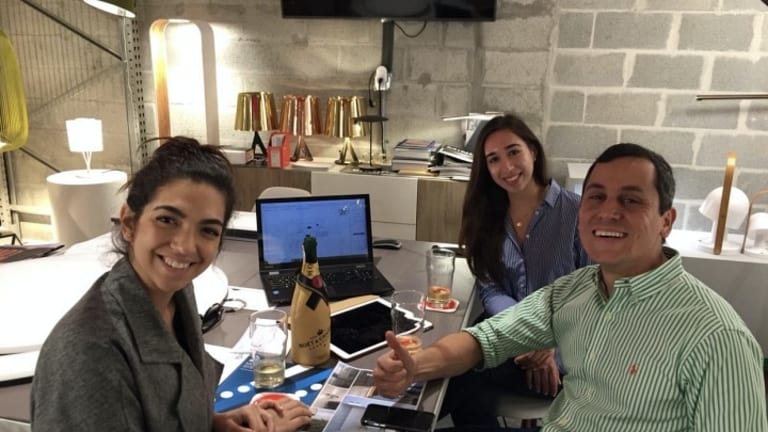 The Top 5 Marketing Trends in 2020 According to Marketing Expert Gustavo Tello
Once upon a time, if you had a Facebook page and a website, you were good to go in terms of digital marketing, but since then, the ballgame has changed.
A business or brand without marketing is like a ship without water - redundant! If your marketing campaign is not firing on all cylinders, your company will severely suffer. Effective marketing can make or break you in the digital age, just ask industry expert Gustavo Tello.
As the former brains behind ARE Lighting and the Commercialization Manager of Formalux C.A., Tello earned his chops in marketing the hard way and is keen to stress that modern marketing is an ever-evolving and changing phenomenon. He explained, "You need to pay attention to every detail and be constantly ready to adapt, or you'll get left by the roadside."
To help your brand sail through stormy seas to calmer waters in what has been a chaotic and unpredictable year, Tello has kindly agreed to share what he believes to be the top 5 marketing trends for 2020.
Social Media May Be King But Who's Wearing the Crown? 
Once upon a time, if you had a Facebook page and a website, you were good to go in terms of digital marketing, but since then, the ballgame has changed.
Once upon a time, if you had a Facebook page and a website, you were good to go in terms of digital marketing, but since then, the ballgame has changed. It's 2020, and Facebook is no longer the undisputed king of the social media world. The younger audience, and you should always pay close attention to the younger audience, tend to prefer the more visual and interactive experiences offered by platforms such as Snapchat, Instagram, and the new kid on the block, TikTok. Experts have speculated that Gen Z may one day abandon Facebook altogether because they regard it as a negative platform for fake news, cyberbullying, and political propaganda. Having said that, only a fool would not exploit Facebook's marketing potential. Still, we are entering a new decade, and you should ensure your target audience does not lie elsewhere before you begin allocating your marketing budget.
If You are Without Video, You are Without a Voice
2020 has really become the year of video marketing and why so many brands are still sticking solely to text-based content is a mystery to me. The power of video regarding selling products and services online cannot be underestimated. In a world driven by mobile devices, there is a bigger audience for video than ever before. Videos are highly-engaging, and it's how we learn about brands and individuals. Videos are also something we love to share, and live-streaming is becoming more and more popular. Don't just take my word for it; try it for yourself and find out how video content can improve your conversion rates.
Content and Context are King
Good content will never go out of fashion. It's the backbone and engine-house of any good marketing strategy. Nuanced, detailed, and engaging content is worth its weight in gold. Yet in 2020, context in your marketing strategy is equally, if not more important. Google has grown increasingly sophisticated in its understanding of online content. It not only wants to offer its users quality, well-written, in-depth and useful content, but it prefers that content to appear on platforms which provide an audience-friendly experience, and utilize such things as fast load speeds and useful links. Tailor your content to your target audience, and you cannot go far wrong.
Personalize Your Emails or Your Business Will Fail 
As a channel of communication, emails are priceless. An email is often the final piece of the jigsaw when it comes to motivating a client to make a decisive action. Yet it's now 2020, and an automated and blanket email marketing campaign is a surefire road to nowhere. Personalized emails are the key to success when it comes to digital marketing. They can make a potential client feel valued, relevant, and help establish your reputation as a brand who values the personal touch.
Contact and Interact
Amidst all this digital Darwinism, it is all too easy to lose sight of that simple fact that it's human contact and interaction which internet users crave most. In 2020 your marketing strategy needs to be an interactive one. Many companies are already experimenting with augmented videos, quizzes and polls, and 360-degree videos to connect their customers more to their brand. Voice interaction is another trend we see a lot of in marketing. Whatever technique you use, if done right, it will help you build brand loyalty and relationships, which will stand the test of time.
Sponsored