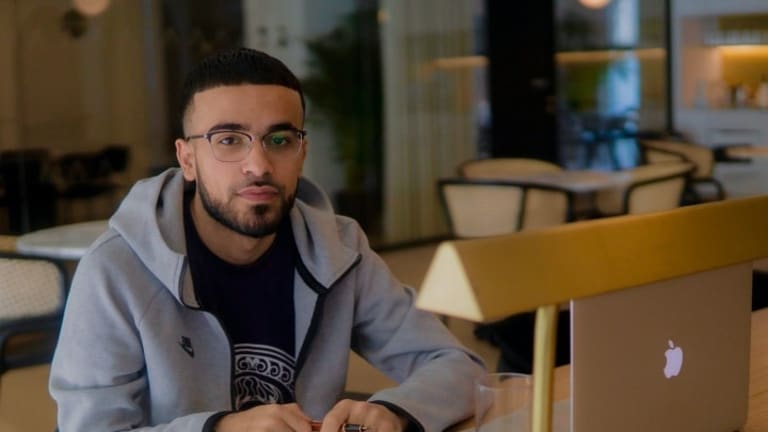 In Service Of Smiles: 5 Ways Hassan Hamid's Implant Patient Machine Improves Workplace Happiness
The first core benefit of the Implant Patient System is how it reduces stress for you and your employees.
Why do some people wake up motivated to work hard while others give just enough to get by, living each day as a race to the weekend?
It's a complex question, but for dental professionals across the country—Hassan Hamid's Implant Patient Machine may have the answer. Beyond just revolutionizing the future of dental implant marketing, they are also transforming how you and your employees experience the work you do.
Here are a few things you will feel good about:
Lowered Stress:
The first core benefit of the Implant Patient System is how it reduces stress for you and your employees.
The first core benefit of the Implant Patient System is how it reduces stress for you and your employees. For you, the simple yet hyper-effective system that we use helps your company in several important ways, such as:
Eliminating your need to chase leads
Financially qualifying these leads
Turning them into booked appointments on autopilot
Following up with leads to build trust
Reducing no-shows or cancellations
Increasing your stability and the month-over-month revenue
Improving your ability to convert and close sales on "perfect patients"
These result in less stress on you and your staff as we handle much of the heavy-lifting, allowing you and your team to focus on serving your customers at the highest level possible.
Improved Clarity:
Obscurity is the silent killer of many dental practices, and frankly, organizations across every industry. Without clear expectations on all sides, it is impossible to measure and multiply your success.
The Implant Patient Machine fixes this by giving you and your team a stable & predictable flow of booked appointments. Unlike the hit-or-miss nature of lead generation you'd get from agencies, getting financially qualified appointments gives you consistency and confidence you can count on.
When you know your metrics and the appointments you're generating (without having to worry about the work involved to book them), you can make decisions from a place of abundance and clarity rather than from stress and fear. This shift will allow you to ascend to greater heights as a practice than you've ever imagined.
Strengthened Relationships:
A powerful side effect of the clarity you'll create for yourself, your team, and the patients you serve is the inevitable formation of deep relationships. To illustrate this, let's put forward a hypothetical question:
When's the last time you talked to your dentist that wasn't in or related to a scheduled appointment?
When you and your company are clear and not bogged down by chasing clients, you can dedicate your time to go above and beyond serving your treasured patients.
Here are a few ways you can spend all that extra time:
Check in with your customers regularly about the health of their teeth
Host a weekly Q&A where your patients can ask you anything related to how to take care of their oral hygiene
Give your patients helpful tips and even personalized advice to help them feel heard and understood
Those are just a few ideas but are just samples of the kinds of things you can do when you put your customers first.
We use our teeth every day of our lives, so just imagine the good you can do for your patients in guiding them as a lifelong advisor and source of knowledge.
Increased Opportunity:
Thanks to how we help pre-qualify your patients, we can open up the opportunity for world-class dental care to those who need it most.
A small but essential shift happens when you use the Implant Patient Machine. Your customers go from thinking, "Can I work with you?" to "How will I best work with you?". This is an important shift for two reasons:
Thanks to the pre-qualification aspect, it eliminates the objection of cost, resulting in more sales
With this barrier to entry removed, your customers can have more open and honest conversations around their needs, allowing you to find an ideal solution.
It's a painful truth that many people go through life with painful and problematic dental issues because they can't justify the expense or have assumed it just isn't possible. Implant Patient Machine takes the guesswork out and allows your customers to engage more openly, improving your ability to give them a smile they'll love for a lifetime.
Heightened Loyalty:
The final core benefit of ensuring happiness in your practice is how our revolutionary system can help you further your long-term vision.
By reducing stress, improving clarity, and strengthening the relationships you have with your employees and patients alike, you will build a family of loyal fans. While most people go to their dentist only when necessary, you will be able to create a practice that puts people first and encourages referral traffic and raving fans.
Over time, that'll give you the freedom to guide your practice however you see fit and improve more lives through your work. Because in the end, you don't just improve smiles—you give people reasons to smile, which makes all the difference.
So if you're ready to make a measurable and meaningful difference for your business, your employees, and for all the new patients who'll walk through your doors, Hassan Hamid and his team at the Implant Patient Machine would love to help. Please reach out to hassan@implantpatientmachine.com
Sponsored