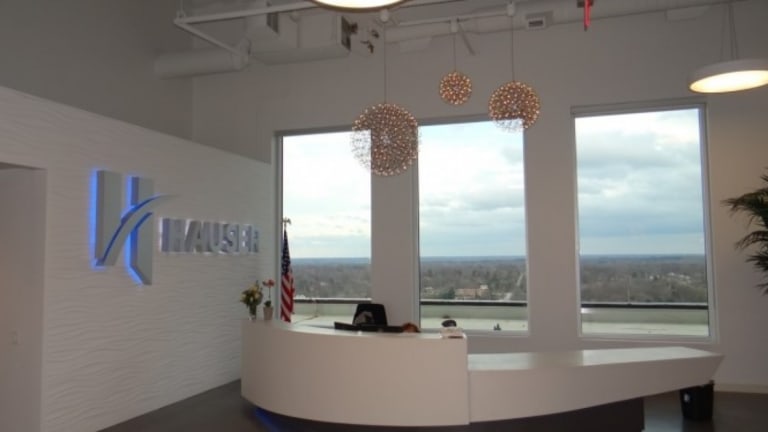 Hauser Insurance Highlights 2022 Deal Insurance Trends
Hauser Insurance has identified the changes the industry is likely to see as it moves into a post-pandemic world.
Corporate structures, profit predictions, and business workflows have all been impacted by the COVID-19 pandemic. As a result, insurance trends have undergone a dramatic transformation. Chiming in on how the pandemic has changed the insurance industry's future is Hauser Insurance, a national, full-service brokerage focused exclusively on the needs of private equity firms and their portfolio companies. Pulling insights from decades of experience and analyzing recent insurance deals, Hauser Insurance has identified the changes the industry is likely to see as it moves into a post-pandemic world.
Rising Cost of Insurance for Mergers and Acquisitions
Recent data reveal that insurance for mergers and acquisitions (M&As) has nearly doubled over the past two years, directly resulting from the COVID-19 pandemic. This marks the first time since the market was created that insurance rates have increased. Hauser supports recent analysis that suggests poor due diligence resulting from declining business performance during the pandemic has driven higher prices.
Hauser Insurance has identified the changes the industry is likely to see as it moves into a post-pandemic world.
To make the transition as smooth as possible, both sellers and prospective buyers are seeking more coverage to ensure transparency and protection during these unprecedented times. Hauser supports the recent assessment that, with insurance, "buyers are covered if a seller's disclosures, like financial statements, prove to be false, and sellers are protected as well because they can exit the transaction with their proceeds from the sale."
Transaction Velocity Will Continue to Rise
Although insurance is expected to continue to rise, so is transaction velocity in M&As. The pandemic has presented an unexpected opportunity for businesses that are ready to leverage low-interest rates, and some have acted quickly. As rates continue to remain low, and those who suffered from the pandemic seek relief, M&A activity will continue to pick up over the next twelve months.
Hauser notes that the M&A insurance market rose 67% over 12 months, with a 97% rise during the first nine months of the pandemic. Although transaction velocity may not remain as aggressive, it will continue to be competitive in the near future. 
Higher Demand for Insurance Will Remain
Insurance in the pre-pandemic era was generally reserved for private equity firms. However, as Hauser Insurance points out, the pandemic has caused corporations to seek insurance for M&A activity as well. COVID-19 restrictions, such as stay-at-home orders, resulted in changes to the due diligence process for most transactions. Buyers were not able to visit businesses easily, yet competition for deals remained high. As a result, cutting corners to close deals became more frequent, and the parties involved now face an uncertain future and are turning to insurance for protection. For example, supply chain issues have resulted from companies underproducing during the pandemic, which has caused an increase in claims in sectors such as healthcare and manufacturing.
While we slowly transition to a post-pandemic world, Hauser Insurance predicts that many companies will continue to rely on insurance for protection to accommodate changes across industries. The world will never return to "normal," the state it existed in prior to COVID-19. Instead, the pandemic has accelerated industry changes tenfold. While the impact of the pandemic reveals itself and businesses grow more accustomed to these new structures, insurance will provide safety for those that want to reduce or even prevent economic losses.
Insurance Workflow Will Adopt Industry Changes
When the pandemic started, it was a new experience for all industries. Never had the world encountered government safety measures that required businesses to shut down or transition entirely to a digital platform. Although challenging at first, many companies have learned to adapt and have reevaluated their business models. They are now planning to implement new operations that continue to support employees' independence. Companies have discovered cost savings in adopting a work-from-home model and are establishing new guidelines to support a hybrid model, one that enables employees to blend working from different locations – home, on the go, or in the office. As a result, insurers must now modify pricing structures, underwriting, reserving, and distributing.
However, they will continue to rely on established solutions, such as those offered by Hauser Insurance. These solutions address the following risks: property and casualty; management liability; transactions, representations, and warranties; cyber risk; employment practice liability; and private client risk, including home, auto, aviation, and personal loans.
The Impact of Climate Change
In addition to the pandemic, the world is facing another global crisis: climate change. While major media sources have downplayed coverage of this issue as governments analyze ways to reduce the impact of COVID-19, the ongoing climate crisis has continued to worsen. California and regions of the Pacific Northwest continue to be threatened by devastating wildfires, and states such as Texas face unprecedented winters. Hauser Insurance reports that recent data predict an economic loss of up to $50 billion for Texas this year. With ongoing challenges growing worse, insurance companies will need to adopt new models that accommodate catastrophes caused by changing weather patterns. Insurance rates are expected to rise in high-impact areas as new models are developed to assess the increasing price of environmental damage.
The Future of Insurance
The future remains uncertain, and while individuals, corporations, and private equity firms learn to navigate the changing dynamics of the world, they are turning to insurance for protection. Although the insurance industry was not anticipating such a surge, modifications in underwriting and representation are constantly evolving to meet the challenges faced by industries today. Companies such as Hauser Insurance will continue to align management strategies with clients' business strategies and portfolio compositions to ensure protection against complex associated risks, says Hauser. Such services include comprehensive risk evaluation, in-depth coverage analysis, benchmarking, program design and customization, carrier negotiation, administrative support and execution, claims consulting and advocacy, and loss prevention. By optimizing solutions to meet today's challenges, businesses can protect themselves as industry trends continue to evolve.
Hauser Insurance
Hauser Insurance offers commercial risk insurance with custom solutions to help clients protect assets and transfer risk. With more than 40 years of experience, Hauser Insurance focuses on unique solutions for organizations of all sizes – from multinational enterprises to founder-led businesses. The firm specializes in insurance solutions for private equity portfolios to help fund managers understand the complex risks of today and tomorrow and protect their assets.
Industries served by Hauser Insurance include aviation, distribution, professional services, business services, energy, retail, construction, healthcare, technology, consumer goods, manufacturing, and transportation.
Britta Hedlund