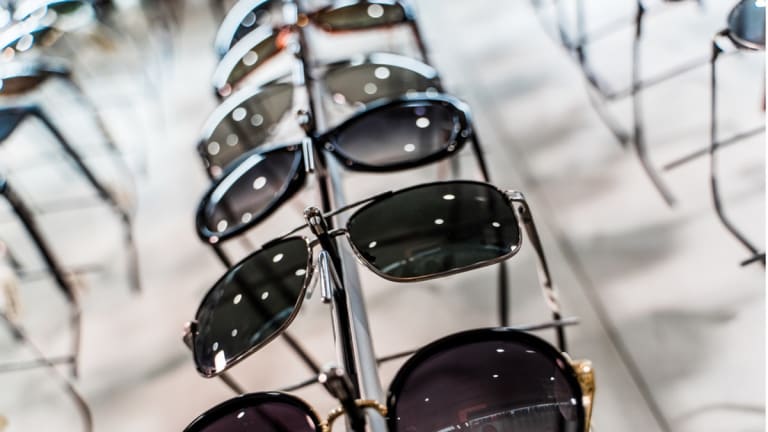 How Alejandro Betancourt Brought Sustainability to the Hawkers Sunglasses Brand
As one of the first companies to use targeted advertising on Facebook, Hawkers quickly gained a following of 6.6 million people.
The founders of Hawkers sunglasses had big ambitions to create a world-famous brand when they launched the company in Spain in 2013. However, they lacked the financing and business connections to make this happen. That changed in 2016, when they brought Alejandro Betancourt López into the mix. Betancourt quickly infused capital into the company and became its new majority owner. Today, Hawkers sells more than 4.5 million pairs of sunglasses in more than 50 countries and boasts a workforce of 200 with home offices in Hong Kong, Mexico, Spain, and the United States. As impressive as those numbers are, the soaring sales and popularity of the brand weren't enough for Betancourt: He was determined to make the sunglasses line as environmentally friendly as it is fashionable.
Alejandro Betancourt: Balancing Profitability With Eco-Conscious Responsibilities
While other sunglasses manufacturers still relied heavily on acrylic as the primary material in sunglasses, Betancourt knew that he couldn't claim to care about sustainability and use acrylic at the same time. Acrylic is a thermoplastic, a plastic that becomes pliable at elevated temperatures. Although the plastic is able to be recycled, plastic waste like thermoplastics have a negative impact on Mother Nature.
Consumer items containing acrylic sit in dumps for several years before they even begin the process of decomposition. After the degradation process starts, products containing acrylic can produce microplastics that can be harmful when absorbed into the ground. Betancourt has chosen to forgo acrylic in the Hawkers line, and instead sources eco-friendly materials such as bamboo-based biodegradable materials, biodegradable acetate, co-polyester and plant-based materials, plastic bottles, and recyclable carbon and paper instead.

Betancourt's environmentally friendly revamp is working: When he joined Hawkers, the brand was valued at $60 million. Today, it's worth over $100 million.
Hawkers' bestselling styles are fresh, modern, and sustainable. Explains the website: "Hawkers Group sunglasses are exclusively designed with quality and are available at a much more reasonable price compared to others you can find on the market. At Hawkers you have a wide range of styles made from different materials such as ultra-flexible TR90, acetate, acetate Mazzucchelli 1849, one of the most prestigious in the world, stainless steel, polarized lenses, TR18 lenses with 100% UV400 protection, among others. If you're looking for designer sunglasses with top quality, check out our collection."
It's in the Stars: How Alejandro Betancourt Developed Hawkers Into a Hot Brand
Hawkers' meteoric growth is a testament to Betancourt's overall business philosophy. "You have to have elements where you get to meet the right people and they have the right idea, the right time, and they let you in to be part of that idea and that idea becomes a company," he muses. "And that company then has the momentum that [it] needs to gather, and [it] evolves into a success story."
To that end, Betancourt knew from the start that having celebrities promote the brand via social media would be key to its success. He was one of the first entrepreneurs to understand the value of influencer marketing, a strategy he took advantage of early and often. According to Fault magazine, Betancourt courted boldface names like DJ Steve Aoki, singer Usher, model and actress Paula Echevarría, and soccer legend Lionel Messi — to tremendous success.
When he wasn't bringing on famous names to buoy the brand, he was cleverly expanding his reach in a more budget-friendly way.
As he searched on social media for influencers to partner with, Betancourt says he zeroed in on young, fashionable men and women with substantial follower counts. The people he selected already often wore sunglasses in their online photos, so sporting a pair from Hawkers wouldn't seem inauthentic to their followers.
Betancourt then offered incentives such as free sunglasses and tickets to events rather than signing long-term contracts that would require large payouts over the years. Some of the early influencers he partnered with included players on the Los Angeles Lakers basketball team, luxury automobile manufacturer Mercedes-Benz, and PlayStation.
How Eco-Conscious Hawkers Found Its Followers
As one of the first companies to use targeted advertising on Facebook to create a marketing persona, Hawkers quickly gained a following of 6.6 million people on the world's largest social media site. The company also relied heavily on Instagram posts and stories to find new customers. Despite Hawkers' monumental success of scaling the business via social media, Alejandro Betancourt or any one of his employees would be the first to tell customers to spend less time online and more time outside.
The majority of Hawkers sunglass customers are young, physically fit, and energetic people who love to spend time outdoors. They're acutely aware of how their consumer habits impact the oceans, forests, ice caps, and even the climate. At the same time, they expect the sunglasses they buy to have strong anti-glare properties, be comfortable, be durable enough to withstand daily wear, and last for years without breaking.
Said Betancourt: "Just talking about social media, at this point in so many ways, things that affect the way we behave and we interact that we have to constantly adapt if we were looking to create an impact into the market and invest and make sure we are adding something," he says. "We need to be prepared that everything is changing constantly, and we need to adapt [to] that."
What's Next For Alejandro Betancourt and Hawkers?
As far as environmental responsibility goes, Betancourt feels that Hawkers has made only a small dent so far. He intends to continue sourcing for sustainable materials to ensure that the company's sunglasses do not live on indefinitely in landfills — and he'll do it with the help of his team.
"Nobody's a single player who makes everything happen by itself or by themselves," he says. "If you want to be substantial and make an impact on whatever you're trying to transform or achieve, and if it's substantially significant, you are going to need the right team. You need the right trainer. You need the right coach. You need the right instructor. You need the right driver to drive you. That matters."