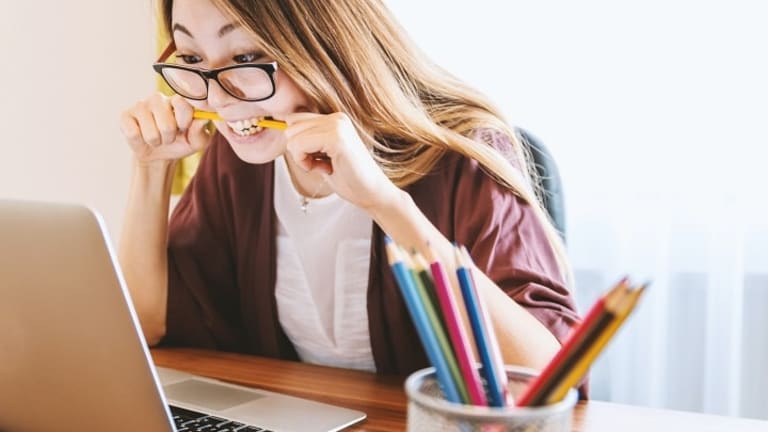 Major Changes Are Necessary in Higher Education to Accommodate the Post Covid-19 Realities
If we were to face the facts, there isn't much that anyone can do right now, except to choose online education.
Ever since the coronavirus outbreak caused all schools and colleges to shut down, the traditional education industry has almost collapsed in not just the US, but across pretty much the entire world. In order to accommodate the realities of our situation and devise a new infrastructure for higher education that is more in tune with it, the realities themselves must be understood properly first.
How the Outbreak Affected Traditional Higher Education
Those that want the exact stats in more detail can check out this link for a full report on CNBC, but the following highlights should be able to convey the kind of negative impact that education has suffered due to the pandemic in the US:
As of April 2020, 1.1 million (approx.) employees were laid off in the education sector, next only to hospitality (7.6 million) and healthcare (1.4 million)
All major educational institutions are closed off for now, with a few online classes being held in some
Foreign students that had applied for studying in the US have withdrawn their applications, resulting in a massive hit to the industry's revenues
Millions more could be losing their jobs in the education sector by the end of 2020
Unemployment will be among the highest in education; something that's both tragically ironic and further highlights the necessity of changes in the education system as a whole.
There is Only One Possible Step that Education Can Take Right Now
If we were to face the facts, there isn't much that anyone can do right now, except to choose online education.
If we were to face the facts, there isn't much that anyone can do right now, except to choose online education. After the classes resume in an indefinite timeline, there will be the need to develop and implement robust rehabilitation programs amongst school children in particular. This will allow them to be eased back into the curriculum, rather than being jolted back into a forced routine. In the meanwhile, though, online education is the only remaining practical option for simultaneously maintaining social distancing norms and continuing education.
The importance of continuing classes via the internet will be immense across all age groups, from middle school to Ph.D. programs. However, professional courses of higher education will hold the most important, because of two primary reasons.
The work from home model is perfectly suited to get started on their professional education goals online simultaneously
Not everyone will be seeing this as an opportunity, which is likely to give those that do a huge advantage in the sinking job market
What Can We Expect to See from the Higher Education Sector?
As already stated, online education is the only possible path for even traditional establishments if they wish to continue with their admissions, screenings, and classes. Therefore, expect to see nearly all business schools and top universities enter the internet education sector over the coming few months, with increasing force in numbers. This, unfortunately, will create a few problems, as pointed out next:
There will be confusion regarding which school/college/university to choose among students and employees looking for higher qualifications
The online wing of an otherwise offline-only establishment will not be on the same level due to their obvious inexperience and inherent limitations of the medium itself
A long list of fake or unaccredited business school programs will pop up out of nowhere, trying to take advantage of vulnerable students
Professional MBA, MHA, and MSc. programs from long-established and accredited online business schools like Suffolk University will continue to remain the best options
Choosing the Right Online Education Program
In this post-Covid-19 world, online education has already gained massive importance, since it is not a sector anymore, but the only available avenue of pursuing higher education safely. It is, however, quite important to remember that well-reputed and accredited professional programs that were devised for online students by an online faculty, only to be perfected over years of updates to suit that online medium more ideally, will always be a superior option to anything which even the most reputed university in the world can come up with in a few weeks' time. That is of course, provided that they did not already have a robust online education infrastructure to rely on.
As an additional precaution, checking the accreditations carefully from the claimed accreditation board's website is highly advised, since any online university can claim them, but only the official accrediting boards can confirm those claims. If they are indeed accredited, the university's name will be on the board's official list.
Employers Will Need to Treat Online Degrees with More Importance
Given the nature of the situation, employers will need to look at online degrees and professional/academic qualifications with added importance. The perception had already changed greatly in favor of online degree holders, even before being hit by the epidemic. Employers were now more concerned with a university's reputation and accreditations in the specific field while choosing a candidate, rather than the medium which the applicant chose to complete their degree course in. Now the same indiscriminate attitude will be reflected by almost every employer, and the candidate will even be applauded at times for not wasting a year and continuing their education online.
The United States has officially reported more Covid-19 related deaths than the number reported by the United Kingdom and Italy combined, so it would be an intelligent guess to predict that it will take a while before students can even think about getting back to their regular school and college days. If the government, the students, and the universities themselves do not take everything discussed into account, prospective students and employees across every field of higher education could be losing at least a year of their professional lives, sitting at home and waiting nervously for it all to blow over.
The vaccine will come and people will recover from all of it in due time, but those that take that extra step to incorporate online education into their curriculum, instead of waiting in uncertainty, will most certainly have a professional and academic advantage over others in the post-Covid-19 world.