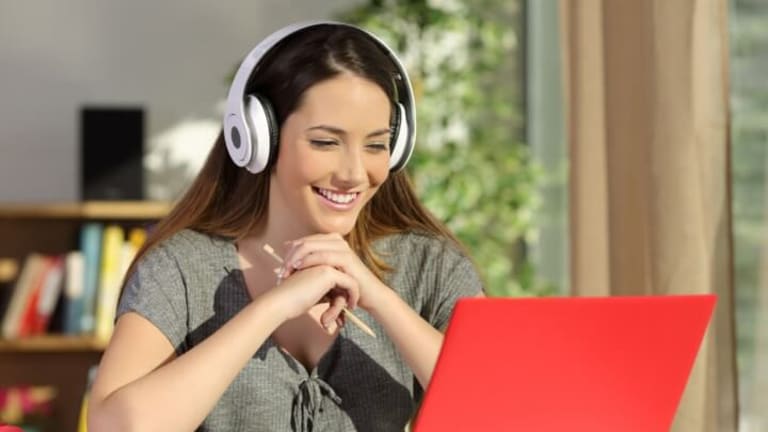 Online Learning – A Wave Maker for Higher Education Reforms
Cynthia Madison: A virtual learning environment is very similar to a classroom, in the sense that professors and students are able to communicate with one another.
School is meant to prepare us for getting a good job and having a good career. We learn everything there is to know so that we can go to university and get a job. Speaking of higher education, much of it takes place in the classroom. It is commonly believed that this environment is the only one that has a positive impact on teaching and learning. The learning process takes place in the classroom and lessons are designed accordingly. What can be said about the environment in which most students spend their time? It is a building, which is made up of learning spaces and is linked by corridors. Acquiring knowledge and skills through study is the most important thing ever. So why does it matter where the learning takes place? It matters because the medium plays an important part in the acquisition process.
A virtual learning environment is very similar to a classroom, in the sense that professors and students are able to communicate with one another.
Owing to advances in the field of technology, it is possible to learn from the comfort of one's home. Students can take advantage of the virtual learning environment. This is basically a set of teaching and learning tools that are meant to facilitate the learning process. Learning takes place over the Internet, with the help of a computer. A virtual learning environment is very similar to a classroom, in the sense that professors and students are able to communicate with one another. The information, learning materials, not to mention the assignments are provided by means of the World Wide Web. The general opinion is that they cannot replace traditional classrooms. We beg to differ.
Online education is revolutionizing learning and there is nothing that can be done about it. Given the fact that the landscape of higher education is in desperate need for change, we can only salute this revolution. It is interesting to see just how online learning has affected higher education and what the implications are.
Tutoring in higher education
Tutoring is a natural part of the university teaching-learning process. We are not talking about the PhD students that work as tutors, of course. We are drawing attention to the fact that private lessons improve academic success and professional goals. Tutorial action plans are not yet implemented in institutions of higher education. This is indeed surprising taking into consideration that universities face many challenges when it comes to nurturing citizens that are knowledgeable and capable of living and working in society. At present, having a tutor is not embarrassing. Students are willing to recognize that they take lessons in private. Students in general really benefit from having a private tutor to assist in their studies.
There are many university subjects, such as chemistry, that make students feel helpless. They cannot seem to understand, although they know the fundamental concepts. What most youngsters do is learn the examples by heart. Obviously, this strategy does not work and they fail their exams. What is there to be done? Hiring a tutor offering private online lessons for chemistry students is an idea worth taking into consideration. More often than not, tutors are full-time lecturers who wish to get actively involved in helping students. Not only do they have social and communication skills, but also they have a good understanding of the ins and outs of learning.
Face-to-face tutoring is not the same thing as online tutoring, in spite of the fact that there are no major differences. The experience of the learners does not take place in standard environment. The sessions involve the use of computer-mediated conferencing and email. As far as the learning materials are concerned, they are purely interactive and designed to deliver the best of results. The importance of tutoring has to be officially acknowledged. A great many things can be achieved through the intermediary of a virtual tutorial space.
Is online learning the future of higher education?
As students from all around the world have head back to school, it is only normal to wonder what the future of higher education will be. Many voices say that online learning will dominate the scene. Is that so? What is certain is that technology will change the way that things are done. Technology is already being used in the classroom. There are many professors who still withstand change, but the good news is that there are many more instructors who have said yes to technology. These people comprehend that the world needs effective leaders and great ideas. Therefore, they do everything possible to make a positive change.
Technology is great, as it brings about new opportunities and has the potential to improve the educational process. Examples of tools that are used in higher education classrooms include but are not limited to Google Docs, virtual reality, and videoconferencing. In the past, it was not possible to access online course materials. The reason for this was that personal computers were scarce and, most importantly, expensive. These days, just about anyone has a device that connects to the World Wide Web. Learners have access to the Internet and they can get their hands on applications that facilitate instruction. The point is that they are at an advantage.
Now, more than ever, it is important for institutions of higher education to take measures and make life easier for their students. After all, they are the most significant assets. Perhaps universities are afraid that students will not take courses too seriously. This is not the case. Students study very hard, prepare for tests ahead of time and do not turn to Google or Bing for answers. There are plenty of opportunities for online learning. In addition to the multitude of resources, mention can be made of customization. By customization, we mean tailoring web-based education for students. Equally important is to not forget about the combination of online and classroom learning. Programs are frequently blended so as to provide students a fuller understanding.
The bottom line is that online learning represents the future of higher education. Officials should finally change the way that the school system functions. We live in a modern era and the educational system needs to keep up, instead of dragging students down.
Cynthia Madison
Sponsored