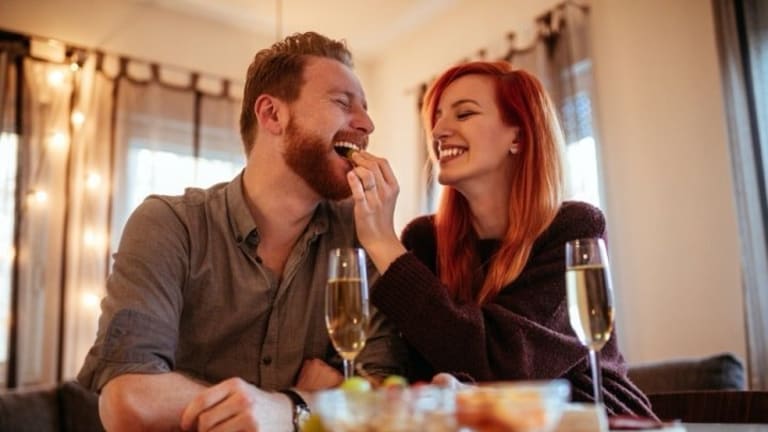 Relighting That Spark: 8 Romantic at Home Date Night Ideas
You don't have to go out to make a night special. All you really need is to set aside the time and do something you don't do on a daily or weekly basis.
Spice things up and keep the romance alive while stuck in quarantine with one of these 8 romantic at home date night ideas your partner will love.
It's difficult to stay positive and look for the silver lining right now. The daily stresses you face have gotten larger and the quiet time for recovery seems to be evaporating.
The amount of time you're spending with the family has likely gone up while the quality has gone down. Restore a sense of balance and wonder with some at-home date night ideas.
You don't have to go out to make a night special. All you really need is to set aside the time and do something you don't do on a daily or weekly basis.
You don't have to go out to make a night special. All you really need is to set aside the time and do something you don't do on a daily or weekly basis.
Stuck for ideas? No problem, peruse these ideas and you're certain to find a few things to get you going.
At-Home Date Night Ideas
First things first, home doesn't have to be quite so restrictive. Depending on your situation, you have more than one room to go to and even a yard or roof that can be incorporated.
The idea is to avoid public places and other people, not to lock yourself in the house.
Second, it's not about where you go or what you do but who you do it with. Focus on that connection and add the activity as window dressing, not the other way around.
Exercise Together
Being trapped at home hasn't done a lot of people any good in the routine fitness department. You can take a jog around the block to feel the air together.
Alternatively, set up a computer and watch some instructional videos on stretches and low-impact routines for the home.
Breaking a sweat and releasing some endorphins with the one you love reinforces a fair cross-section of chemical bonds.
If you're not the exercise type, watching videos from the past can also be an excuse to delight in some mockery. Spend your night in awe of the history of workout clothing and devices.
Take a Virtual Tour
Always promised your special someone that you would travel the world and see some sights? Well, no time like the present to hop online and see some of the world's most sought after spots virtually.
Not only are places like the Louvre and Stone Henge offering fully functional tours, they're also free.
Take whatever time you want. Build a portal tour where you jump from place to place online in a way you never could IRL.
Best of all, you can eat while near the art without anyone shushing you or taking away your food.
Make Art
Making your own art is a solid follow up to a virtual tour or a stand-alone project. Bust out the materials and take turns modeling for each other.
Appreciate the work of your partner and enjoy the act of collaboration.
Even if you don't feel especially talented, a few drinks and some good company can make for a memorable night. The resulting artifacts let you revisit those good feelings whenever.
Call up some friends, pick a theme, and put together some works to share and chat about at your post-quarantine dinner party.
Recreate a Date
You can't necessarily go to the original place you met or your favorite anniversary restaurant but you can invoke the same feelings.
Create a nostalgia tour through your past by invoking the shared memory of foods, sounds, and thoughts through shared artifacts.
The power of nostalgia is becoming more well known now. Not only can living a memory for a night enhance intimacy, but it also has proven mood-stabilizing and comforting effects.
Dinner for Two
Take a page from your early dating life (especially for the broke or socially awkward) and prep a meal at home.
Make the dinner together and then enjoy it with some ambiance. Go all out and do the candlelight thing.
For an extra challenge, come up with the meal that your partner will make for you and then enjoy an evening of planning as you shop around for the best recipes.
This turns one date night into two equally memorable, and savory, nights.
Spa Night
If the only person you can safely trust to pamper and massage you is a spouse or significant someone, well, okay then. Get some supplies together, plan a menu, and get to it.
You can take turns across the evening or plan a follow up in the near future for the other.
Put some of your home-time efforts into learning a bit about techniques and show someone how much you care.
A new comfy robe to wear during and after makes an excellent, and functional, memento of the eve.
Spicy Movie Night
Not many couples are the type to visit a theater for a more risque film.
Stay at home and watch something that gets you going and then slide seamlessly from the steamy bits on the screen to the ones in which you participate.
Even for experienced couples, this can feel a bit much. The trick is to find a movie you can enjoy to the end before you move into secondary activities.
The slow burn makes for a more exciting evening. And for the guys who might need some time for their Alpha Male Plus to kick in, this gives you a controllable timetable.
Tasting Party
Be it wine, spirits, or beer, grab a few different options, and head to the safety of home.
Open up a few, get a bit tipsy on sips and snacks.
Discuss your thoughts and feelings about each one. Do stupid voices. Be overly pretentious.
Have fun.
If you want to take it a bit more seriously, write some notes down, and compare your process to numerous experts online. Take a night to learn the difference between the art of brewing and distilling.
Face the Future
Some things are starting to open up and the hope is that the worst is behind. Even so, utilizing some at-home date night ideas can make any time feel special.
Don't stick with the old tried and true. Move forward and learn more with further articles on things of interest right here.
Sponsored