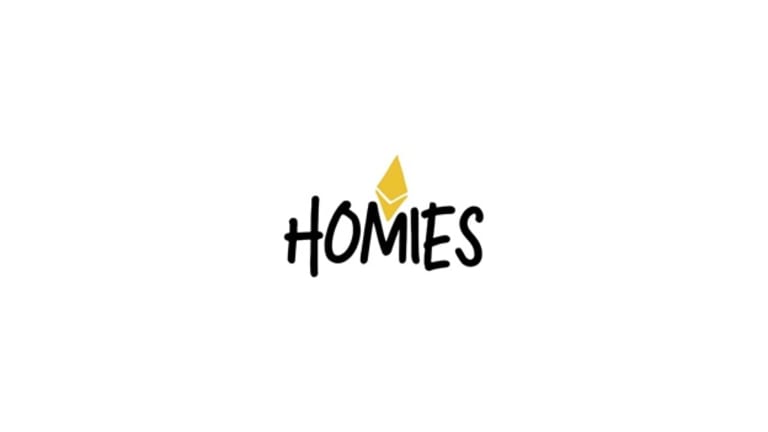 Homie G NFT Collection Ready to Take the Metaverse by Storm
Blockchain and metaverse real estate have been some of the most significant innovations to take the world by storm this year.
Ever since Facebook announced it would be changing the mother company's name to Meta, there have been massive shifts towards the development of the metaverse, a digital ecosystem filled with a whole new world of applications. Suitably, groups of developers like the ones behind the NFT collection Homie Gs have been building towards optimizing plans for a metaverse adoption.
The Ethereum Homies NFT collection, also called Homie Gs, is a group of hand-designed three-dimensional characters that have significant implications for future metaverse incorporation. The non-fungible token carries heavy influences from the world of music, fashion, and blockchain culture into their design, making them highly relatable to collectors everywhere. The creators have developed over 200 hand-drawn traits that come together to form 10,000 unique variations of the NFT design.
"The team has worked tirelessly on this project for eight months, honing a highly-developed and quality product that represents everyone," shares the official website.
Blockchain and metaverse real estate have been some of the most significant innovations to take the world by storm this year.
The Homie G collection takes a community-first approach, seeking to empower and enrich its collectors and investors through a series of programs. These projects look to increase the demand for the tokens, further pushing up its valuation. There's also a roadmap of giveaways to help attract holders and enrich lucky winners within the NFT community. At 25% minting, the founding team will reward one Ethereum—roughly $4,000 plus to date in value—to five winners. At 50%, Sandbox virtual real estate will be purchased for community usage, and the community will have a say on the location. At 75% capacity, the Homie G team will then release a drip store where community members can pick up exclusive merchandise and wearables. At 90%, 3D Voxel avatars of the Homie Gs will be available to the holders, which they can then show off within the Sandbox metaverse.
But one of the most exciting aspects to date is a Metaverse development by the time half, or 5,000 of the mints, go out to rightful owners. The team intends to purchase virtual real estate on Sandbox, and use the metaverse property for online concerts, networking events, community gatherings, and a host of other meta-empowered activities. By taking this route, Ethereum Homies looks further to push the metaverse adoption into the NFT community.
Blockchain and metaverse real estate have been some of the most significant innovations to take the world by storm this year. The pandemic and social distancing protocols have also made people more open to the realities of virtual experiences. Non-fungible tokens, or blockchain artworks connected to ledger-certified contracts, have been a gateway to this development. Homie Gs hopes to lead the way for that development for other NFT creators and collectors.
Still, the Homie G team states that these upcoming plans are only the beginning of an even bigger metaverse push. "As the estate grows within Sandbox, we will begin having community engagement in deciding upon which advanced platforms to grow our ecosystem," shares a team representative. "We're looking at Wilder World or Netvrk once they are made public." In addition, the Homie G characters will also become an entry into a future play-to-earn game that's now under the ideation phase and could enter development soon.
The Homie G characters will be made available for trading on Opensea, one of today's biggest NFT markets. Get more information and updates on the Homie G NFT developments by visiting their website and Discord community channel.