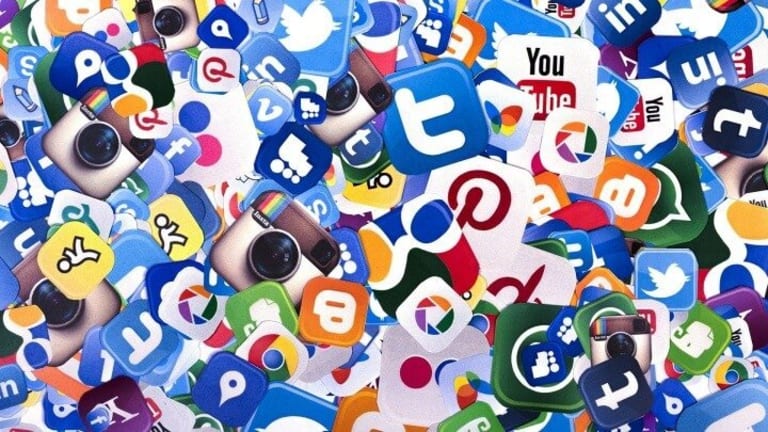 The Hottest Social Media Trends to Implement in 2019
Natasha Rodriguez: The number of mobile users that access social networks on their smartphones or tablets will most probably reach 3.02 billion in 2021.
Not much time has passed since the beginning of the year, but enough to shake off the lethargy that comes with the winter holidays and improve your business. Social media is again the ruling medium form marketing and promotions. Some of your rival companies are well aware of this, and they might have even started working on their strategies already with expert help from InstaGrowing.
If you want to keep a step ahead of the competition, you will want to implement the hottest social media trends of 2019. Here are the most promising ones!
The Mobile Revolution Rages On
The fact that more and more users prefer accessing social media on their mobile devices is not big news. The gradual loss of relevance for desktop PCs when it comes to Facebook, Instagram or Twitter started years ago, and industry experts believe that it will be even more visible in the newly-started year.
The number of mobile users that access social networks on their smartphones or tablets will most probably reach 3.02 billion in 2021
The number of mobile users that access social networks on their smartphones or tablets will most probably reach 3.02 billion in 2021, according to Statista. It means that at that time almost 50% of social media users will rarely or never post pictures, update statuses or check on their followers from a PC.
If you want to enhance your online visibility and reach as many potential customers as possible, you will need to optimize your social media channels for mobile use. In this regard, you should make sure that the designs of your social network profiles are attractive on smartphones and on tablets.
Story Updates and Live Video Take the Stage
One of the main trends in social media in 2019 will be the shortening of distances between the users and their followers. Most people who use social networks want to be as close to the accounts that they follow as they can get. Commenting and liking posts is not enough anymore. Instead, live streaming and stories have been heavily in use nowadays.
You can use these tools to improve your marketing strategy. Services like Facebook Live, Insta Stories, and Youtube Live can help you get in touch with your followers and make them feel as if they were part of your activity through live streaming and story updates. Organize and shoot live events, interviews, presentations and important announcements to take advantage of this trend.
Multichannel Advertising
In 2019, people will be even more inclined to be active on as many social media channels as they can. Users have moved away from having a preferred network. Nowadays, most users have profiles on Facebook, Instagram, Twitter, LinkedIn, Youtube, and so on. They use tools that ease their transition between these platforms and even post the same content on multiple networks at the same time.
You will need to adapt to this hot social media trend and ensure that you are present on as many platforms as possible. Next, you should maintain your consistency and post the same or at least similar content on all of them to help users identify you easier.
The main benefit of this strategy is that you will not have to waste time to attract admirers on every social media channel. You can simply choose to buy followers for Instagram and enhance your audience on the photo-sharing platform. A significant support crowd on one network should increase your online visibility and boost the number of people following you on all the other networks as well.
Lengthy Video Stories
Facebook and Instagram got the inspiration of short video stories from Snapchat. Since their release, Insta Stories have caught the imagination of many users. Now, you can see most businesses, celebrities, and regular users experimenting with this feature to maximize their audience, visibility and in some cases, their profits.
However, a recent trend has taken the social networks and industry experts by surprise, as more and more users seem to enjoy lengthy video clips. It appears that people have more interest in stories that exceed the 15-second time limit of Instagram Stories. This is how services like IGTV came into existence. This tool allows marketers, artists and business owners to advertise their work and products through long clips and reach a larger audience.
Natasha Rodriguez