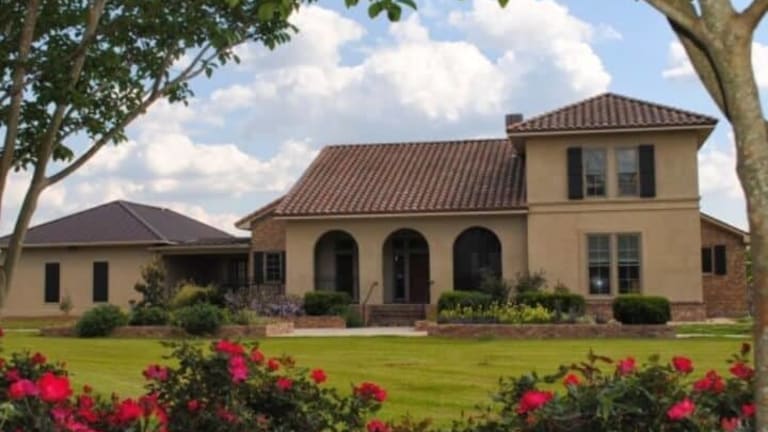 Is It Better to Rent or Buy a Home in LA's Housing Market?
Cynthia Madison: There are many tax deductions for homeowners, not to mention the level of security, as you are not spending money to live in your home each month.
Los Angeles is a nice place to live. The weather is amazing, although it has been raining heavily for some time now. The hot afternoons and comfortable evenings offer great opportunities for exploring the city. There are many places to go and things to do. When you get bored go out for a breath of air. LA has extravagant places that are waiting to be discovered. If you are moving to Los Angeles any time soon, congratulations are in order. You could not have made a better decision.
After years of price increases, homes in Los Angeles are finally affordable. If you are trying to decide between renting and buying you are faced with a tough choice. It is not a question of simple math. Are you ready for the American Dream? Consider these aspects when making the decision between buying and renting in LA.
Renting offers you more freedom
People do not stay in one place for a long time. Times have changed. Individuals frequently move around the country, seeking warmer climates or avoiding higher taxes. Compared to Europeans, Americans move a lot. Hard as it may be, families pack their bags and move home. What about you? Are you addicted to moving? If you do not intent to stay in Los Angeles for a long time, it is not worth investing in an apartment.
Many costs are involved in the purchase of a home, such as broker fees, appraisal fees, title insurance, etc. If you sell the dwelling within a few years, the value of the apartment will not have appreciated enough to get your money back. The sticker price of the home will go up with time. However, a rise in home appreciation is not likely to occur soon enough. Renting may be expensive but it offers you the flexibility you need so much. You are not trapped in a location.
As far as renting is concerned, the initial investment is low. You will not have to put your entire savings into the home. When you rent an apartment, you agree to pay the initial settlement followed by fixed monthly payments. Why do you think that so many students choose to live off-campus in college?
Keep in mind that a home is an investment
There are many tax deductions for homeowners, not to mention the level of security, as you are not spending money to live in your home each month.
There are many tax deductions for homeowners, not to mention the level of security, as you are not spending money to live in your home each month. Buying a home is a good investment. You get enough value by living on the property. Demand continues to be very high in Los Angeles. The housing market has not cooled down in 2019 and home prices are not expected to grow in the future. The demand for workers is helping to raise salaries. If you want to buy an apartment in LA, you need to be prepared for the competition.
Single-family homes tend to be overpriced and this is due to the area's desirability. If you think that homes Los Angeles are out of your budget, go to Scottsdale. You can find high-end real estate and homes for sale in Scottsdale AZ. Many people are moving from California to Arizona, so why not? Single-family homes are expensive, but they are expensive everywhere. A condo, for example, will not cost an arm and a leg. Los Angeles is vast and you can find a place that meets your needs.
Make a list of the things you want in an apartment. Narrow down the list by removing anything that is not important or suitable. See if the neighborhoods you had in mind have houses you can afford. A dwelling in Santa Monica is likely to cost more. The sooner you get into the game, the better. Before purchasing a home, stop for a moment to think how your finances will be affected if the value of the property increased slowly. With a 3 per cent annual price appreciation, your apartment would be worth a lot more in 10 years. As an investment, it would be a fantastic deal.
As mentioned earlier, there are hidden costs associated with acquiring a house. There is the homeowner's association fee, homeowner's insurance, mortgage interest, and closing costs. Let us not forget about property taxes. These expenses add up. Maybe so, but buying will save you a great deal of cash if the amount of money you make when selling the place is more than what you would have been able to make by putting your down payment into the investment and continuing to write checks for the landlord.
You do not even have to live in the home. If security and freedom are what you are aiming for, rent out the home. It will provide income while you wait for the home value to increase. Where you will be living in the meanwhile? In a rental. Not only will you afford the rent but also you can set some money aside. When it is time to move out and rent your home, you will know. By the way, there are many reasons for college students to be living in an apartment vs dorm.
It is impossible to predict the future, but you can get an idea of the inflation rate. Home price growth and inflation do not move together. When interest rates are low, it is more affordable to buy an apartment. If the supply of property remains constant and demand rises, home prices automatically increase and renting becomes a viable option.
Final considerations
You need to live somewhere. The decision to rent or buy is a tough one, so take your time. To determine which option is the best one for you, think carefully about how much time you will spend in Los Angeles, consider the house's prospects for appreciation, and do not forget about the taxes.
Cynthia Madison
Sponsored