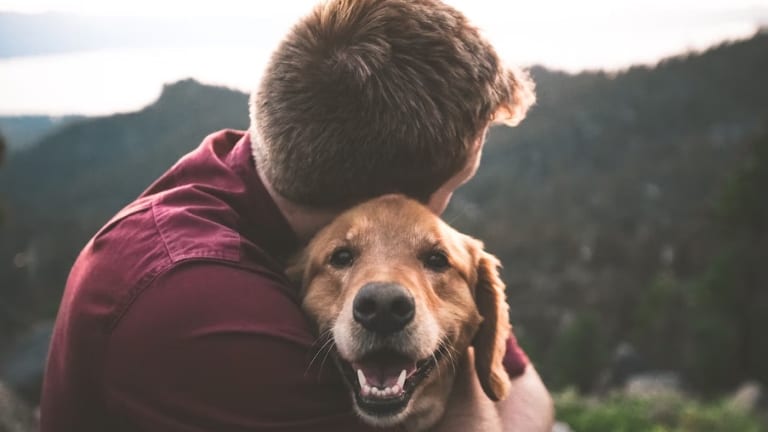 Pet Therapy: How Animals Improve Human Mental Health
Cerebral palsy, autism, Down syndrome, epilepsy, neurosis, and different forms of dementia are now being treated using pet therapy.
Communication with animals, such as dogs, cats, horses, and other pets, is meant to relieve anxiety, strengthen the nervous system, and boost immunity. Animals have no prejudices against humans. They just love, assist us in loving back, and make us feel more secure.
Pets' spontaneity and playfulness make us smile and serve as a good diversion from troubled thoughts. Cerebral palsy, autism, Down syndrome, epilepsy, neurosis, and different forms of dementia are now being treated using pet therapy.
Let's take a closer look at how animals help us in life.
How does pet therapy work?
Animals, according to supporters of pet therapy, assist to calm emotions, become more relaxed, create trust in others and boost self-confidence, enhance communication skills, and socialization.
Furthermore, dogs eliminate the feeling of loneliness, reduce impatience and hostility, alleviate PTSD symptoms, aid in the treatment of sleeplessness, and enhance levels of the happy chemicals oxytocin and endorphins.
Cats
Cats, unlike dogs, are thought to be less capable of providing emotional assistance. Experts, on the other hand, are certain that this is not the case. Cats are being kept in elderly homes, hospitals, and schools. Because their presence generates a sense of security, and the cat's purr relaxes and lulls, these creatures have a relaxing impact on people's psyches, assist to forget about problems, and regulate sleep. According to research, taking care of a cat causes the release of the happiness hormone oxytocin. Cats are sensitive, sympathetic, and friendly to people who pay attention to them.
The method of prevention and treatment of various diseases through contact with cats is called feline therapy. The main thing is to keep the cat healthy. This will help dna test for cats, which will not only show information about the breed, but also about the pet's health in terms of its main indicators.
Dogs
They are truly the most popular therapists among pets. Dogs assist in coping with sadness and eliminating stress. On walks, dog owners are more likely to meet new people and make friends – communication and companionship, according to studies, make us happy.
A dog of any breed, size, and temperament who knows simple commands can offer emotional support. If it's trained properly, it knows how to approach people. A calm, friendly dog ​​nearby is subconsciously perceived as a protector.
Treatment involving dogs is called cynotherapy. They are well managed, sociable and actively respond to interaction. Dogs also express their emotions through their behavior. Additionally, therapists use them to treat movement disorders.
Horses
As therapists, horses are just as popular as dogs, and in some circumstances exceed other animals. Therapy with their involvement is used to treat addictions as well as to assist adults and children with mental problems. Riding horses is an optional component of treatment. People can increase their well-being by caring for horses. Communication with animals, as well as their capacity to perceive and reproduce human emotions, aids in the treatment of emotional problems and the development of trust.
Hippotherapy is the use of equestrian riding for medical purposes. The horse's speed is beneficial to the vestibular apparatus and neurological system. There are several exercises for interhemispheric contact and cooperation. Hippotherapy, for example, helps children with cerebral palsy reduce spasms, improve their range of motion, and relax.
Reptiles
Reptiles are not often thought of as creatures that assist in the treatment of mental issues. However, a London-based research shown that taking care of such a pet diverts attention from problems and unpleasant events. This is due to the fact that taking care of a reptile demands more focus and attention. A unique pet may also boost one's self-esteem since the owner feels more capable of succeeding in any endeavor if he can handle the difficult pet care.
Birds
We're mostly talking about parrots, who are great companions since they have a high capacity for empathy and can speak. Experts advise teaching parrots certain words and phrases that support overcoming psychological challenges. Compared to other pets, parrots are better at treating PTSD in victims of abuse. In the US, to help veterans of military operations in Iraq, the Parrots For Patriots center was created, where every soldier who needs support can choose a bird and take care of it.
Wrap up
Research on pet therapy is still sporadic, and there is still not enough data to prove its effectiveness. One way or another, this method of treatment brings patients positive emotions – and this can already have a positive effect on their recovery.