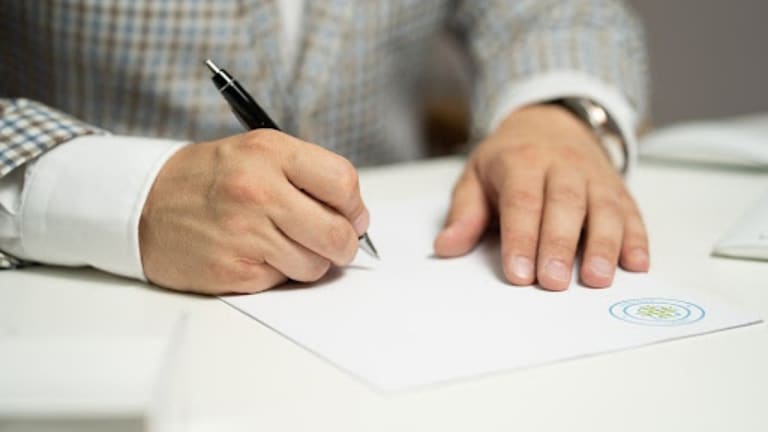 How to Start a Business in California: 5 Essential Steps
Take the time to search for ideas for your startup. Consider your own interests, expertise, resources, accessibility, and the reasons why you want to start a business.
California is the most populated and wealthiest state in the U.S. The main industries in California comprise entertainment (Hollywood), technology (Silicon Valley), and agriculture along with millions of small businesses.
The economy of the State of California is the greatest in the U.S., with over $3.0 trillion GDP as of 2022. There are plenty of economical and professional reasons why California is a good place for starting a business. But, there are also some requirements to start a business in California in order for your company can operate legally, and efficiently 
So, if you're planning to start a business, but aren't quite sure how to begin with, we've got you covered. This guide for launching a business in California leads you through all you need to know to make your entrepreneurial dream come true. 
Continue reading this guide to find out all the essential steps to launch your own California business.
Pick a Business Idea
Take the time to search for ideas for your startup. Consider your own interests, expertise, resources, accessibility, and the reasons why you want to start a business. 
Take the time to search for ideas for your startup. Consider your own interests, expertise, resources, accessibility, and the reasons why you want to start a business. 
Furthermore, you should assess the probability of success founded on the interests of your community, and if your business idea will fulfill an unfulfilled need. Once you've picked an idea, you should create a business plan. It will be a roadmap for you to follow while you're developing your startup.
Register Your Business Entity
First, you need to examine which business entity structure provides the kind of liability protection you want and the best financial and tax benefits for your business and you. 
The most frequently used structures for a small business are Limited Liability Company or LLC, Sole Proprietorship; Partnership; and Corporation. When you've selected your legal structure, you need to name your business entity and proceed with registering it. Note that the registering process varies according to your chosen legal structure.
Get Insured
Business insurance will protect your business and your personal possessions from the effect of unforeseen misfortunes, like bodily injury lawsuits or natural disasters. 
That's why you should consult with an insurance professional and get small business coverage in California. Insurance professionals can help you examine various insurance coverage options for your business. Business insurance will help you address risks and concentrate on growing your business in California. The most usual types of business insurance you'll need to consider are: 
General Liability Insurance;
Professional Liability Insurance;
Workers' Compensation Insurance.

In addition, it's important to mention that in California, businesses with one or more employees are legally obliged to obtain workers' compensation insurance.
Acquire Permits and Licenses
To run your new startup legally, you will have to adhere to federal, state, and local statutory requirements. On many occasions, that includes getting one or several business permits and licenses. For instance, a diner will probably need building permits, health permits, sign permits, etc.
To launch a business in California, you'll need to have various licenses and permits depending on the kind of business you're running. Discover the permitting your business needs by conducting a business license research or by using the resources given below:
Local. Get in touch with your local district office worker and enquire about local permits and licenses.
State. Find out more about permits, licenses, and registration via California's CalGold website.
Federal. It would be best to use the U.S. Small Business Administration or SBA guide.
Create a Business Bank Account
With your startup legally prepared to open for business, there's still the matter of whether you're financially prepared. Launching a business in California is not inexpensive, especially depending on the type of business you want to open.
Initially, you'll need to open a business bank account and perhaps get a business credit card also. You should start by searching online for the best banks for startups in California. Holding your business finances disconnected from your personal finances is extremely important. 
You wouldn't want your personal financial decisions affecting your business or your business credit rating. Besides, for taxation purposes, you need to ensure it's obvious what you spent on your business as opposed to your personal expenses.
Possessing a bank account and credit card for your business, plus managing them properly will help increase or determine your business credit rating. Take into account that building your business credit rating will also help your qualification for particular types of small business loans.
Final Words
There's a lot to continue to do after you've taken the preliminary steps above. In the end, these are just the main steps you should take when starting a business in California. You'll also need to look into hiring staff, developing a marketing plan to promote your new business, finding a good location if you'll be needing a physical shop or office, among other things.
Tiqua Crawford