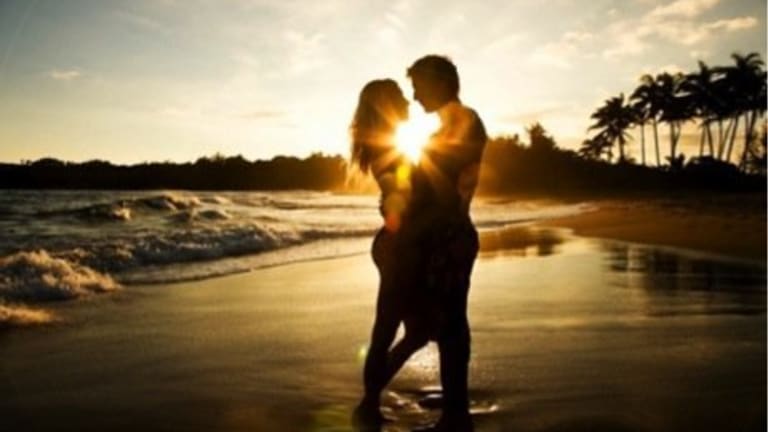 Common Misconceptions about Love, or How to Stop Being Single
Kaley Spenser: If you enter a relationship being convinced that the life with your newfound love will be cloudless, you'll doom it to failure.
They say you can find love anywhere. It may await you at the café, local park, a supermarket, or can be found on an online dating website such as Camsoda. What is Camsoda? It's a mega fun website that allows a lonely person to find someone who can help them quickly dispel their boredom. Unfortunately, sometimes dispelling boredom alone is not enough. Lots of lonely people out there seek for a soul mate, long-term relationships, and lifetime commitments, but constantly suffer defeats at the battlefield called love. Needless to say, finding love is not an easy task. Some people meet their better half in high school, get married, and live the rest of their life in perfect harmony, while others jump from one affair to another and change partners every month. It's not that we want to blame those people who cannot find real love. Instead, we want to warn you against making some popular mistakes that prevent you from finding your loved one and doom you to loneliness.
Love Is All About Happiness
If you enter a relationship being convinced that the life with your newfound love will be cloudless, you'll doom it to failure.
Let's start with the gravest mistake lots of people searching for love make.
We guess they are movies and classic romances we should blame for out distorted perception of love. Love is often represented as a key to happiness and joy, while, in truth, it's about hard work, mutual concessions, compromises, hard patches, forgiving, and lots of other things that we don't usually associate with the blissful state of happiness or contentment. If you enter a relationship being convinced that the life with your newfound love will be cloudless, you'll doom it to failure. In many aspects, love is so much like a child. At first, it's small and selfish, feeble and inexperienced, immature and whimsical. Still, over time, if you manage to put enough effort in it of course, it may evolve into a strong feeling capable of unconditional sacrificing. In the long run, your hard work will bring you happiness and joy. But when setting out on a journey toward love, be ready to experience a good few bitter moments and tribulations.
Love Can Make Me Feel Complete and Accomplished
If you feel incomplete when you don't have a partner, chances are good you'll feel just the same when you finally find one. Your spiritual void cannot be filled by the presence of another person in your life. The truth is people who feel incomplete, unfulfilled, or unaccomplished find themselves unable to attune their mind and soul properly so that they can cultivate such a selfless and sublime feeling as love. Moreover, people that constantly lack something tend to develop fixations, and pursuing love at all costs can be one of them.
If finding love becomes an end in itself, it will be sensed by people you're dating. You may start acting less intriguing and look less enigmatic. In other words, you'll turn into an open book devoid of any mystery. Therefore, it will come as no surprise if your potential match will lose interest in you.
If you have some issues or experience mental problems, it should be a counselor, not your future significant other, to help you deal with them. Be sure to enter new relationship as a confident person maintaining a positive mindset. Thus, you'll succeed in building healthy, emotionally rewarding relationship with your partner.
It's Really Hard to Find a Partner That Deserves Me
As we've noted in our previous section, self-confidence is undoubtedly a plus when it comes to seeking love. Nevertheless, too high self-esteem is what can sabotage your experience in love. "I'm way too good for this guy who's not as smart, ambitious, rich, and educated as me…" "She too plain and unprepossessing for me…" How many times have you heard such statements? We'll bet not just once. Narcissists and other individuals convinced of their exceptionality often cannot find love merely because they think no one can fit into their standards. Such people get disappointed in their relationships over and over again because they expect much more than an earthy, human love can offer. Still, once you stop expecting too much and setting the bar too high, you'll find someone who can make you happy.
Finding a dream partner and being happy in your relationship can be easier than you might think, just stop making the common mistakes discussed in our article. Undoubtedly, your life will change for the better!
Kaley Spencer
Sponsored