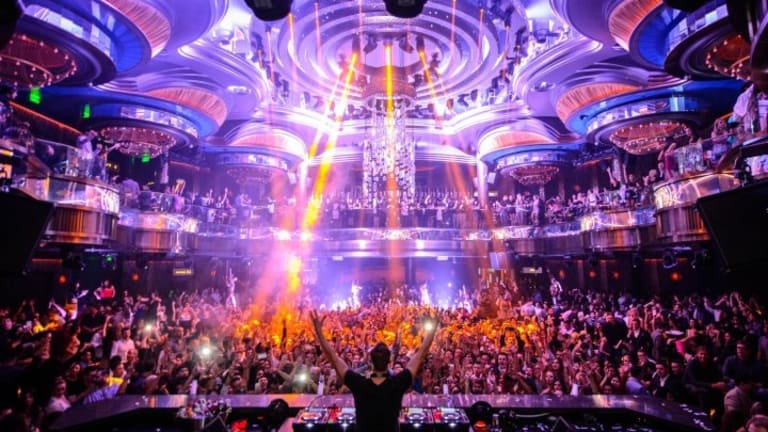 How Vegas Has Changed Over the Years
Louis Shrushti: There's been a bit of entertainment in Vegas for a long time. But in the last couple of decades, a bit has turned into a lot.
Have you been visiting the gambling and entertainment capital of Las Vega for a while? If you have, then you'll surely have seen how much it has changed over the years. While it has been a centre for fun and games since the 1960s (some say earlier), options have grown for visitors just like you. If you don't know much about how Vegas has changed, then you're in the right place. In this article, we're going to look at how the once desert-outpost has become one of the most popular tourist destinations in the 21st Century.
If you've only recently visited Vegas for the first time, you might be wondering how things have changed. The reality is, there are far more options to entertain and thrill the whole family today than there was in the past. Las Vegas used to be an "adults only" kind of place-with most of the attractions being based around gambling and night time entertainment. Those options are still there, but there's so much more than that. So if you're planning a trip to Las Vegas any time soon, keep reading to see how things have changed when compared to the past.
Transport infrastructure
First thing's first-it's a lot easier to get to Las Vegas than it used to be. That makes things easier for everyone, no matter what reason you're visiting the city for. McCarran International Airport has transport links and direct flights across the globe. It's easy to get to Vegas from almost any reasonably sized American city, and beyond. That means you don't have to take that 12-hour road trip anymore. There are even slot machines in the airport. While Las Vegas is in the middle of a desert, it's surely much easier to get to than it used to be.
Live entertainment
There's been a bit of entertainment in Vegas for a long time. But in the last couple of decades, a bit has turned into a lot.
There's been a bit of entertainment in Vegas for a long time. But in the last couple of decades, a bit has turned into a lot. Now you can find all your favourite pop and rock stars, magicians, comedians and more. You've probably already heard about Elton John and Celine Dion's residencies (amongst others). There's something for almost everyone, almost every night.
And remember, if you gamble enough, you can even get these tickets comped for free. That's one-way casino bosses like to offer incentives to their guests to encourage them to gamble more. Just be careful.
Sports hub
This is one way Vegas has really changed in the last few years-it has become a real destination for sports fans. While it's always been a big name in boxing, it hasn't always been somewhere fans of other sports could get their fix. Things are changing on this front massively. Vegas is now home to a professional NHL hockey team, the Las Vegas Golden Knights. They even got to the Stanley Cup final in their first season.
But things don't stop at Hockey. The Oakland Raiders are moving to Vegas in the next couple of years, giving the city its first NFL team. There are also talks to bring NBA and MLB teams to the city. Las Vegas is really starting to put itself on the map as a professional sports city.
Eating out
Here's another area of Vegas that has seen massive improvements over the last few decades. If you're into all sorts of different foods, you should find something to suit your tastes. Vegas has it all and more. From high-end dining to cheap eats and burger joints. The all-day buffets are also world-famous. And remember, you can get these meals comped if you gamble enough.
Shopping
If you're into shopping, you can get what you want in Vegas too. Along with outlet malls, there are high-end boutiques and everything in-between. Some of these shopping areas are open 24/7 to fit in with a city that never sleeps.
Real estate
Thinking of moving to Vegas? Your options are much greater than they used to be. Las Vegas has all sorts of housing options and that's why more and more people are moving to the desert. While moving there will mean you won't get to stay in one of the city's many famous luxury hotels, it does mean you could be footsteps from the strip all year round. And remember, the weather is normally quite warm in this desert city.
Budget options
You might think that Las Vegas is only for rich high-rollers, think again. There are tons of budget options to suit all sorts of people. Not only that, once again you can get free "comped" rooms if you gamble enough. Free rooms are one of the most popular things casino bosses like giving away if you play enough at the tables.
But if you aren't much of a gambler or don't want to risk that much, there are still plenty of options no matter what your price point is. Actually, luxury hotels in Vegas are cheaper than most other locations because the casino-hotels expect you to gamble. If you don't, you could get an even cheaper vacation.
For the non-casino-hotel options, you've still got a lot to choose from. There are even more affordable places to stay off the strip, including a range of suites and motels.
Gambling and other casino options
You've got this far, but we haven't really talked about gambling yet. That's the number one reason people come to Vegas. But it isn't the only option, as you've already seen. If you're into gambling, there are more options than you could dream of. From poker to million-dollar-prize slots, you've got it all in Vegas. If you don't like any of them, you always have an option to play roulette games online with operators like Casino777, which offers the best online gaming experience.
Theme parks
Enjoy a thrilling ride? There are plenty of options for thrill-seekers in Vegas. This hasn't always been the case. But now it's one of the most popular reasons to come to Vegas.
Other tourist attractions
If you want to take a chopper to the Grand Canyon, you can. In fact, you can do almost anything in Vegas these days. That's why it's one of the most popular tourist destinations on the planet.
Sponsored