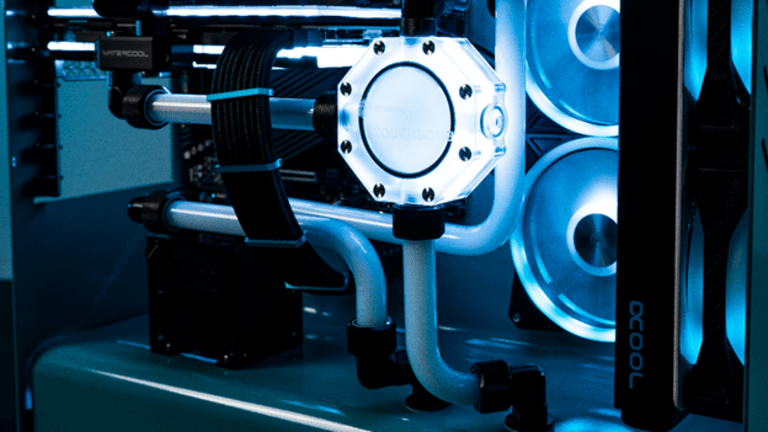 How Xidax Dominated the Multi-Billion Dollar Gaming Industry
Founded and established by passionate gamers, the company has an in-depth understanding of the expectations and needs of gamers worldwide to elevate their gaming experience.
Dominating the highly competitive and demanding gaming industry necessitates a lot of hard work, grit, and determination. It is not an easy objective, but Xidax has managed to do it after over three decades in the industry, providing high-quality and high-performance desktops and laptops for multiple gamers. Founded and established by passionate gamers, the company has an in-depth understanding of the expectations and needs of gamers worldwide to elevate their gaming experience. More than just offering highly reliable and innovative desktops and laptops, Xidax has found a way to rise above all of its competitors - offering a lifetime warranty to all its clients.
While this is a rare offering, Xidax executives opted to make it available to their clients to guarantee that they get to maintain the excellent functions of their products. With an abundance of spare parts available on hand, technical experts in the company can easily replace or troubleshoot hardware issues, cutting the waiting time significantly.
Today, there are at least 2.9 billion active players from across the world. In 2020 alone, gamers collectively spent $4.5 billion on VR games. In the Asia Pacific region, particularly, the gaming industry generated a staggering $72.2 billion in revenue, contributing to the estimated current net worth of the gaming industry, which is pegged at $300 billion. Seeing this steadily increasing demand in the industry, Xidax continues to bank on its commitment to provide immediate and effective solutions to the most common issues encountered by gamers. In addition, it leverages the quality of its products and the dedication of its technical team to bring in clients.
"Xidax excels at creating powerhouse PCs for gaming, streaming, and demanding workloads such as video and CG rendering. After three decades of building some of the world's most advanced PCs, we continue to push the limits of cutting-edge PC technology, overclocking, cooling, and design. Turn your gaming and work experience up to 11 with your very own Xidax PC. From desktops to laptops, Xidax is here to overdeliver with blistering performance and the industry leading warranty program that our competitors just can't touch," the company website states.
Xidax has worked closely with multiple big public companies and organizations. It has significantly contributed to helping these organizations meet their targets and execute plans smoothly. The Xidax team has built PCs for clients in NASA, Dreamworks, and Gear Box, among others.
There is also a wide variety of players who only trust Xidax for their gaming needs, including Neebs Gaming, Mr. Beast, Steve Aoki, Unbox Therapy, Chris Ramsay, Weak3n, RivalxFactor, Clintus, Amplified, Demolition Ranch, Girlfriend Reviews, Anomaly, Claudia Alende, and Moxsy, to mention a few.
Apart from its impressive lifetime warranty, Xidax is also best known for its exceptional customer service, which has been generating a lot of positive feedback from customers. "It's been a year since I purchased my Xidax PC, and I love this rig! It crushes rendering and gaming," said John C., a satisfied customer.
"I just want to thank the team over at Xidax for the great customer support, and I would recommend Xidax to anyone," added Peter A., another happy customer.
It also cannot be denied that the products from Xidax have stunning designs and impressive levels of performance. Combined, these attributes have created a brand that is synonymous with excellence.
Performance means nothing without reliability. Our component and compatibility testing are unmatched. This is why companies like NASA have trusted us with their business. If you want performance, reliability, and the industry's only true lifetime parts and labor warranty, configure your next xidax gaming pc or workstation at XIDAX.COM today.