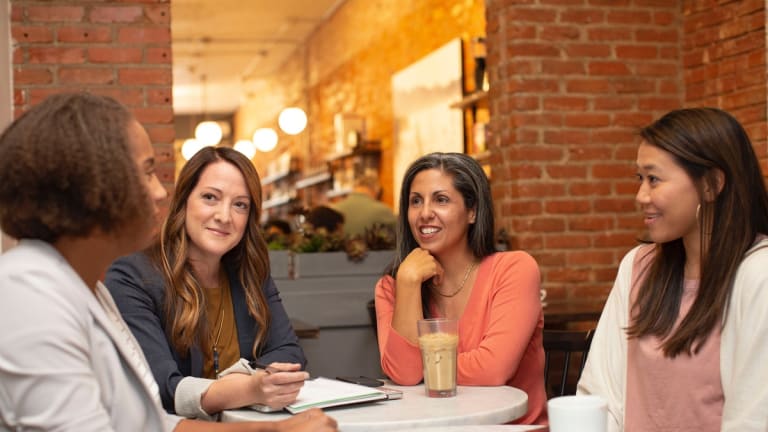 HR Transformation and the New World of Work
Increasingly, human resources teams are called upon to lead the change, as opposed to merely being supportive.
There was a time when "HR transformation" was more of a buzzword than anything else. Some companies got with the program, some didn't. But now, such transformation is less of an option and more of an imperative. HR needs to be digitized yes, but you also must build in agility and remote work. All models have changed, largely due to the pandemic and the dramatic ways it's affected the workforce.
Increasingly, human resources teams are called upon to lead the change, as opposed to merely being supportive.
Increasingly, human resources teams are called upon to lead the change, as opposed to merely being supportive. In its traditional role, HR focused on employee hiring, orientation, compensation, and communicating to staffers the organization's expectations. Now, HR is asked to not only help reshape the employee experience, but to root out inefficiencies that are affecting your bottom line. Here's what you need to know about HR transformation and the new world of work.
What is HR Transformation?
Essentially, it's essentially the process of altering HR processes to become more data-driven and digitized. But that's not all. HR transformation also means transforming the workforce. So, in essence, the change involves the entire company. There must be dramatic shifts in mindsets, roles, and capabilities.
When it comes down to it, HR transformation is about producing an employee strategy that aligns with your organization's business needs. Technology alone won't cut it; you need the right talent in place. That demands new strategies for luring, keeping, and engaging the required talent.
The Employee Experience
While a recent Mercer employee trends study indicates that motivated and energized staffers are more resilient, more likely to stay on with you, and are more open to learning new skills, just 7% of HR departments think they provide an exemplary employee experience. That's a dismally low figure that won't cut it in today's world.
And Just What Is Meant by Employee Experience?
The employee experience is a snapshot of what an employee views and perceives during their tenure at an organization, from their candidacy onward.
What Are Top Current Priorities for HR?
Does your organization need to work on any of these priorities to get to HR transformation?
Developing a data-driven strategy to attract and retain talent
Building a compelling talent value proposition
Developing a business case for human resources technology investments
Assessing human resources cloud readiness
Ensuring that your employee experience differentiates you – helps you stand out – in this new world of work where blended work is the new model
Figuring out how to reshape the HR model so that it complements an agile work environment
Assessing how the organization inspires and engages employees through substantial change
To understand HR transformation and the new world of work, know that HR is being called upon to, not just have a seat at the table, but to actively lead the change. After all, companies are much more effective if they have an integrated business and HR strategy. Did you know that high-growth firms are four times more likely to employ such integration? Well, they are. And that's a figure you can use when selling HR transformation to your company's leaders.
Now, it would serve you well to get help jump-starting your transformation by contacting a consulting firm such as Mercer, which can not only improve efficiency at your organization but can help you develop data-driven strategies that can help you thrive during what is an unexpected and still-evolving time.
Just understand that transforming HR is not a one-off event. Rather, it's a journey. Don't go it alone.