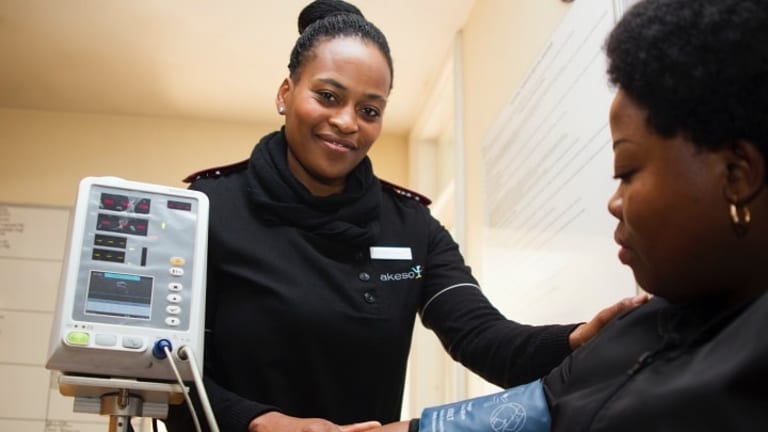 Immigrant Career Opportunities in America
Ginger Abbot: Research shows there is less wage discrepancy for immigrants from Western Europe, Canada and Japan compared to those who relocate from developing nations.
Understanding Professional Prospects and Improving Employment Outlook for Immigrants
In the United States, there is a wide variety of job opportunities for immigrants. Jobs are available in almost every industry, which appeals to many foreigners. In fact, many immigrants choose to become entrepreneurs because of the unique opportunities America offers.
To understand the U.S. job market for immigrants, it's crucial to recognize which factors play a role in determining professional prospects. Only then can the employment outlook for immigrants improve. Keep reading to learn what kinds of opportunities are available for immigrants and which elements could change in the future.
Understanding Professional Prospects
To determine the best professional prospects for immigrants, consider the five factors below.
1. Common Industries for Immigrant Employment
In recent years there has been a shift in the industries occupied by immigrants. While, historically, most immigrants occupied lower-wage positions that required little to no formal education, in recent years, more immigrants are seeking jobs in sectors with significant education requirements.
The shift seen in industry breakdowns is primarily influenced by job market demand. Highly skilled immigrants are more likely to obtain official work visas if they offer exceptional skills and abilities. Additionally, the demand for workers in these areas equates to higher salaries.
Regardless, in 2019, foreign-born workers were more likely to be employed in service occupations than U.S. natives. Industries that offer significant opportunities for immigrants include:
Nursing
Business
Social services
Construction and maintenance
Education
Science
2. Pay Discrepancies Between Native-Born People and Immigrants
Data analyzed by the Social Security Administration indicates there is an inverse relationship between earnings. While most immigrants start with significantly lower salaries than their native counterparts, with time, foreigners often experience faster wage growth than their native equivalents.
As with any job analysis, the wages will differ significantly based on industry. Careers in STEM fields are frequently higher-paying than jobs needing unskilled labor. Additionally, salary benefits will be higher for those with degrees and significant work experience.
Research shows there is less wage discrepancy for immigrants from Western Europe, Canada and Japan compared to those who relocate from developing nations. This is likely because the education systems in these countries are well-funded and standardized, making it easier for employers to evaluate immigrants' skill levels with foreign degrees.
3. Differences in the Application and Hiring Process
The U.S. job market for immigrants offers multiple application paths. If an immigrant already lives in the county and has obtained a green card, they have the right to apply for any position they see fit. Federal law prohibits discrimination based on a person's national origin, color or religion. This means immigrants have legal protection from the government during the hiring process, which reduces unfair hiring practices.
If an immigrant wants to work in the United States but does not hold a green card or right to work permit, they must have a company sponsor their visa application. In this situation, the applicant would need to locate a company and receive a job offer before immigrating to America.
4. Unique Requirements for Employers
The government requires that employers ask for identity and employment authorization from any immigrant hired after November 6, 1986. They must also complete the Employment Eligibility Verification Form and keep a copy on file.
The government can charge employers with civil violations if they knowingly hire, refer or recruit an unauthorized alien for employment in America. Additionally, they can be charged if they continue employing an unauthorized foreign worker after becoming aware of their status.
5. Job Opportunities for Immigrants
In 2018, 44.8 million foreign-born people lived in the U.S., and 77% were legally in the country. These individuals make up about 17% of the U.S. labor force. As the job market grows, opportunities for well-paid positions expand.
Immigrants make up roughly 35% of construction and maintenance jobs in the United States. People in these positions are typically paid above minimum wage regardless of their education level. Other high-paying occupational sectors are continuing to grow and offer new opportunities for immigrants.
Improving the Employment Outlook for Immigrants
The United States has more immigrants than any other country. These immigrants offer varied perspectives and improve the economy. While immigrants only account for 13.7% of the population, they comprise 20% of the country's entrepreneurs. By improving the employment outlook for immigrants, the government invites new talent and jobs to the market.
How to Immigrate to the U.S. With a Working Visa
Careers in education, art, business and science represent the best jobs for immigrants who come to America. Individuals who are exceptionally skilled in these fields, fall into the first preference permanent work visa category. There are five preference categories that cover a wide range of occupations.
To qualify, most candidates must be highly skilled or a business investor who employs at least 10 full-time U.S. workers. Extensive research will help interested applicants evaluate their chances of receiving a work visa.
Ways to Improve the Process
Immigrants face barriers to entering the job market — specifically relating to education, citizenship and visa status and foreign language knowledge. If the United States hopes to draw in new talent, it should create programs that make work visas more accessible to skilled workers.
Additionally, there should be alternative requirements for government positions that require citizenship, since not all immigrants choose to naturalize. Depending on the security clearance, some job descriptions should offer a residency requirement rather than citizenship. Programs should support those who are interested in learning English to maximize the talent that already exists in the country.
At the college level, scholarships and funding make schooling more affordable to immigrants. Universities should work to make it easier for talented international students to create careers in the U.S. through job placements.
Immigrants Are a Vital Part of U.S. Society
Immigrants are a vital part of U.S. society and play a pivotal role in the economy. America continues to draw in new talent, but by adopting new immigration policies, the country could appeal to a greater number of skilled individuals. Immigrants should prioritize their education to apply for high-paying positions.
Ginger Abbot