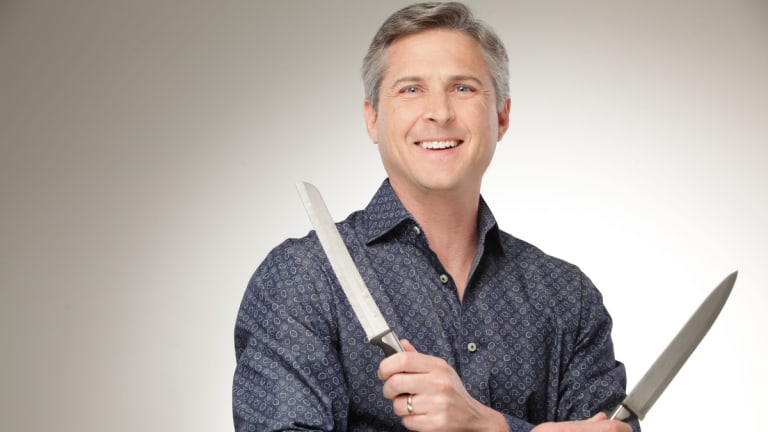 How Kidney Doctor Dr. Blake "The Cooking Doc" Shusterman Empowers His Community With His Impactful Health Platform
Battling health issues and making a lifestyle change can be intimidating and confusing.
Research shows that a third of American adults are at risk for kidney disease with most going unchecked because of the lack of symptoms. But kidneys play a big part in maintaining some of our body's most vital functions, such as eliminating waste and regulating hormones, making it crucial to not ignore and instead focus on prevention and maintenance through a change in lifestyle.
Battling health issues and making a lifestyle change can be intimidating and confusing.
Making the switch to a healthier life isn't always the easiest thing to do. In order to get to that point, one has to be open to change and accept that it's not a process that happens overnight. Battling health issues and making a lifestyle change can be intimidating and confusing. Especially when oftentimes, doctors only go so far as to make generalized diagnostic and diet recommendations, without a concrete plan and education.
Dr. Blake Shusterman, a South Carolina based nephrologist, also known as "The Cooking Doc" is on a mission to make that transition easier for everyone.
During his training to become a doctor, he noticed that he didn't receive a lot of education on nutrition and diet, thus leading specialists to give general diet guidelines. With that in mind, he made sure to inform his patients on new ways to cook and introduce ingredients to their meals for added nutrition. Slowly but surely, he leveraged his passion for helping others and food into a whole platform dedicated to help people get access to health tips and advice.
In his words, "I am hopeful that I can inspire a new generation of doctors that know how to provide recipes, cooking lessons and practical advice to their patients."
The Cooking Doc platform is a one stop shop for educational content about healthy eating. He has a Youtube channel  filled with amazing, diverse recipes that anyone can make. His charisma draws viewers in as they learn how to replace mainstream food with better options that taste just as good.
His recipes are also featured in his book, Kidney Healthy Cooking and on The American Kidney Fund's "Kidney Kitchen" portion of their website, as he is an ambassador. Encompassing different dietary restrictions and levels of cooking difficulty, there is something for everyone. On top of that, with the help of his cooking show that he regularly hosts live on Facebook, a new culinary world is just a few steps away.
Dr. Blake's dedication to help people achieve their best life, on top of his medical credentials, distinguishes him from others in his industry. Having worked one-on-one with individuals dealing with food struggles, he knows firsthand how to approach cooking and food education in order to make a significant change. Instead of pointing fingers and judging those who don't follow their diet protocol or are hesitant to them, he leads with compassion and empathy, understanding that changes take time.
To empower people to take control of their health through the joy of cooking is his passion and purpose.