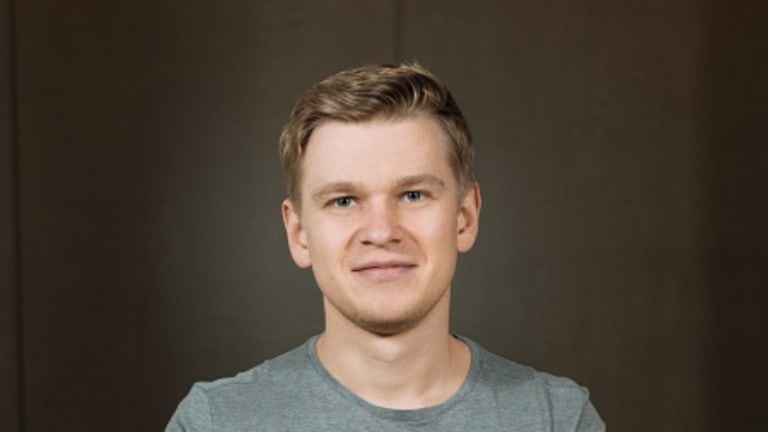 Inclusion and Diversity in the Workplace: Are Millennials the Response to the Workforce's Historic Needs?
The Story
Millennials are revolutionizing the business world with a fresh perspective, making growth opportunities available for everyone. That's the case of Roman Taranov, an under-30 self-made entrepreneur, founder of many successful businesses. The newest, Ruby Labs, is an app development company that scaled as fast as 6 to 12 months after releasing their first app, Hint, downloaded by more than 50M users and rated above four stars.
Ruby Labs is revolutionizing the tech industry by finding uncovered niches and unserved audiences within the digital world. But who's the founder, and why did the organization scale in such levels? 
While not so long ago, growth opportunities in the business world were only granted by men with high positions in companies, today, that's certainly changing. Technology's advancements have built a wider arena, allowing more people to find their way to success every time.
Roman not only set his path to business ownership, but now he's also making an indirect impact in society by investing in other young entrepreneur ventures who, in his own words, "are changing the face of the world."
Roman Taranov's story: a young millennial revolutionizing the business world
Born and raised in a humble Ukrainian home, Roman developed an entrepreneurial mindset at an early age. His difficult economic position was a decisive driving factor in his pursuit of financial success. That's why Roman developed a close link to technology from a young age. As soon as his parents brought home a computer, he became highly skillful at using it. Having an internet connection that gave him access to the opposite corner of the world fascinated and inspired him.
Ruby Labs is revolutionizing the tech industry by finding uncovered niches and unserved audiences within the digital world.
Access and opportunities were all he could think of. That's why, at age 16, he was already making high profits online, and when he was 18 years old, despite having decided to go to university to pursue a law degree, he dropped out of college. There was a more significant desire. He was more passionate about: running his own business, where he could build a different kind of workplace and through which he could have a significant impact on the world.
Democratizing access and building positive work environments
Like many young entrepreneurs, Taranov found a way to make a team of global experts and support a flexible working culture while fostering a sense of diversity and inclusion among the workforce.
He's also known for leveraging employees' best potential by providing the opportunity to work with highly qualified colleagues as well as paying them high salaries and granting perks like unlimited vacation days that they can solicit with only one week's notice.
Ruby Labs is all about finding unexploded niches in highly profitable markets, and that's how their two successful launches were born. Their first app, Hint, was born after they found a market that wasn't widely explored in the digital world: astrology. Hint allows people interested in the topic to dive into it with their smartphones.
Able came from an exceptionally poorly approached aspect by technology: health and wellness. While information about nutrition and how to build healthy eating and living habits is scarce, Able helps people become healthier and live longer by providing the tools and knowledge required to make mindful lifestyle decisions.