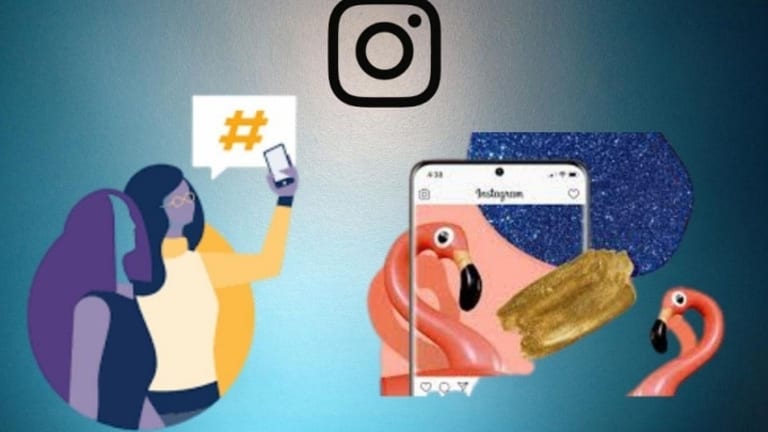 Instagram Trends in 2020
Following a trend, makes your brand relevant and desirable. If done well, you can harness a trend to create real results for your business or brand.
Irrespective of any age group, Instagram has its following base which is still going strong. As Instagram's global reach increases, the trends are coming fast. A type of trend reflects what people are enthusiastic about or what they are inclined to like or follow. Trends are temporary, what's popular now can easily be replaced by something else in the future. They also have a huge power to influence and great trends stick around to become the new normal.
Following a trend, makes your brand relevant and desirable. If done well, you can harness a trend to create real results for your business or brand.
A trend is something about starting or joining the wave of popularity. Following a trend, makes your brand relevant and desirable. If done well, you can harness a trend to create real results for your business or brand.
Following the trend and continuing to market will help you get the right kind of followers. More than that, it leads to new clients, business expansion (just because you know what's in vogue!), and the following base.
Instagram marketing used to be limited to brand posts and buying Instagram likes. After a certain point, then came the wave of influencer marketing. The recent addition of feature, IGTV, Reels provides the option to post both short and long-form vertical videos.
Key trends of Instagram in 2020
Due to the dynamic nature of Instagram marketing, it becomes difficult to predict or expect how it will evolve next. We have tried to curate a list of key trends that will shape the future of Instagram marketing in 2020 and beyond.
Owners can make money directly on Instagram
Instagram, since its inception in 2010, its creators have mostly monetized their audiences through affiliate marketing and brand partnerships.
Instagram is now testing Badges with a small group of creators and businesses. During a live broadcast, viewers can spend 99 cents to $4.99 for heart badges to stand out in the comments and unlock features. During the test phase, creators will receive 100% of the revenue earned from these badges.
Tests for IGTV ads are underway as well. These ads can last up to 15 seconds and appear after someone clicks to watch the full IGTV video. On par with YouTube, 55% of ad revenue is shared with the creator. In addition to ads, Live Shopping tools now let creators and brands tag products during live videos.
Instagrammers can now directly shop from brand Shops
Instagram Shops promise to make it easier for brands to make money. Shops let businesses create a storefront directly in the app, so people can buy without the need to visit a website. By eliminating this hassle, brands should be able to drive significantly higher conversions and sales.
In May, Instagram and Facebook launched a phased rollout to businesses globally. The plan is for the shopping experience to eventually be integrated across all of Facebook's apps. Once complete, it will mean that when someone puts something in their cart on Facebook, they can check out later on Instagram using stored credit card info or Facebook Pay.
To improve the ability to be easily discovered, Instagram will soon have a dedicated Shopping tab, like the Explore tab, which already features a shopping section. Accounts with shops have a View Shop button on their profiles, as well as a shop tab. Businesses can customize how collections appear, connect loyalty programs, and benefit from the platform's built-in AI to create personalized experiences.
There are now more ways to spend money on Stories, too. In addition to product tags, companies can share gift cards, food orders, and donation Stickers.
Purchase Links in Instagram Stories
In 2017, Instagram launched a feature that allowed adding links to Stories. Since then, this feature has been extensively leveraged by brands to add direct product purchase links to the Stories. This trend will continue to grow as it allows brands to showcase their products and drive sales conversions.
Clothing brands, cosmetics, any business you aim for, can use this feature to provide a direct product-purchase option to their audience. They displayed a few products in the Story and then provided the "Swipe up to shop" option for easy product purchase.
With the option to save Stories as highlights, brands can use this to showcase their latest collections and drive conversions on a more permanent basis.
Tweets-turned-Memes are all over the place
There has been a rise in the humorous content being posted on Instagram with several accounts posting such content exclusively. Memes have become the most popular type of humorous Instagram content and this trend will grow further in the future.
Users have started posting screenshots of funny tweets as posts and Stories on Instagram. This trend is recent but has taken the platform like a storm. Memes, on the other hand, have been there for a while but are still very popular on Instagram. There are Instagram accounts dedicated just for that (Young people are looking forward to making it as a career, Instagram has a feature for that too).
Marketers are leveraging this trend and using such content to their advantage. People are used to viewing humorous content on the platform and might just take branded content as native content.
Instagram Live
As the pandemic continues to force people to stay indoors, some interesting trends have emerged on Instagram and how everyoneis suddenly flocking to Instagram Live. According to Facebook data, Instagram Live views increased by 70% from February to March 2020.
Instagram Live broadcasts are one of the best ways to connect with your followers in a direct, transparent, and authentic way, especially when real-life get-togethers and meetings are not possible. As brands and creators look for new ways to interact with their followers during the lockdown, Instagram Live offers a practical, easy, and effective way to keep in touch.
New Instagram Stickers to Support Small Businesses
Due to mishaps in 2020, it's a challenging year for small businesses and struggling startups. Instagram responded with a ton of great features and tools to help small businesses that went beyond shopping tools with the new Support Small Business sticker, users can mention the small businesses they love directly to give their followers a preview of the Business.
When a user sees gift cards or food orders, they'll be able to tap to purchase through a partner site creating an opportunity for small businesses to offer affordable products for their following, while still delivering a service!
Almost overnight, Instagram saw a shift from the mega-brands holding the centre stage on feeds and stories, to small businesses and brands getting tons of exposure from their supportive community.
Instagram Challenges and powerful Hashtags
From #FliptheSwitch to #TrickShot, #DontRush, and #Pillowchallenge, 2020 has been the year of social media challenges.
As more and more people stay home to flatten the curve, social media challenges have blown up as a way to stave off boredom while having fun with friends and family. Challenges have been so popular that Instagram created its very own challenge sticker for stories to streamline the process of giving and receiving nominations for challenges!
Now users can easily participate in while scrolling the stories, just by instantly tapping on the sticker. This will bring the Instagram Stories camera where one can record their challenge and then nominate a few friends.
For instance, take @over. Their monthly #OverDesignChallenge is a perfect fit for their community of design enthusiasts, while also increasing awareness of the app's creative editing and design tools and features.
Conclusion
Even though 2020 is being one of the worst years, Instagram will continue to evolve, and these trends will shape the future of Instagram marketing. Use these trends to plan your Instagram marketing strategy and run a successful Instagram account.
Sponsored