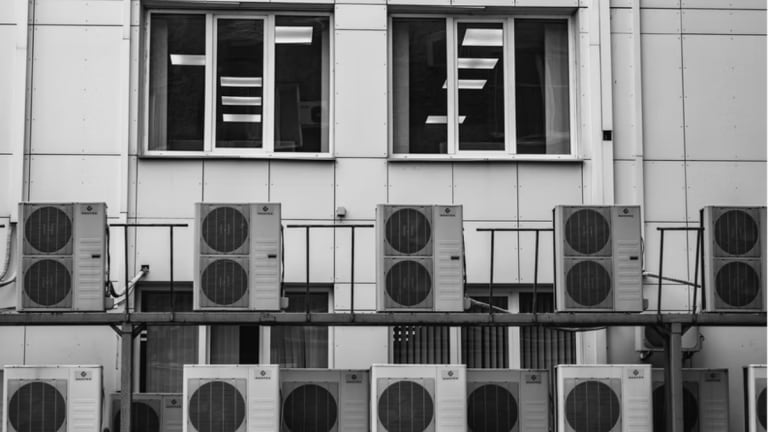 5 Things That Will Influence the Cost of Installing a Central AC Unit
In cooler regions, where a sunny day will only get specific rooms, a window AC unit can be installed, and portable units are also convenient.
Are you planning on replacing your old AC unit? Or have you recently purchased a new place and you are planning on installing a new one but have no idea how and where to start?
You may want to start searching for the best AC by first thinking about the costs involved. Why? Because, as necessary as installing air conditioning in your home to make yourself comfortable, especially during the summer months, spending a thousand dollars isn't the easiest pill to swallow.
Factors You Need To Consider
If you are pondering about the cost of ac installation, it will vary depending on the following factors below:
Unit Type
In many regions, installing a central AC unit is one of the most popular choices. Often, it's combined with the heating and HVAC unit. But, if only an air conditioning service is needed, a ductless split system would be the best choice.
In cooler regions, where a sunny day will only get specific rooms, a window AC unit can be installed, and portable units are also convenient.
In cooler regions, where a sunny day will only get specific rooms, a window AC unit can be installed, and portable units are also convenient. These portable ones work like window ACs, and they are also similarly priced.
Unit Size
Bigger units can be more expensive, so to calculate the AC's unit size, you have to consider the size of your entire home. Then, you can measure their output in British Thermal Units (BTUs) for central AC units.
To calculate this, you have to multiply the size of your home by 18. Eighteen is the standard because it will take 18BTUs to cool 1 square foot of your home. In addition, higher ceilings have more space, so you have to multiply the number by 1.25 and divide it by 12,000 to get the required tonnage.
For example, if you live in a 1,600-square-foot home, you will need 28,800 BTUs to cool it. Then you have to divide it by 12,000, which will give you 2.4. Therefore, to efficiently cool the entire house, you will need a 2.4 or a 3-ton AC unit.
The most common sizes for AC units are three and four-ton units. However, if it is too small or too large, it will most likely fail to cool your entire house the right way. So for further assistance, you may want to request a seasoned professional such as a technician to evaluate your home.
Seasonal Energy Efficiency Ratio (SEER) Rating
This rating influences the price of an air conditioner. In addition, it will also determine how effectively a unit can operate. AC units with higher SEER ratings usually cost more upfront, but they have lower operating costs in the long run.
Also, if your AC unit was installed before 2006, you might want to consider updating it to take advantage of the current energy-saving efficiency.
Home Size
One good way to estimate the central AC unit cost is by multiplying your home's size from $2.50 to $6.00 per square foot. However, it is worth noting that installing a central AC unit in areas with hotter climates will cost more.
Units with a SEER rating of sixteen to eighteen usually work best for most climates. In addition, depending on the SEER rating, you can expect a 1,600-square-foot home to have an average cost of $5000 to $7000 for AC installation.
Unit Brand
Higher prices do not necessarily mean better quality for AC units. Various brands can have the same parts. You can compare each one with your local HVAC company about the specifications, features, and benefits of the brands that may work best in your area.
Some well-known brands include American Standard, Carrier, Trane and more. However, these brands are on the pricier side. On the other hand, other brands like Goodman, York and Rheem are priced lower.
Additional Considerations
Aside from the factors listed above, there are other costs and considerations you have to take note of, such as plumbing and electrical work, repair or removal of existing HVAC systems and mold and asbestos testing and removal.
Plumbing and electrical work are essential when installing a central AC system in the house. First, you must install plumbing lines because a drain line is needed to prevent water damage. On the other hand, electrical work is required to power the AC unit, so you need an expert or a seasoned electrician to install the circuit and update the circuit breaker.
Removing an old HVAC system is relatively easy, and some companies can remove it for free if they are the ones installing your new system. However, removing and upgrading the existing ductwork is time-consuming to increase costs.
Due to improper maintenance or damaged ductwork, molds can grow and contaminate the entire system. It would be best to contact a mold specialist to do certified testing when this happens. Doing the cleaning on your own can damage the fiberglass and the ductwork, so it would be best to ask for help.
On the other hand, asbestos removal is one of the most tedious tasks that need to be done, and an asbestos removal company is the only one that can properly only do it.