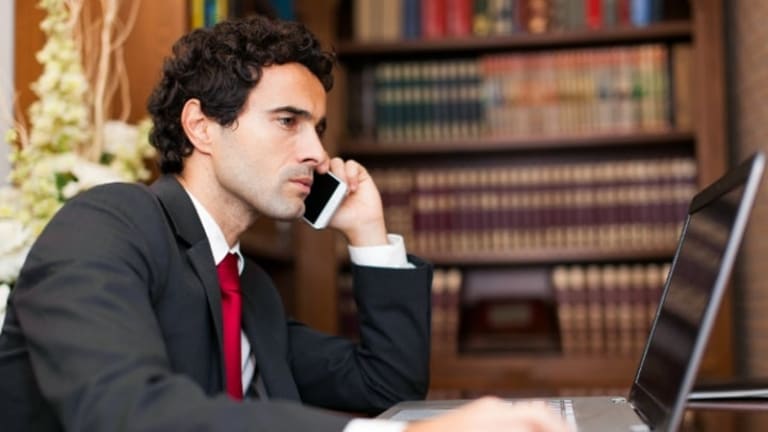 How Can an Investment Fraud Attorney Help Recover Investment Losses?
Many investors have no idea how common it is for an investment loss to be caused by the misconduct, fraud, or negligence of stockbrokers and other financial professionals.
Most individuals understand that investing generally includes certain types and levels of inherent risk.
However, investment professionals and brokers are required to comply with regulatory & legal requirements. When licensed/registered financial professionals breach these obligations, individual investors have the option to seek legal remedies when reaching for financial recovery.
Many investors have no idea how common it is for an investment loss to be caused by the misconduct, fraud, or negligence of stockbrokers and other financial professionals. Last year (2020), FINRA – the Financial Industry Regulatory Authority, barred 246 advisors & brokers from the financial service industry, with two brokerage firms expelled and another two suspended. The resulting fines amounted to $57 million, plus the ordered restitution of $25.2 million.
Many investors have no idea how common it is for an investment loss to be caused by the misconduct, fraud, or negligence of stockbrokers and other financial professionals.
In those instances where unlawful actions or negligence of a broker or firm is the direct cause of an investment loss, individual investors have the right to bring a lawsuit to recover their investment loss. Because investment fraud can occur in a wide variety of forms, it is vital to speak with an investment fraud lawyer, like the Wolper Law Firm, who can evaluate and discuss the circumstances of your investment fraud case.
The Most Common Types of Advisor Misconduct that Leads to Investment Losses
The following types of investment losses have been compiled from FINRA –
A Fiduciary Duty Breach – An RIA – a Registered Investment Advisor are fiduciaries to their clients and must always put their client's interests ahead of their own. Brokers do not, however, have the same duty.
Unsuitable Investment Advice - Under FINRA Rule 2111, any RIA can be legally responsible for investment losses caused by an unsuitable investment strategy or recommendation. Because of the complexity of investing, Rule 2111 places the responsibility squarely on the shoulders of financial professionals, not their clients.
Negligence - Investment losses resulting from an investment professional's failure to meet a duty of care can create a securities arbitration claim for negligence.
Misrepresentation/Omissions – finance professionals must disclose all material information regarding a potential investment and avoid misrepresentation.
Failure to Supervise – an investment firm has oversight responsibility for their representative's actions/inactions. Failure to uphold this duty may result in the firm being liable for failure to supervise.
Unauthorized Trading – the losses that a broker's unauthorized trading creates are not the client's responsibility.
Elder Financial Abuse occurs when unscrupulous firms and brokers target the elderly in fraud schemes. It is considered a growing problem, with seniors losing more than $2.6 billion due to fraud or abuse each year.
Excessive Trading or Churning happens when a broker trades excessively to generate illegal commissions from the activity.
Lack of Investment Diversification – an advisor, must ensure that a client's portfolio holds investments that meet a client's circumstances and risk tolerance.
Ponzi Scheme – a complicated type of investment fraud where the original money provided by investors is shuffled to new investors. Typically, Ponzi Schemes offer incredible returns based on false promises that work until everything collapses.
Selling Away occurs when an advisor provides securities that their firm has not approved.
Warning Signs of a Questionable Investment Loss
As noted above, the misconduct of brokers and advisors is a part of the financial world, with even well-informed individuals realizing they have been victimized. Here are a few warning signs to be on the lookout for regarding investment fraud -
You receive an account statement that does not match your records.
There is unauthorized/unexpected trading on your financial statement.
Statement fees differ from that which was disclosed.
There is excessive trading, and the broker earns significant commissions, even when there is a loss.
The portfolio is overly concentrated in one investment.
How to Protect Yourself from Broker Fraud or Misconduct in the Future?
The investment business is complex, which is why a broker or financial professional has an obligation to explain available investment options. Inquire about the information that is still confusing and insist that the financial professional provide the answers you need. But note, it is a rarity for a financial professional to admit to an error.
Investors can protect their investments by maintaining impeccable trading records and learning how to understand their statements which discloses a tremendous amount of information. It is not a good idea to authorize your financial professional to have unlimited trading abilities.
Closely follow your financial statement as this vigilance will help alert you to potential losses quickly. If fraud is suspected, write down important details as to the regulatory registration number, an event timeline, and other relevant contact information.
Why Do So Few Investors File Investment Loss Claims?
Here are a few of the common reasons an investor may choose not to seek recovery after an investment loss -
They feel embarrassed about an innocent decision to trust a dishonest financial professional.
They mistakenly believe their investment loss is their fault and consider it part of investment risks.
The investment is so complex they can't understand their losses on paper.
They don't pay close enough attention to a statement to know the current status or loss.
Check the Credentials of Financial Professionals
Before trusting anyone with your hard-earned savings and retirement funds, it is prudent to check the broker or firm's credentials. These are a few options to accomplish this task –
The Financial Industry Regulatory Authority, FINRA, manages Broker Check, a service that reveals actions that have been taken against brokers or investment companies. In addition, it shows those firms and individuals no longer registered.
The Security and Exchange Commission's IAPD – the Investment Advisor Public Disclosure compiles background data on broker-dealer firms & brokers.
The North American Administrators Association (NAAA) offers lists of information for those who wish to file a complaint against a brokerage firm or broker.
Don't let the above-noted misconceptions stop you from seeking an investment loss recovery caused by misconduct or fraud. An investment loss attorney can help to determine if the investment loss is recoverable.
How can an Investment Fraud Attorney Help Recover Losses?
Although legal options may differ, depending on various factors, it is essential to consult with an investment fraud attorney as soon as you discover the loss or questionable trading activity.
A securities fraud lawyer will comprehensively investigate the facts of the case, which may include a review of-
Financial records and statements from clients.
The client's relationship with the financial advisor or brokerage firm.
The investment results promised.
The losses were sustained due to potential fraud or negligence.
When the investigation and review are complete, an attorney will be able to determine which actions to take for a compelling claim that provides complete and fair financial compensation for illegitimate investment losses. At Wolper Law Firm, we have extensive experience in representing clients who have experienced investment losses caused by investment fraud or the misconduct of financial professionals.