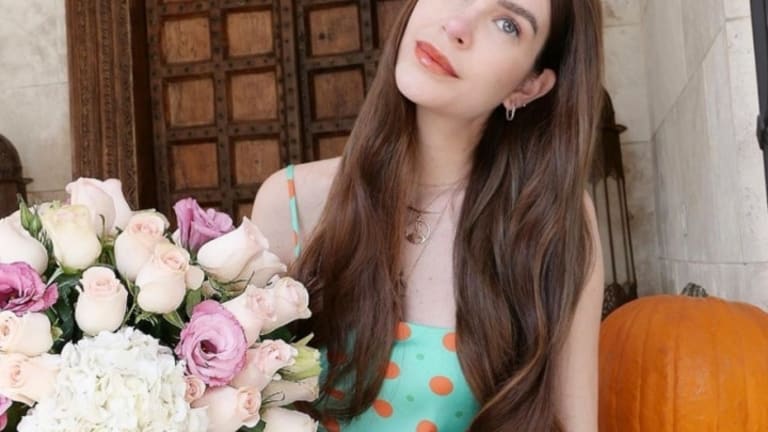 Meet Isa Jaime, the Latin American Socialite Who Is Conquering Social Media
Many follow Isa to get a closer look at her fairytale lifestyle – as the great granddaughter of the illustrious businessman Jacques Antoine Clariond
Many have called her "the Latin Paris Hilton"due to her uncompromisingly glamorous style, striking beauty and entrepreneurial nature; But Isa Jaime is much more than meets the eye. Her magnetic personality has drawn tremendous attention from the media and her fans and followers.
Many follow Isa to get a closer look at her fairytale lifestyle – as the great granddaughter of the illustrious businessman Jacques Antoine Clariond it should come as no surprise that the young fashion icon is also an acclaimed entrepreneur.
Jaime – who was born in Mexico and also has a French lineage – is known as one of the youngest CEOs in all of Latin America – her precious time studying at the prestigious L'Institut Marangoni in Paris certainly served as a huge stepping stone for her, it provided her with a deeper understanding of the industry and leading fashion trends. Her passion, natural eye and knowledge of the industry have made her an unstoppable force of nature.
Her natural charisma and carefree personality, coupled with her undeniable beauty and an innate understanding of the underlying consumer trends that steer the fashion industry in modern times have served as effective tools as the twenty-something beauty goddess continues her expansion into key international markets.
Isa's brands – Radstate apparel and J´aime beauty – have experienced a seemingly unstoppable growth curve in the past few months, alongside the centerfold´s official Instagram® profile, which provides dedicated followers with updates from Isa herself on a regular basis.
As every industry continues to experience major disruption powered by the widespread geopolitical upheaval derived from the ongoing COVID-19 pandemic, young and successful entrepreneurs like Ms. Jaime seize the opportunity to consolidate their personal brand, at a time where global audiences are seeking new role models.
And while many around the world focus on Isa Jaime´s public persona, her dreamy partner Alejandro and the dazzling outfits and accessories that are a permanent fixture within her digital ecosystem, others see her as a source of inspiration, following her footsteps in the hopes of becoming part of a new generation of business-minded fashionistas.
Britta Hedlund