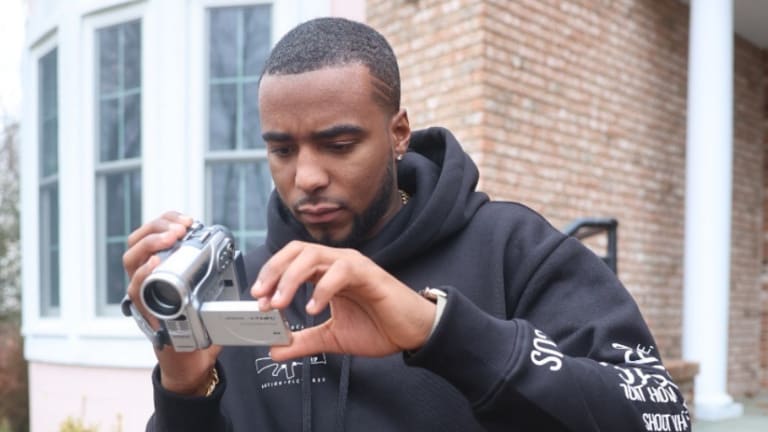 Ishell Vaughan - The Pacesetter Director
One look at Ishell's YouTube channel shows just how powerfully he has managed to transform that fear to realize his potential.
Director, filmmaker, and Cinematographer Ishell Vaughan knew that success wouldn't come easy. Burdened by college debt and struggling to keep his 9-5, Ishell knew he was destined for greatness despite the appearance of his situation. Videography and photography were always an interest and hobby for Ishell as he found joy in creating short videos for friends and family. However, it wasn't until his good friend offered to pay him to shoot a baby shower, that Ishell realized he just might be able to make a living through his passion for filmmaking.
Fast forward to this day, with over 1 million views and counting on YouTube, Ishell Vaughan has now become an experienced director, cinematographer, owner of Ishell Vaughan films, and one-third of the founding members of Secret Society Motion Pictures. Read on to learn about how Ishell has embraced his own style and transformed early fears into a speedy succession of successes.
"Fear is a natural and normal response to the challenges we face in life; it's how you use fear that matters the most. I use fear as an internal compass that challenges me to push the needle of my potential. Whenever I confront something that I fear, I try to get to the root of that emotional response. I aim to learn everything about my fears, facing them and making a conscious effort to remove their power over me bit by bit. Reframing fear allows me to transform those emotions into stepping stones that will allow me to climb to the peak of my purpose."
One look at Ishell's YouTube channel shows just how powerfully he has managed to transform that fear to realize his potential. His director's reel demonstrates his ability to handle everything from commercial shoots to chase scenes with meticulous attention to detail and clarity par-none. Ishell Vaughan is not only a music video director but an editor as well. His multifaceted visual expertise molds the future of Hip Hop. Understanding the recipe for content creation and its everyday inspiration, Ishell takes it a step further, granting artists access to his wealth of knowledge and creative proficiency. This level of skill has made Ishell a well sought-after director throughout the hip-hop community.
Talents like Ishell Vaughan are what the hip-hop music industry needs for its progression. His directorial style bridges the gap between rappers and fans, driving one of the largest industries in the world to the pinnacle of recognition. Through his media and entertainment company, Ishell Vaughan Films, he continues to dedicate his expertise to excelling rapper's careers to new heights.
Only through hard work and a focused vision has Ishell so successfully carved out his own niche in the overcrowded entertainment space, gaining the praise and respect of critics. Now he hopes to mentor a new generation of creatives, passing down his accrued wisdom and street smarts from working in the entertainment industry.
Stay up to date with Ishell:
https://www.instagram.com/ishell.raw/?hl=en
https://www.facebook.com/ishellvaughan