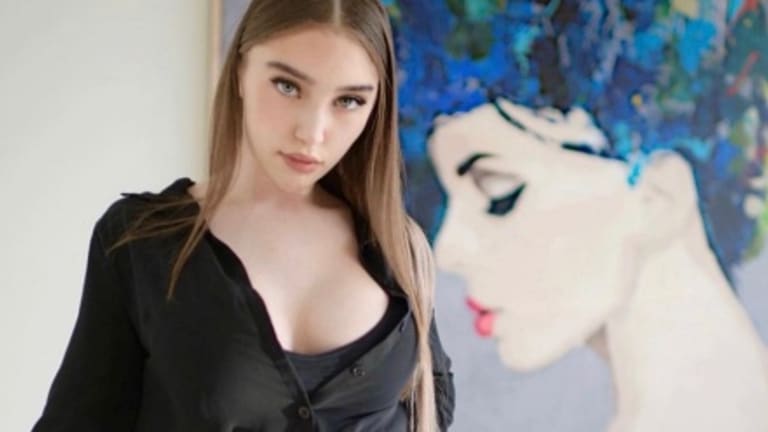 Jane Lucier Shares Her Secrets to Scaling a Business
The young entertainer has flourished in her entrepreneurial endeavors and shares some valuable advice for aspiring entrepreneurs
Esteemed influencer and serial entrepreneur Jane Lucier has made a huge name for herself in the world of adult entertainment. While her industry is taboo to many people, she has capitalized on her passions and continues to run her own business despite the stigma often placed on her and her chosen career field. So how did she get to where she is now?
According to Jane, being consistent is the key to scaling any business in any given industry. To her, there is no shortcut for self-made success. "Find something you are passionate about, and do it. Again, and again," she says. "Become better at it, deliver quality, get exposure, stay competitive, educate yourself, analyze the market, see what is working or not, and do it your own way. Stand out, invest in yourself, and repeat," the young star expressed.
The young entertainer has flourished in her entrepreneurial endeavors and shares some valuable advice for aspiring entrepreneurs
For many years, Jane had the same daily routine. She would wake up very early, have breakfast while listening to positive affirmations, then exercise. She would then shower, get ready for her day, and begin her work. At the end of every week, Jane would deposit all of her earnings made into a savings account. She always made it a point to live under what she could afford, limiting her expenses and maximizing her saved income. She would then invest as much as she could into various opportunities, keeping just enough for her basic needs. Jane has also built her credit score to an exceptional level. "Make more, spend less, invest the rest. At the end of the day, it's all about your financial habits," she advises.
In addition to personal finances and habits, Jane believes building a supportive and highly skilled team is also a key component to running a successful business. One of Jane's favorite quotes is "Alone we go faster, together we go farther." Jane is a very independent person, and she is always looking to be able to do things herself. For her, delegating tasks was stepping out of her comfort zone. She desired to build a team that would be as detail-oriented as she is. As her success kept growing, she realized that as much as she optimized her activities, there was only so much she could do in 24 hours. At one point, she couldn't offer the same quality of service when dealing with a plethora of clients. This is when she realized that she needed to learn how to delegate and have some extra help for the tasks she no longer had bandwidth for.
Jane constantly searches for individuals that will be as driven as she is, that share the company's values, and that are going to do the work that is needed. She loves to surround herself with people that have different backgrounds and experiences so that she can learn from them. As a leader, she tries to make sure that her team is happy and that they receive the recognition they deserve. All in all, Jane is extremely grateful for the people she has by her side today.
It's clear that Jane's approach to building out her business worked almost seamlessly. With a massive following that continues to grow, several businesses and investment endeavors, and the strength it takes to build oneself from the ground up, we're sure to see more from Jane and her team in the near future.
We encourage readers to keep up with Jane Lucier on her Instagram and website.