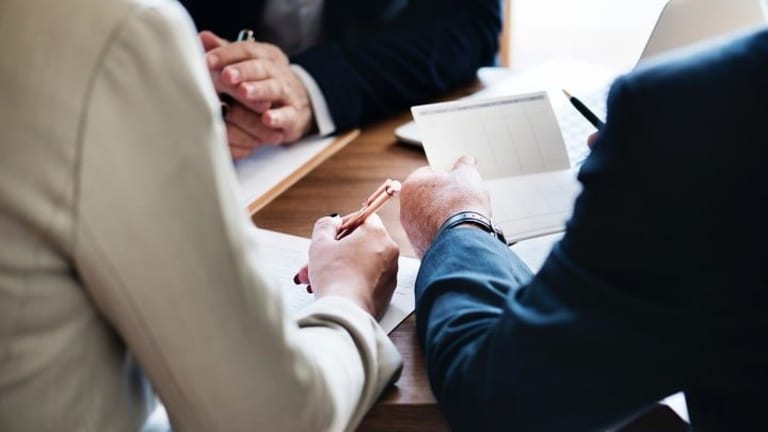 Jean Danhong Chen on the Positive Impacts Chain Migration Has on the United States
Chain migration is a phrase used by President Trump that essentially refers to all family-based immigration in the United States
Immigration has always been a hot button topic in the United States and even more so since the COVID-19 outbreak began, which has drastically changed immigration measures in the United States. In the last month alone, visa applications have been suspended and most categories of immigration (including family-based immigration) have been banned for a minimum of 60 days. While the world is going through a health crisis, these are very significant changes to make.
Jean Danhong Chen is based in San Jose, California, and is an expert in immigration law. She is the founder of The Law Offices of Jean D. Chen, which specializes exclusively in the area of U.S. immigration and naturalization law. Their attorneys are licensed across the country and their team is international, with attorneys from both the United States and China. Since it was established, the firm has dedicated themselves to providing quality employment and family-based immigration services to corporate and individual clients throughout the United States.
As members of the American Immigration Lawyers Association (AILA) for over 17 years, their comprehensive knowledge of immigration law and quick response time to their clients has earned them the confidence of numerous companies and individuals throughout the country. As a testimony to their success, they have had over 10,000 visa and green card case approvals across all 50 U.S. states. They have also represented numerous individual clients for a wide variety of applications such as H-1B, TN, E-1/E-2, L-1A/L-1B, including F-1/J-1 student visas. Thus, Jean Danhong Chen has a great understanding for U.S. immigration and knows the importance of chain, or family-based migration. She provides insights into the ways that such immigration positively impacts the United States.
What Is Chain Migration?
Chain migration is a phrase used by President Trump that essentially refers to all family-based immigration in the United States
Before we delve into the positive impacts that chain migration has on the United States, we must first clarify the term "chain migration." Chain migration is a phrase used by President Trump that essentially refers to all family-based immigration in the United States (one of the most common legal forms of U.S. immigration, we might add). For example, according to Trump, a U.S. citizen sponsoring their mother or sister who lives in China to emigrate to the United States, is an example of chain migration. Between 60 and 70 percent of immigration to the United States happens this way, shares Jean Danhong Chen.
Economic and Social Impacts
The United States has always prided itself on being a melting pot of cultures. While there are some politicians that claim this is hurting America, this couldn't be further from the truth. Jean Danhong Chen asserts that immigrants from countries all over the world, such as China, have nothing but positive economic and social impacts on the U.S.
People from other countries have historically served as powerful integrating institutions, teaching those around them about their own culture and expanding the knowledge and tolerance that Americans have for foreign cultures.
In addition, immigrants often provide opportunities and resources for their communities, in the form of employment among other things. For example, Abe Kwok is a Chinese immigrant who came to the U.S. through family-based immigration, or "chain migration." By the time he arrived, he had several family members scattered across the United States, all of which were providing opportunities or necessary services. His uncle operated two Farmer's Market grocery stores in Tucson, his aunt ran a Chinese Village restaurant, and his own parents also ran a Chinese restaurant.
Thus, the adults who had emigrated were all providing jobs within the community, while the children were respectful and ran into no trouble with the law. Further, no family member was receiving government subsidies and all of them considered themselves to be American. This is representative of the most common type of immigration story.
The Bottom Line, According to Jean Danhong Chen
Family-based immigration provides a lot of benefits. Aside from business development, community improvement, and diversity, family-based immigration is vital to providing social and economic support to newcomers. Families are able to adapt to American culture more easily than those who arrive alone and are more quickly able to establish businesses, thus boosting the country's economy, notes Jean Danhong Chen.