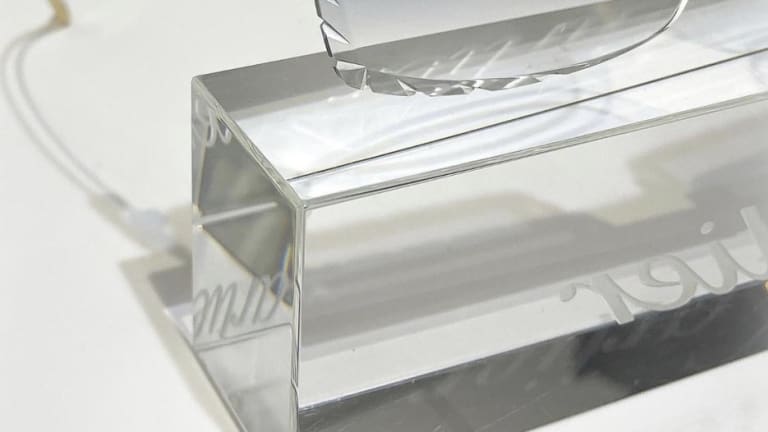 Jewelz for the Face by the Cartier Doctor
Born into a family of artists and teachers, Danny puts his talents to the extreme with his work on bespoke diamond Cartier glasses
New York City, NY / February 2022—Accessories and jewelry are forms of luxurious expression that could never go wrong. They are powerful vehicles of style and elicit a sense of confidence in those who wear them. Danny Aranbayev knows this fact all too well, to the point of earning himself the elite moniker "The Cartier Doctor." Born into a family of artists and teachers, Danny puts his talents to the extreme with his work on bespoke diamond Cartier glasses, treating them as works of art that adorn his beloved clients.
Danny Aranbayev has been in the business for the past few years, earning himself a reputation among elite circles and critics who have attributed his work to pure creativity and ingenuity. Danny got his first glimpse of the jewelry industry from his cousin, Joe Aranbayev, who is a well-known jeweler. Danny experimented with diamonds and gemstones from all over the world, honing his craft and solidifying his passion for his work.
Eventually, he founded Jewelz For The Face based on the belief that every man and woman deserves personalized glasses for glamorous occasions. His company offers a variety of services catered towards fashionable men and women. This includes custom design, repairs, and expert appraisals. Through it all, Danny has been able to use the concept of his eyewear to explore other possibilities in art and visual beauty.
Since he started the company, he has grown into a full-fledged artist who creates many iced-out glasses for celebrities and other elite clients. The esteemed jeweler prides himself on being a perfectionist, which is one of the reasons why he believes that he has been able to get so much success with his jewelry line.
Suffice to say, Danny Aranbayev makes glasses as a necessity, not just a fashion statement. He wanted to solve an actual problem that many people all over the world seemed to face. Danny created glasses to make them something that people need, not just something that people wear to look cool or fashionable. Instead of making glasses into a luxury item like other designers, Danny makes them affordable so more people can have access to them.
Danny Aranbayev is also known for helping people sell their own jewelry through consignments or trade-ins. His company continues to grow to this very day, and his outstanding reputation has allowed him to be featured on many TV shows and various fashion shows all around the globe.
Due to the high demand for his works, Danny Aranbayev established a new office in New York's Diamond District. Eventually, he applied many of his successful business strategies and creative techniques to establish Jewelz For The Face, an extension of his company's successful business model and artistic craft. In the near future, Danny plans to continue expanding offices all across the United States so that he can provide even better service for people looking for assistance with growing their businesses.
Apart from all his work on the business side of things, Danny Aranbayev is also well known for his philanthropy and charity work. He firmly believes that giving back is one way to sustain the world, which is why he has dedicated his craft towards this positive purpose.
Company Name: Jewelz For The Face
Email: aranbayevdaniel@gmail.com
Phone: +1 (646) 245-5702
Website: https://www.avianneandco.com/