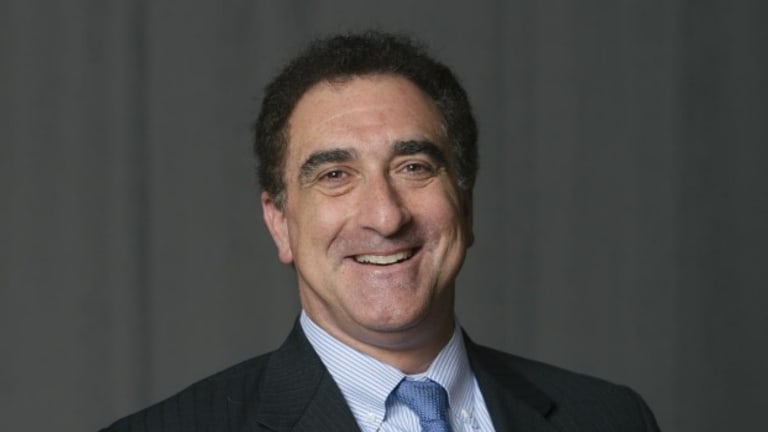 Inflation Is Blowing Up Retirement Plans
Jim Tucker, CFP®, Shares What To Do to Avoid Catastrophe
Rising inflation is creating havoc with retirement planning. Two groups that are particularly vulnerable to rising inflation are recent retirees and those preparing to leave the workforce in the next 2-3 years. This is because many retirement forecasts were developed with unrealistically low inflation assumptions. As inflation rises, individuals whose retirement plans assume a 2-3% inflation rate for the length of their retirement are at risk of running out of money in retirement.
Jim Tucker is a CERTIFIED FINANCIAL PLANNING™ professional who helps individuals and families navigate their financial life journey. As a CFP® Tucker guides his clients on how to maximize their wealth and secure a stable future in retirement. As he explains, many people over the past several years have been creating retirement plans based on optimistic inflation projections. With inflation now dramatically on the rise, using this unrealistic inflation data can leave retirees in a terrible financial quandary – running out of funds before their retirement has ended.
"What happened over the past 10-15 years is that retirement planning software often recommended inflation assumptions in the 2-3% range," Tucker says. "I came of age in the 1970s and saw double-digit inflation, so I have always been more comfortable using a 4% or 4.25% inflation rate."
For his clients who planned their retirement based on a higher inflation rate, they are now positioned to navigate rising costs and inflation rates – even if it extends for years. For those who developed retirement plans with an inflation rate under 4%, Tucker urges them to recalculate their retirement plan with a higher inflation rate.
"If recent retirees, or soon to retire workers, focus on the inflation assumption in their retirement plans for the first time and see a 2-3% inflation rate for the life of their plan, they should absolutely ask to have their plan redone," Tucker says. "It will not be a comfortable revelation. Inflation has such a significant impact on retirement forecasting. When you increase this assumption one percentage point, it changes the dynamics of retirement spending and real returns on investment savings. Necessarily, this factors into the probability of running out of money in retirement."
Still, avoiding this update can be catastrophic. As Tucker explains, soon-to-be retired workers and recent retirees who do not revisit their retirement planning will find the economic reality of the early years of their retirement difficult to overcome.
"It is hard to imagine that the size of government spending over the past 10 years will only create a temporary inflation increase," Tucker says. "I don't expect us to remain in the 7-9% range. But for an average assumption over a 20 to 25-year retirement, I am much more comfortable planning with a 4% to 4.25% inflation rate."
For people who are considering reevaluating their retirement forecasts, Tucker recommends working with a qualified advisor – and if you do it yourself, to adjust the recommended inflation rate to reflect current trends. By taking a more conservative approach to retirement planning, new retirees can effectively navigate the rise in inflation and everyday expenses.
"When I work with clients, we want to assign a probability of success – success meaning that you don't run out of money," Tucker says. "We put a plan together that looks at the client's savings, their Social Security, their spending objectives, and other goals, and create a forecast that has an 80-85% probability of success at the start of their retirement."
With a low inflation assumption, this probability range is easier to achieve. Stated another way, a low inflation rate permits higher spending or lower retirement savings to achieve one's retirement goals. It gives a false sense of security.
For this reason, an increase in the Inflation assumption will blow up many retirement forecasts. However, by recreating retirement plans with more accurate data, retirees will be able to adjust their goals to return to that probability of success.
Jim Tucker, CFP®, CRPS® is a financial advisor located at 3100 Tower Blvd, Suite 117, Durham, NC 27707. He offers securities and advisory services as a Registered Representative and Investment Adviser Representative of Commonwealth Financial Network®, Member FINRA/SIPC, a Registered Investment Adviser. Jim can be reached at 919-381-5780 or at jim.tucker@tuckerbria.com. To learn more about Tucker Bria Wealth Strategies, visit www.tuckerbria.com.