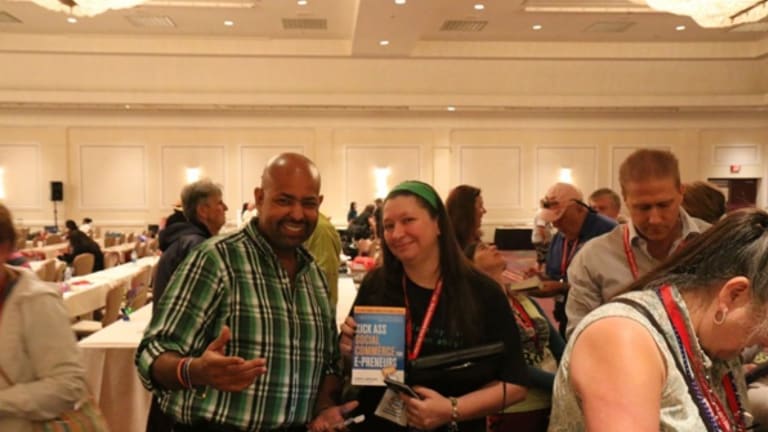 Small Business Expert John Lawson Shares How E-Commerce Will Evolve Post Pandemic
With shoppers being unable to leave their houses for months, advertising has moved from out-of-home to social media platforms.
Our world is slowly pivoting away from the management of the COVID-19 crisis and onto the slow recovery and the long-anticipated reopening of the world economies. As this happens, it has become more and more evident that the lockdown has caused an impact that is long-lasting and profound on the system that was in place for consumers' shopping and even the selling process of the retailers.

The customer path, which included their engagement with a certain brand, during the order process has tremendously changed. The emerging trends in the world have been adopted by retailers speedily, to be able to meet their customers' current situation, which is currently more online and less in-store visits.
With shoppers being unable to leave their houses for months, advertising has moved from out-of-home to social media platforms.
The changes in question offer retailers significant opportunities to adapt to the new behaviors exhibited by consumers. They also enable retailers who have already set up a system that promotes and emphasizes convenience through e-commerce to prosper. Post pandemic, the following would be points worth noting concerning E-commerce.
Social media being the primary source of engagement
Consumers can interact with various brands in different places. The pandemic has resulted in a shake-up in terms of the mode, as well as the place consumers now, now get information. With shoppers being unable to leave their houses for months, advertising has moved from out-of-home to social media platforms.

Engagement, as well as sales, are increased by:
Employing influencers
Creating loyal brand advocates
Facilitating communities
Interacting through online surveys
Conducting "live try-ons/demos" for different products.
Studies show that almost 90 percent of the population are likely to buy products from a brand which they already follow on social media.
A notable advantage of making use of social media as a business engagement tool is the fact that it enables brands to reach consumers from any part of the world at any given time.

With a single tap, a consumer from Zimbabwe can find a retailer in any country and continent and transact on the spot. There is a lot to learn from eCommerce Expert John Lawson's journey of how he used social media as his main source of marketing and made it work for selling his bandannas and shoelaces.
2. Consumers still favoring online shopping
As of now, there are plenty of stores that have been reopened all over the world. However, it has been noted that many consumers still prefer the convenience as well as the safety that online shopping gives.
There is a 41.32 percent increase in 2020 in the number of online shoppers in the U.S as this early 2021 poll shows.
With the increased demand for online shopping, retailers must be able to offer their customers an online experience regardless of the customer's location.
This should be done with convenience, safety as well as seamless transaction. Creating a localized experience for customers when they are online, shopping from wherever they may be, is very important today.
3. Retailers are getting success from new fulfillment options
Pre-pandemic, the whole idea of click-and-collect together with other forms of fulfillment were not widespread, let alone even acknowledged. However, the shutdown of many retail in-store operations along with safety concerns, led to adaptation and acceleration of the trend by consumers.
Even the consumers who had previously never done online shopping began to assimilate quickly. In-store pick up together with curbside pickup has given consumers immediate delivery, and the convenience attributed to online shopping.
In terms of immediacy which is essential for customers, be it online or at the curb, a high level of logistics is required. Delivery, as well as returns, can be sped up through strategically using fulfillment centers and local distribution.
In conclusion, E-commerce continues and will continue to be a big part of the business world. The only question is whether your business is well-equipped for 2021 and beyond at this point.