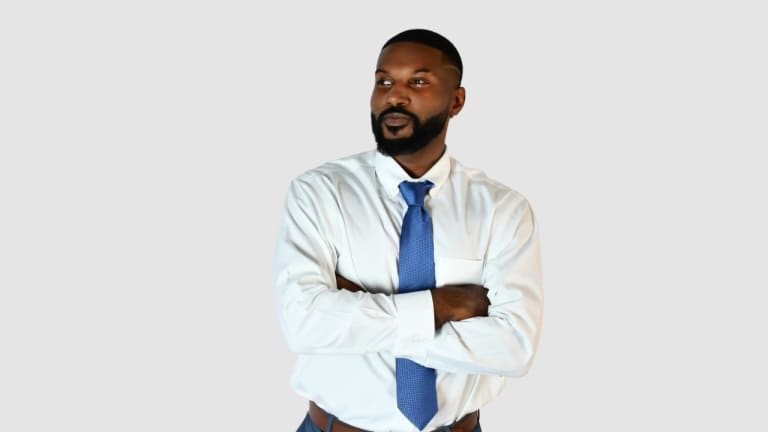 Here's How Joseph Griffin Grew His Reputation for Being a Real Estate Expert
Joseph Griffin, also known as Tax Deed Wolf, is one of those exceptional real estate experts who has developed a cutting-edge method for real estate investors to help them make more money with less money.
The real estate industry is just like any other. It has a plethora of undiscovered knowledge and ideas that we have yet to discover. As a consequence, professionals continue to emerge with new ideas and procedures, increasing the profitability of their investors. Joseph Griffin, also known as Tax Deed Wolf, is one of those exceptional real estate experts who has developed a cutting-edge method for real estate investors to help them make more money with less money.
Before entering this real estate sector, Joseph Griffin was an Army vet with a nursing degree. Within this work life span, he accumulated 11 years of effective experience as well as two deployments. After a while, he wanted to help people with their riches, since it is everyone's primary priority. According to Joseph Griffin, real estate is the best field for this purpose since it may help restore an individual's credit. He wanted to do something beneficial for people who wanted to get involved in real estate but couldn't because of a lack of funds, so he did.
Joseph Griffin debunks the myth that property investing is just for the wealthy. When he acquired a significant number of properties at low prices in a short period of time, Joseph Griffin gained a legendary name among real estate professionals. Joseph Griffin began by purchasing three homes in 30 days for $5,000 on a $3,000 budget, then exchanging them for $10,000 the following month. His efforts as a rookie earned him respect in the profession. Since then, he's been known as the Tax Deed Wolf.
Although the state is attempting to recoup property taxes, Joseph Griffin's expertise in the scenario has aided him in locating properties that will be merchandised at a low cost after obtaining the tax deed. Tax Deed Wolf, despite the passage of time, remains unequaled in his field due to his outstanding approach to tax deeds.
Joseph applied his fundamental investing concepts to assist other ambitious individuals in entering the market, developing their investments, and achieving their objectives. Joseph established the Tax Deed Wolf Academy expressly to demonstrate how it works. Tax Deed Wolf Academy educates and trains this idea so that you don't need a lot of money to start investing in real estate. A decent property may be purchased for less than $5,000.
Joseph Griffin and his skilled staff at the organization train their clients on how to profit from the market in order to make a steady income. The company assists its consumers in obtaining a home on a limited budget through its excellent programs.
Deed of Trust Wolf Academy consults on how to purchase real estate at tax deed auctions. A tax deed is a legal contract in which control is transferred from one person to another. Under these circumstances, the land might be sold to pay back past-due taxes. The buyer acquires the property when it is sold. Deep sales, as they are colloquially called, are staged at auctions on a regular basis. Tax deed sales are negotiated and bargained for less than the total amount owing in taxes plus interest incurred. Tax Deed Wolf Academy is a real estate business that uses Joseph Griffin's economical and inventive investing strategies to free you from such constraints. Each Investor Pro Bundle purchaser will receive one-on-one counseling. Training for all levels of experience, including novices, seasoned investors, and brokers.
Closing
In the United States, the requirements for owning property are rather stringent. The details can be checked on Daily Reuters. Real estate investors have received a wonderful gift from Joseph Griffin, nicknamed "Tax Deed Wolf. He demonstrated to the world that if one has the right intentions, one's dreams may come true. Joseph Griffin spent his whole life believing in "serving before self," and as a result, he was able to achieve his goals. The tax deed innovation concept has worked wonders for hundreds of clients. He saw that low-cost investments and his sophisticated techniques would assist others in entering the market, increasing their wealth, and achieving their goals. To help people comprehend it, Joseph Griffin created a book called "Tax Deed Investing."