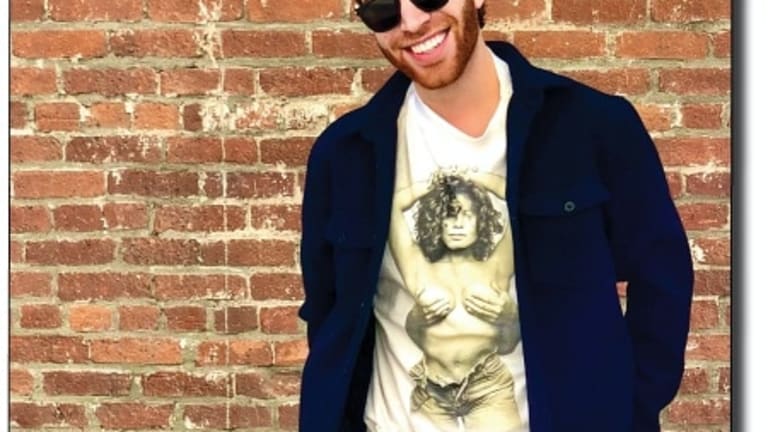 LGBTQ influencer Josh Helfgott responds to JK Rowling's anti-trans tweets
LGBTQ influencer Josh Helfgott knew that he had to speak out about this hatred.
Trans lives matter, and trans women are women. This is an important thing to remember recently, as Harry Potter author J.K. Rowling made several transphobic tweets, followed by a long blog post defending her views. LGBTQ influencer and TikTok star Josh Helfgott has been listening to her hateful message and is taking a stand against it.
On June 6th, 2020, J.K. Rowling tweeted, "If sex isn't real, there's no same-sex attraction. If sex isn't real, the lived reality of women globally is erased. I know and love trans people, but erasing the concept of sex removes the ability of many to meaningfully discuss their lives. It isn't hateful to speak the truth." This is just one of several tweets that Rowling made during the days following, including an incredibly long blog post full of transphobic rhetoric.
LGBTQ influencer Josh Helfgott knew that he had to speak out about this hatred.
LGBTQ influencer Josh Helfgott knew that he had to speak out about this hatred. "The blog post just contained so many points that could easily be refuted," Helfgott said. "She said that cis women are in danger from trans women in bathrooms. But countless countries have let people choose the gender they want on their license for years and there hasn't been an uptick in violence in women's restrooms."
Helfgott has a primarily younger audience on TikTok, where he is very active and has had many videos go viral. On the platform, he currently has over 460k followers and 23 million likes, many of them from LGBTQ youth and teenagers.
"It breaks my heart that young trans people are hearing these things from an author they used to love," Josh said. "Harry Potter has been so influential for many people, including trans people. To watch her invalidate trans people, over the course of multiple days, was horrifying and heartbreaking."
"I'm not transgender but I am gay," Helfgott said. "I will never understand the daily struggles the trans community has to endure, but I know what it's like to be terrified that the world won't love you for who you are. Everything I do online is to help my 13-year-old self. I desperately needed someone to teach me that being LGBTQ is not weird or strange, but incredibly normal. Some of the most influential people in history, those we learn about in school, were LGBTQ. If I knew that, I would have felt a little less alone and more validated."
Josh knows that trans rights are more than just validation. They're a matter of keeping trans people safe. In 2019, 26 trans and gender non-conforming people were killed. And since the end of March, seven trans and nonbinary people have been violently killed, simply because of who they are.
Despite all of the pain Rowling has caused the trans community, Josh Helfgott sees some hope on the horizon. "So many people have spoken out against J.K. Rowling since she started posting these horrifying messages," he said. "Many people have promised not to buy her books or support her financially. But mostly, this shines a light on the challenges trans people face every day even by just going to the bathroom. Most media outlets are incorporating trans education into their reporting, and some are interviewing trans people, so millions are learning about what being trans is and just how common it is. Without representation, nobody will understand that there are real, loving human beings behind these labels."
Although there's a long journey ahead to secure equal rights for the trans community, it's important to have activists and influencers like Josh Helfgott on the right side of history.
Sources: