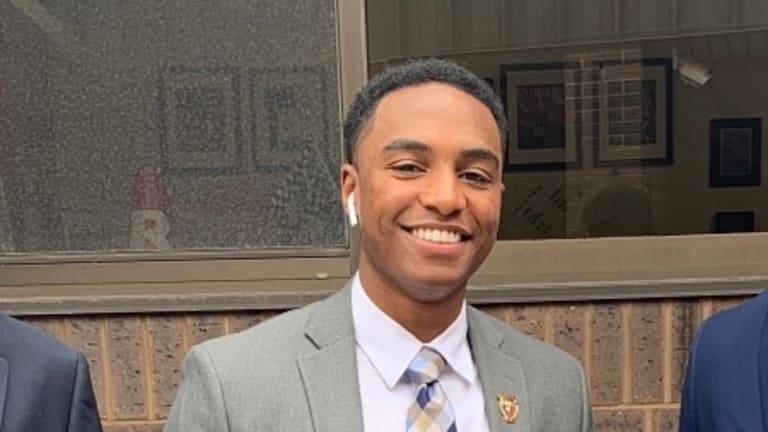 Justice Jubilee, Founder of Viral Basketball Clothing Brand, Bucket Culture
Justice Jubilee's brand has seen a rapid rise in popularity and recognition within the basketball community
So many youngsters debut in the field of business with the aim to not only become successful but also to offer their unique discoveries and innovations into their respective fields and be remembered as trendsetters in business. It is so important to keep evolving as an entrepreneur and as an individual to try and keep up with the game and learn many things in the process. Many youngsters have got into the field with their unique ideas and concepts and have been moving forward gradually with their determination and perseverance. One such young entrepreneur who has created a name in the e-commerce clothing line sector is Justice Jubilee.
Born on April 1, 1999 sports and business always attracted them and this led him to become a businessman at an early age. At just 21 years, Justice Jubilee is the founder of "Bucket Culture", which is a growing e-commerce clothing brand that is themed around basketball. He studied from Rutgers University and before entering his freshman year, in 2017, he initiated Bucket Culture. This brand has seen a great sign of growth in the basketball community. Since he played basketball for many years and had an inclination towards starting something of his own, he created his e-commerce clothing brand.
Justice Jubilee's brand has seen a rapid rise in popularity and recognition within the basketball community
This brand has been created for many basketball players and enthusiasts who prefer merchandise that resonates with their love for the sport and the basketball culture. Focusing more on basketball, Justice Jubilee created innovative designs that could offer the best of products revolving around the basketball niche. Currently, Justice Jubilee is a full-time student of computer engineering and has simultaneously grown his brand juggling with many different aspects of life.
Within a short time, Bucket Culture gained great momentum and popularity and this made Justice Jubilee broaden the product portfolio, working on improving the customer experiences and focusing on its expansion and growth overall. Justice Jubilee is now making efforts to be a mentor and coach to other aspiring young entrepreneurs, motivating them to grow and develop their brands.
Bucket Culture is today one of the fastest-growing and the most renowned basketball apparel brand of the US that swear to offer the best quality and trendy clothing catering to all the basketball fans and 'bucket-getters' of all ages. Its apparel speaks about the various creative designs and basketball lingo and sayings. Focusing on the idea of "wear your culture", it wishes to represent the community of basketball with their creative touch in apparel designs, offering a high level of comfort as well, built for culture. They are driven by the mission to create an outlet for expression for the basketball community.
Bucket Culture has so far worked with many renowned basketball players and influencers like Zaire Wade (D-Wayne Wade's son), Mearah O'Neal (Shaq O'Neal's daughter), and even Liangelo Ball (Lonzo and Lamelo Ball's brother), which has helped in making it a household name in the basketball community and has even earned its name widely on social media by going viral with their designs. They are also ahead in participating in fundraisers and events. What makes Justice Jubilee's Bucket Culture, unique from others in the industry, is their clever designs with using basketball jargons, typature, lingo, etc.
The basketball apparel brand is more than a movement within the community of basketball and it is truly a culture that would keep developing and growing and making its name synonymous to success.
Sponsored