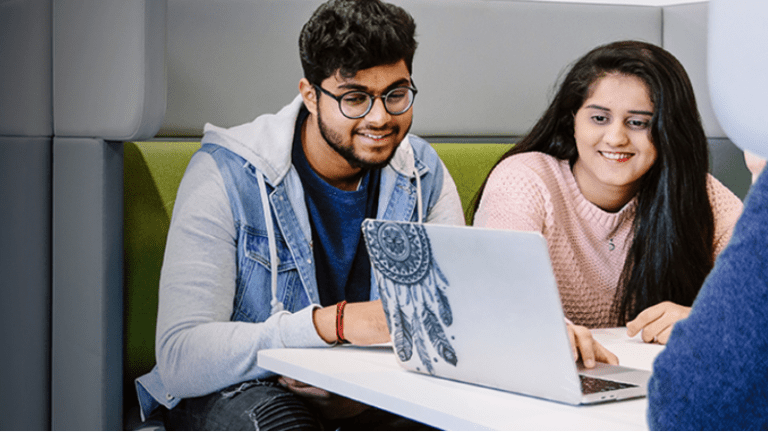 Kaplan Programs Help Students Worldwide Achieve Their Education and Career Goals.
Kaplan, Inc. is a global educational services provider with a wide range of programs and services for students, schools, and businesses.
Whether passing a test, getting into your dream school, or earning certification in your selected field, achieving academic and career goals can set you on a path to success. Kaplan offers a broad range of programs to help individuals advance in an ever-changing world.
Kaplan was founded in 1938 by Stanley Kaplan, a Brooklyn-born, first-generation college student who tutored students to help them pass the New York State Regents exam. When anti-Semitic admissions policies crushed his dreams of becoming a doctor, he turned to tutoring full time. Stanley contemplated standardized tests as a way for students to demonstrate their potential, regardless of their background. From that time onwards, he dedicated his life to helping students achieve their educational goals. This commitment to educational access and advancement for all remains a core value of Kaplan today.
Today, Kaplan, Inc. is a global educational services provider with a wide range of programs and services for students, schools, and businesses. It operates in 27 countries through 200+ locations worldwide. Kaplan has built on its educational access and advancement roots to become a partner to over 4,000 educational institutions and 12,000 employees worldwide.
Products & Services
Kaplan provides services in three areas:
Helping individuals advance their education and careers
Assisting universities in attracting and supporting students
Helping businesses recruit, develop, and advance employees
For Students & Professionals
Kaplan offers the following programs:
Test Preparation: Kaplan provides preparation for admissions tests, including the SAT, ACT, GMAT, LSAT, MCAT, and many others. It also includes licensure exam prep for professionals in nursing, medical, insurance, real estate, architecture, engineering, finance, accounting, wealth management, law, I.T., and other types of professional development.
Immersive Language Training: Kaplan provides English, French, German, and Spanish language training programs through an international student exchange program.
Higher Education Degree Programs: through Kaplan Open Learning - University of Essex (U.K.) and University of Liverpool (U.K.); Dublin Business School (Ireland); Kaplan Business School (Australia); Kaplan Higher Education Academy (Singapore).
Pathway & Online Degree Programs: Over 40+ U.K., U.S., and Australian universities work with Kaplan through on-campus/in-country degree programs
For Schools & Universities
A multi-purpose strategic partner to more than 50 universities worldwide, Kaplan uses its expertise and global reach to provide:
International student recruitment services
Online enablement services to help universities deliver online learning environments
Pathways programs allow international students who want to study in English-speaking countries to take English language courses that will count as credits toward their undergraduate degree.
Career-oriented degrees and non-degree programs prepare students for careers. Project-based boot camps provide intensive training in particular skillsets. Credentials enable students to demonstrate their proficiency in specific areas
University-sponsored, scalable pre-college online Prelum™immersion courses for high school students
Credegree™️ offers bachelor's degrees with industry-recognized credentials
Career Core helps institutions expand career services
Hosted campuses enable universities to establish teaching and residential sites globally quickly.
Student residences and teaching centers are designed, built, and managed by Kaplan Living.
For Businesses
A global learning partner to 4,000+ businesses, Kaplan delivers programs to improve employee performance, upskill their workforce, and make them more competitive. These include:
Professional certification for financial professionals and training to qualify for accreditation in securities, accounting, insurance, real estate, engineering, architecture, and other sectors
Education-as-benefit programs, including customized degree and certificate programs
Career and academic advisement support services for employees
AI-powered marketing compliance platform with real-time reporting and remediation capabilities
Apprenticeship programs, in collaboration with the U.K. government and other established employers
Global Presence
Kaplan is one of the largest providers of international higher and professional education services worldwide. Its language business supports students from 150 nationalities, delivering 16 different language learning programs. It operates 19 English language schools in the US, Canada, UK, and Ireland and delivers on and off-campus pathway programs with 24 universities in the U.S., U.K., Australia, and New Zealand. Kaplan International recruits up to 100,000 international students annually for the U.S., U.K., Australian university programs, transnational programs in Singapore and Hong Kong, and language training programs worldwide.