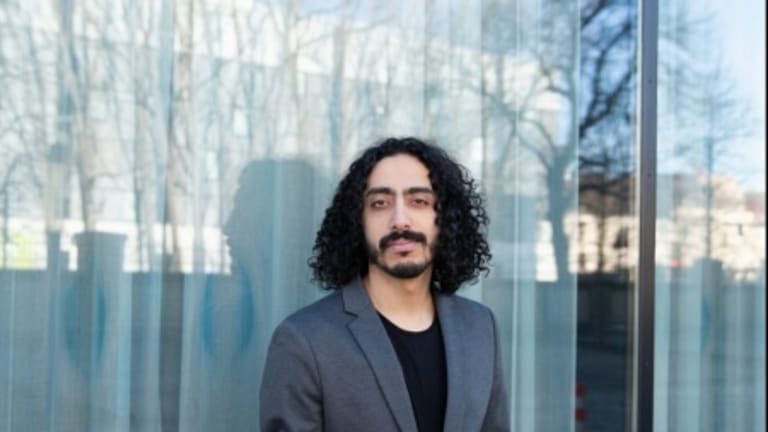 Mr. Karam Alhamad: A Journey of Passion and Selflessness
Mr. Karam is a Human Rights activist, petroleum engineering student & most importantly, a free-spirited artist.
To become successful & inspire people is hard work and requires commitment & constant efforts. Staying positive & motivated every day is not easy, but the one who makes it can also bring significant changes in one's life. And when you wish to inspire people in an entirely different manner and have to stay positive & motivated in a hostile environment, your goal becomes a challenge. Mr. Karam Alhamad, an Entrepreneur, researcher, published writer, and whatnot, has a dream in his eyes which is not less than a challenge. 
Bringing change in society is not less than a revolution, and when the efforts to bring change are selfless, then it becomes charity. To give money in charity is good, but to be a pure & charitable soul is far greater; Mr. Karam is one such soul. 
Reflection of Alhamad's Dynamic Personality 
Mr. Karam is a Human Rights activist, petroleum engineering student & most importantly, a free-spirited artist. He says, "My camera is my brush." After completing his bachelor's in economics, politics & social thought at Bard College, Berlin, Germany, he immediately applied for his Masters's & will be doing an MPP in global affairs at Yale University, USA. He started his career as a freelance photographer, editor & journalist. He became a spokesperson & organizer of Young Syrian lenses. As a member of the PM's office of the Syrian interim government, Turkey, he established a network with Syrian media offices & data collection centres. He is the founder & CEO of Ze.fi and also co-founded Phoenix.io, which is a blockchain strategy, advisory, solutions & investment collective. He also worked as a research associate, research coordinator, research specialist & research & analytics officer. 
Mr. Karam is a Human Rights activist, petroleum engineering student & most importantly, a free-spirited artist.
As a research coordinator, he led up to three senior-level research notables in the US Embassy to discuss stabilization efforts in Eastern Syria. Mr. Karam is now an Entrepreneur, International Development Professional & policy advocate with over eight years of experience in grants Development, Management, Research Monitoring & Evaluation with six years of experience working with USAID/ OTI, NEA/AC & DFID funded programs. He has extensive first-hand technical expertise in Syria, including in-depth knowledge and experience researching topics from armed group dynamics to civil society organizations, local government entities, and service provision. Alhamad was a lead researcher on Eastern Syria while developing and leading presentations on complex dynamics in Syria. He also established a broad network of activists, communities, organizations, media personnel, local council members. 
A new outlook on Technology 
Mr. Karam created the first Technical multilingual academy in Cryptocurrency and Blockchain. He is the CEO of Ze.fi, a blockchain-centric media, marketing, and education company in Berlin. He continued to work on unleashing decentralized finance's full potential. 
Some of the published writings of Mr. Karam are " My father is stuck between ISIS and Assad," "DeirEzzor: A legacy of marginalization & suffering," " ISIS may soon be defeated, but the terror continues in DeirEzzor," and many more. 
To have a passion, a dream is widespread but to keep following one's passion is not easy. The road which Mr. Karam chose doesn't seem easy to walk on, but with firm determination, he is going well, and he says one day he will make it possible. He says, "Decisions should be dedicated by what is right, not by what it might cost us to do what is right," and so he's leading in his current path.