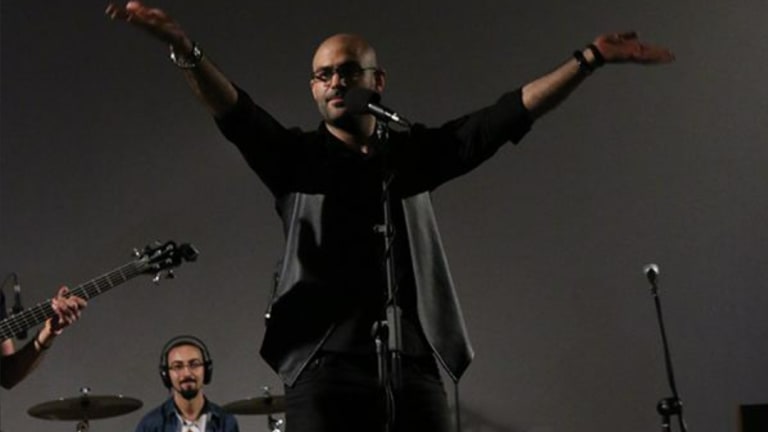 Getting to Know Kian Moghadam, a Famous Iranian Musician, and His Views on Sound Production
For singing and vocal training, Kian Moghaddam had great and famous instructors like Mohammad Nouri and Narieh Choulakian.
Kian was born on November 5, 1977, in a cultured and art-loving family in Tehran. When he was twelve, he demonstrated his excellent musical talent by playing the Setar, a traditional Iranian musical instrument, and astounded his teachers. Later on, he turned to playing guitar, and while he was completing his bachelor's degree, he also mastered playing guitar under the instructions of "Simon Ayvazian" and "Shahin Alavi." For singing and vocal training, Kian Moghaddam had great and famous instructors like "Mohammad Nouri" and "Narieh Choulakian," and he started to learn composition under the instructions of Mr. Fakhreddini at the same time. Since 2000, he has started his activities in the field of sound recording, mixing, and editing, and has added significant items to his resume in this regard. He also started making film music since 2010 and so far, several film music can be seen in his works, and these works can be seen on IMDB.
He has published one music album so far.
Album name: "Evenings in Memory of You" (2011)
A Coffee with Nirvana
Sorrow of Loneliness
You Left My Nights to the Rain
Waiting & Confused
Cry Is Always Perplexed
Set On Fire
Wake Up from My Dream
Midnight Painkillers
You Deserve Much More
Dizzy Me
I Am Thinking
Under the Breath of the Rain
The Acrid Smell of the Autumn Rain
Film Music
Fish Lake
Money Lover
The Deportees 3
The Thesis
Martian Women
(It should be noted that all these single tracks have been played on international music platforms such as Spotify, Apple Music, etc.)
In the following, we will fully examine a part of Kian Moghddam words regarding sound making and the process of producing a good sound. From time immemorial, it has been common among many people that a beautiful voice is inherited but now sound science has proven that good sound can be acquired. This means that by knowing the anatomy of the cell and the correct practice, you can achieve quality sound and most importantly, with sound science, you can use the vocal cords in a principled way so that you do not get injured.
Sound is not limited to a particular style! It doesn't matter if you are a traditional singer or a pop singer, you may even be a performer or a speaker. You will learn how to use your vocal organs properly to get the best output. When you learn the structure of the larynx and the correct breathing patterns, you can walk to produce the right sound with better vision.
Nutrition is very important for having a healthy voice. One of the destructive factors in sound is gastric reflux, which we talked about in a full article. In general, we mention some effective cases, but it is recommended. Any kind of smoke that passes through the vocal cords. It causes inflammation in the larynx, which in addition to causing disorders in the respiratory system.
An athlete when he starts his training professionally, will perform better day by day than in the past, and the further he goes, the more he realizes that he needs to gain more experience. He must always exercise so that his body is ready so that he does not fall. In fact, the process is the same in sound engineering, maybe after 2 years you will achieve good results. But you should keep in mind that if you leave the exercise, your voice will not be ready and will fall.
In this regard, having a good sound instructor can help you to be always ready in this direction.
By Digital Nod