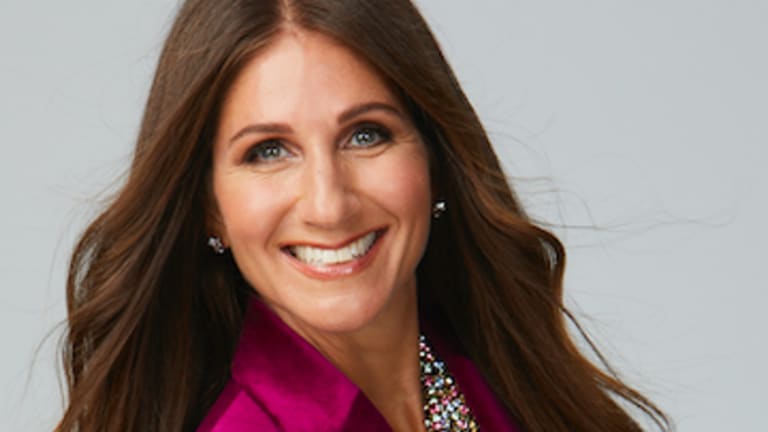 CEO Korie Minkus Blends Acumen And Wisdom In Self-Reflective Book On Female Entrepreneurship
"BE… From Passion and Purpose to Product and Prosperity" is a collaboration between Korie Minkus, Ashley Black, and Lisa Vrancken. Minkus, the CEO of Rock Your Product®, empowers entrepreneurs to shift their mindset to find new prosperous outcomes.
Delving into entrepreneurship is one of the most revealing things you can do. Setting out on your own accord challenges you to learn from, leverage, and rely on your unique strengths and weaknesses. Through the vulnerability of this adventure, entrepreneurs can identify and achieve growth through reflection, awareness, self-assessment, and critical thinking.
Korie Minkus, the CEO of Rock Your Product® - #1 Global Product Business Advisory & Growth Training Company, is a leading global brand strategist and product growth expert. As an internationally renowned speaker and author, Minkus has trained over one hundred thousand entrepreneurs globally, across 32 countries. She shares her experience from years of decoding the formula of success for entrepreneurship and guides on the business acumen necessary to achieve the desired results in your business journey. From her 30+ years as a thought-leader in the consumer products industry, Minkus lays it all out in her upcoming book that will guide female entrepreneurs through this discovery process.
BE… From Passion and Purpose to Product and Prosperity is the collaboration between Minkus, Ashley Black, and Lisa Vrancken that reflects this highly relevant time in our history, with over 252 million female entrepreneurs globally and more women today seeking a new engaged level of impact. Black, Minkus, and Vrancken, who have been featured on 'The Today Show,' 'CNBC's The Profit,' 'Extra,' and 'Forbes,' have teamed up together to share their knowledge with readers around the world to experience BE…
Not your ordinary business book, it's a hybrid of personal development, self-transformation, and a deep activation of the female entrepreneurial spirit - one that outlines the path from passion and purpose to product and prosperity. BE… will be available on June 28th.
The experience and insight of these three powerhouse entrepreneurs have been seamlessly blended together for the reader's enrichment: Ashley Black - the inventor, entrepreneur, and best-selling author changing the medical aesthetics world with her FasciaBlaster instruments and Lisa Vrancken - Award winning TV producer, #1 bestselling author, brand expert and Executive VP at Fortune Media Group, Inc.
Together, they blend storytelling with business strategy in an entrepreneurial book overflowing with sage movements, teaching stories, business acumen, and lived wisdom.
Minkus invites readers "to deeply unearth the skills, the knowledge, and the talent that we've each incorporated in our lives, to get to where we are today…what we have each learned is how to effectively apply all of you to hit the goals and achieve your desired, highest level or outcome."
As a globally sought-after business advisor and coach, Minkus teaches clients how to apply sequence to business logic, gain faster momentum, build contagious confidence, and respond to rapid change in the market. "Women in business are hungry, ready to elevate their game, seeking optimization techniques, and have a driving desire to expand in life and business," she says. "It's our time now to make quantum shifts."
Minkus has launched and scaled hundreds of products and trained, advised, and mentored emerging and Fortune 500 brands, generating billions of dollars in e-commerce and brick-and-mortar revenue.
She has invested the past thirty years decoding the systems and human capacity to thrive in business - and shares these experiences in her contributions to BE…
Entrepreneurs always encounter choice, having to ward off new competitive threats, defending their business ethos, and responding fast to change. This can feel like an overwhelming experience at times - harking on the aforementioned revealing experience forces entrepreneurs to learn and rely on their personal strengths and weaknesses. When things flip on their head and you aren't getting the outcome you desire, Minkus says that you have to "dive in to get out."
So what does it look like to dive in?
Minkus approaches business with a fact-driven mindset. "The first place I go to is sound rationale academics and systematic business problem solving," she says. "This can pull you away from an overstated or unnecessary emotional response, balancing you back to a more logical based solution."
The goal is to seek out mentors, advisors, information, and experienced acumen, so you can put into perspective where you really are in the process. Most often, feeling overwhelmed by unsatisfying outcomes stems from hyperfocus on an emotional state. Laying out all the information allows us to step back and see the forest for the trees: like life, business is puzzle pieces seamlessly placed together, with a healthy combination of strategy, visualization, action, and luck.
Minkus says tapping into - and assessing the business systems and information reveals "the acumen to be able to sort out the pathway." In other words, when you can understand the full scope of opportunity, the tools to address any challenges will be made clear.
Now that we've dove in, how does Minkus advise entrepreneurs to get out?
By diving in, panic or fear has been replaced by logic. By blending tested and proven acumen, we can recognize the behavioral changes that can be adjusted to yield better results. People tend to get caught up in a particular cycle, thought pattern, and get stuck. To this, Minkus reminds us "there are different brain waves that your body, actions, or your brain can operate in. When you can break that pattern, you can have different and sustainable outcomes."
Minkus cites this process as an example of "getting uncomfortable to be unstoppable." When you are stuck on a problem, delving into the knowledge, intelligence, and others' experiences, reveals the areas where you can expand your acumen. Growth is uncomfortable, but on the other side is brilliance, fulfillment, and ability beyond what you once thought possible.
This is just one of the many pearls of understanding readers will discover while exploring the writing of Minkus and her collaborators in BE …
Minkus, Black, and Vrancken have crafted a self-reflective experience that allows entrepreneurs to apply the wisdom to their own passion, purpose, product, and your definition of prosperity.
On the topic of aligning with two inspiring and accomplished women in business, Black and Vrancken, to write the book, Minkus says "the most important skill that any human can achieve in life or business is collaboration. Lean into partnerships, relationships, friendships, and collaborations that make life full and accomplished."
BE… is a celebration of entrepreneurship, intuition, and a roadmap of holistic principles of self-discovery and achievement.
BE… From Passion and Purpose to Product and Prosperity is available for preorder now and will be released to readers worldwide on June 28th.
For female entrepreneurs looking to expand their perspective on business and life, this book offers a one-of-a-kind business approach, paired with actionable movements, meaningful exercises, kaleidoscope moments, and featured stories of real female founders' pitfalls and triumphs. It provides the ultimate foundation for the entrepreneurial mission.
BE... is a resource unlike any other. There's power in these pages of the book, as there is in every woman. Minkus and the authors are unleashing the divine feminine and giving away the keys to the universe… the product universe.
The journey to BE... starts now.
Chris Hughes, Writer
chris@mindfulmediapr.com