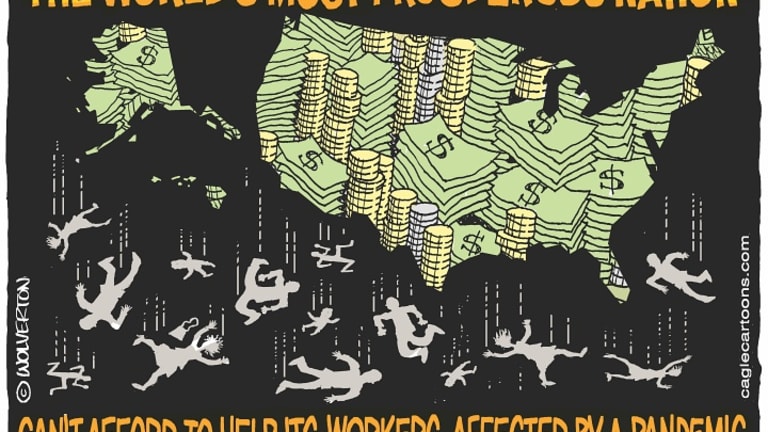 What You Need to Know About the Latest Stimulus Package
Ginger Abbott: if you make more than $87,000 individually or $174,000 as a married couple, you're no longer eligible for a stimulus check.
As the COVID-19 pandemic continues, Americans need additional assistance to weather this unending storm. The CARES Act passed in March 2020, but the financial relief didn't last long. In December, the Consolidated Appropriations Act (CAA) became law to provide short-term assistance. This guide explains what you need to know about the latest stimulus package.
Rumors invade the internet after a new act becomes law, primarily when so many people will rely on it to get by. You may wonder what's happening with the stimulus package that just passed, but look no further for answers. These are the facts regarding the bill and what Americans can expect in the future.
Eligibility Requirements Changed
Individual stimulus checks are the highlight of any federal COVID-19 response. Of the 22 million jobs lost in March and April alone, the country only recouped 12.3 million or 56% of them by December. Unemployment built on the existing housing and rent crises and created the need for an additional stimulus package.
The CARES Act gave adults $1,200 and children $500, but only if they qualified. Those eligibility requirements changed for the checks paid through the Consolidated Appropriations Act. If you received a check in the spring, you might not have received one in December.
If you make more than $87,000 individually or $174,000 as a married couple, you're no longer eligible for a stimulus check.
The $600 checks were based on 2019 tax filings, whereas the previous checks relied on either 2018 or 2019 filings. Also, if you make more than $87,000 individually or $174,000 as a married couple, you're no longer eligible for a stimulus check.
Paycheck Protection Program Received Funding
Businesses found assistance in the Paycheck Protection Program (PPP), which gave them money to pay their employees and stay open. The Consolidated Appropriations Act re-funded this program, but with a few changes.
More businesses can apply for a loan than before. The bill makes room for additional organizations such as:
Destination marketing companies.
Tax-exempt organizations.
Public broadcasting stations and newspapers.
Housing cooperatives.
It also added four ways business owners can use their loans and still receive forgiveness. The PPP money can pay for covered expenses like:
Operational expenditures.
Worker protection equipment.
Property damage.
Supplier costs.
Businesses may also apply for bigger loans than what they needed in the spring and still be eligible for loan forgiveness as long as they spend at least 60% of the money specifically on payroll costs.
Unemployment Insurance Extended and Reduced
The CARES Act provided Pandemic Unemployment Assistance (PUA) through December 26, and the Consolidated Appropriations Act extended it through March 14, 2021, as additional financial relief. Even though many Americans need the help, the CAA was reduced to $300 per week instead of the original $600 amount.
It's worth noting that this insurance won't last as long as the previous bill's mandate. People receiving this help may need to reapply for extended insurance under a future bill. Anyone wondering whether we will get another stimulus package can trust that people will need PUA long after March 14, which creates the necessary pressure for lawmakers to respond with financial relief.
SSI Was Not Affected
Many people with disabilities were concerned about the original stimulus checks in March 2020. If anyone with Social Security insurance (SSI) earns more than $791 per month, they automatically lose that assistance. The federal government clarified that the $1,200 would not count towards this income because it was non-taxable.
The $600 stimulus checks from December also won't affect your SSI eligibility because they're another non-taxable check and won't influence any 2020 tax refunds. SSI recipients can cash these checks along with their regular financial assistance without ending their SSI and having to reapply.
Miscellaneous Tax Provisions Enacted
Small business owners and individuals should also know how the CAA enacted miscellaneous tax provisions that weren't in the first bill. This is just some of what legislators included:
The private charitable contributions deductible increased to $600.
The bill allows for a 100% business expense deduction for restaurant meals. 
The act included a minimum 4% housing tax credit rate for low-income families.
The education deductions for tuition and related expenses did not renew, but the phaseout limits on lifetime learning credits increased.
Thirteen miscellaneous tax provisions in this bill changed its total financial relief. Anyone interested in such provisions should review the stimulus package to determine which would apply to their private or business finances.
Will We Get Another Stimulus Package?
In January 2021, the Democrats regained control of the Senate, making a third, comprehensive response bill much more likely. Progressive representatives have voiced support for $2,000 checks, so the public may receive additional funds.
The next stimulus package may contain more money, but it could also change some tax or loan provisions from previous bills. It all depends on what the pandemic looks like in the future and how national leaders decide to respond.
Ginger Abbot