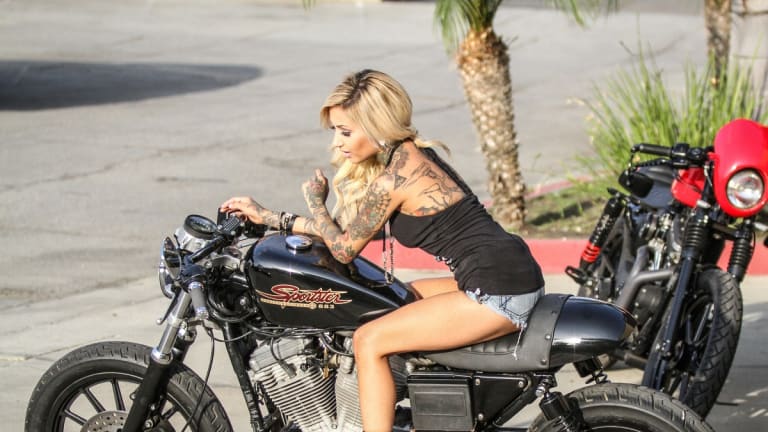 Upgrades and Latest Trends in Motorcycling in 2021
Tech giants, helmet manufacturers, and other companies are striving to make those helmets more comfortable and convenient
Numerous advancements have been made in the world of technology. Many of them have come to light just over the last few years. They're shaping virtually every field imaginable and making major differences in our everyday lives. Some of them are bringing significant changes to motorcycles and new opportunities to riders as well. It's no secret that a continually growing number of people are purchasing motorcycles and discovering all the joys and advantages they have to offer. Some of the latest trends and technology can take those elements to entirely new heights during the years to come.
Exploring New Trends and Upgrades for Motorcycles in 2021
At American Motorcycle Trading Company, we're dedicated to providing top-of-the-line motorcycle repair, maintenance, and customization services. We have a vast inventory of motorcycles for sale as well. Our team also wants to help customers take full advantage of all the options at their disposal. Because of that, we're here to let you in on some of the most exciting and helpful new developments in motorcycle technology, comfort, and safety.
Advanced Helmets
Tech giants, helmet manufacturers, and other companies are striving to make those helmets more comfortable and convenient
Helmet requirements vary by state, but a continually growing number of bikers and their passengers are wearing helmets even in states where they're not required by law like Illinois. Tech giants, helmet manufacturers, and other companies are striving to make those helmets more comfortable and convenient to foster this trend. Because of that, some new helmets come equipped with speakers, Bluetooth capabilities, smart technology, and other features.
These helmets can be connected to apps on your phone for hands-free music, calling, navigation, and many other conveniences. Some feature heads-up displays and even virtual rear-view displays much like the backup cameras on many modern cars. These advancements can certainly help improve your safety on the road and make it easier to watch out for drivers around you. Certain helmets also offer technology that can detect a crash and automatically contact first responders if needed.
Airbags
Not very long ago, the thought of airbags on a motorcycle seemed ridiculous to many people. Today, though, they're a reality. Some newer models come equipped with airbags built into the bike, such as the Honda Gold Wing. In other cases, you can purchase aftermarket airbag systems and have your local motorcycle customization specialists mount them on the bike for you. Wearable airbag systems are available as well in the form of jackets and suits.
Advanced Comfort Features
Motorcycles are notorious for having uncomfortable seats. In the past, riders simply accepted this issue as a minor inconvenience. You don't have to grin and bear it these days, though. Numerous motorcycle manufacturers are taking a closer look at riders' comfort. Quite a few are taking measures to improve the comfort and positioning of their seats to make them more suited to riders' needs. You can also have custom seats made with gel inserts, memory foam padding, and air cushioning to name a few possibilities. Countless custom handlebars, seat modifications, and other alterations can also be made to motorcycles to improve their comfort and ergonomics as well.
Making the Most of the Latest Advancements
Some aspects of motorcycles and the biker community will never change. Leathers, wallet chains, the courtesy wave, and always looking out for your brothers and sisters on the road are time-tested traditions that are here to stay. Of course, that doesn't mean there's no room for new developments and improved technology. If you're looking for a way to ramp up your safety, comfort, and other elements while riding, plenty of options are available.