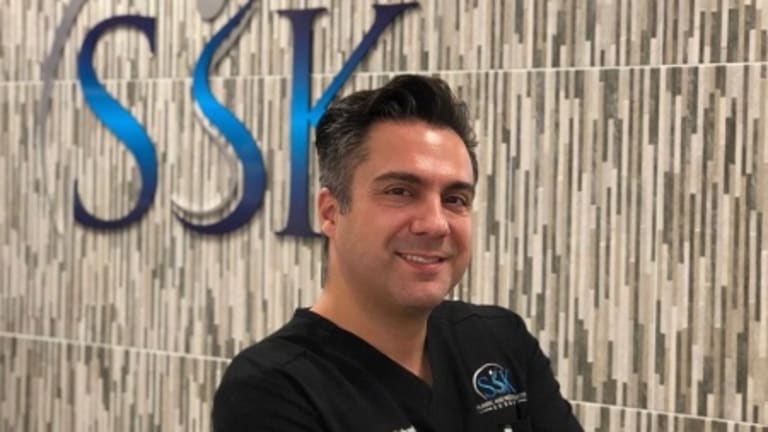 Get to Know Orange County's Leading Plastic Surgeon, Dr. Sean Kelishadi
Dr. Kelishadi loves what he does, and he has certainly perfected his craft over the years in his professional career.
The esteemed plastic surgeon has even earned himself the prestigious title, "The Wizard of Waistline"
As plastic surgery continues to become an increasingly popular industry that's more in demand today than it ever has been, quality plastic surgeons are something many women and men are constantly on the lookout for. While these people who seek out high-quality plastic surgeons are looking to enhance their overall physique or facial features, the true test of a plastic surgeon's skill is whether or not they can make these enhancements look like there was never a surgery to begin with.
This is something only the best plastic surgeons have been able to achieve with their clients. However, if there's one plastic surgeon who knows what he's doing with a scalpel, it's Dr. Sean Kelishadi of SSK Plastic Surgery, who is otherwise known as the "#WizardOfWaistline." So, how did he get this name, among others like #KingOfCleavage and #BoobGod? Well, Dr. Kelishadi's dedication and attention to detail is clear when reviewing the results and flawless satisfaction rate of his many exclusive patients.
Dr. Kelishadi loves what he does, and he has certainly perfected his craft over the years in his professional career. He transforms his clients using the latest cutting-edge technology and his own creative expertise, which has earned him a spot as one of the most coveted plastic surgeons in Orange County, California, and a highly sought-after plastic surgeon nationwide.
Dr. Kelishadi loves what he does, and he has certainly perfected his craft over the years in his professional career.
Nowadays, Dr. Kelishadi is one of the best in his industry; however, he didn't always know he wanted to be a plastic surgeon. In fact, after being intrigued by a unique research study during his time at Vanderbilt University, he decided to work for a heart surgeon for two years. This is what ultimately convinced him to fully pursue surgery as his full-time career. From there, he chose to study general surgery during his residency so that he would be able to leave his options open. During his residency, he was able to practice several different areas including trauma, oncology, and pediatric surgery. Eventually, however, he settled on plastic surgery because he liked that it gave him the opportunity to operate from head to toe. He says that plastic surgeons are "experts of anatomy." Dr. Kelishadi also loves the creative and artistic aspect of plastic surgery when it comes to constructing and adjusting body and facial structures.
According to Dr. Kelishadi, his approach to plastic surgery is to try and figure out the simplest way to get the most effective, long-lasting results. "That's my approach and I like to keep things simple," he says. "I like to have a reason for why I do things."
To Dr. Kelishadi, one of the most important parts of his job is establishing trust with his clients, and he does this by really putting himself out there on social media. He strives to share all aspects of his life with his followers, from his family to his work. He wants his clients to know that he plays with his daughter and that he likes sports because this provides relatability to his clients and helps make them more comfortable with him- after all, he is only human. Dr. Kelishadi also likes to be available for his patients at any time, and has an open door policy for many of the people he works with- something very few medical professionals are willing to do for their patients.
Overall, Dr. Kelishadi has proven to be a renowned plastic surgeon as well as a caring physician. These admirable characteristics and his impressive experience makes him a must visit surgeon in Southern California. We would like to commend Dr. Sean Kelishadi on his amazing work, and we highly encourage readers to keep up with him and SSK Plastic Surgery on their Instagram and website.