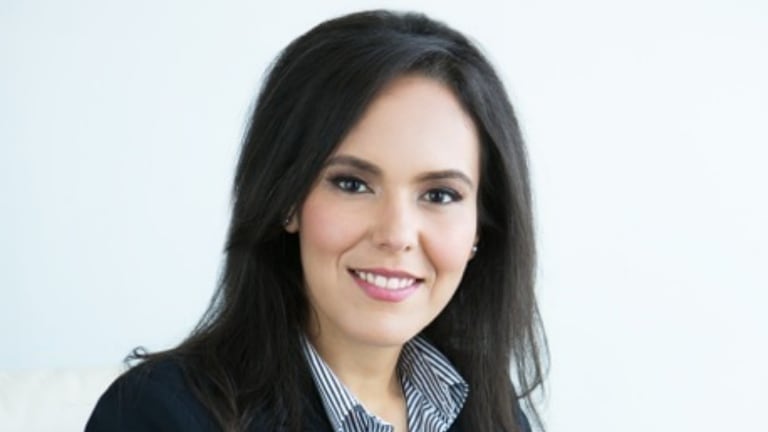 Leen Kawas on Working Parents and Post-Pandemic Trends
Support seems to be the ringing term for employers as well as parent employees who are striving for balance.
At this point, it's no shock to hear that the COVID-19 pandemic had long-lasting impact on the job market. Starting one of the worst job crises since the Great Depression, the pandemic brought on a decline in employment and the rapid falling of job volume vacancies by over 50% among surveyed countries. This brought on a shift to work from home and hybrid work conditions that left, among others, many parents scrambling to figure out how to handle their employment, working environment, and childcare. The way that parents work, let along Americans at large, has changed forever, making it more difficult to balance work-life responsibilities. Recently, Leen Kawas shared her own experiences in a Medium post about her journey as a working mother, inspiring readers that they do not have to choose between parenting and careers. In a closer look, we're exploring how the working parents are working together to navigate this new normal.
The pandemic has certainly put strain on parents when it comes to childcare, with more mothers (57 percent) being affected by the changes than fathers (47 percent). For families with children younger than 12 years of age at home, 52 percent said that childcare responsibilities were difficult to manage. This makes sense when you take in stock the changing landscape that the pandemic brought on. Between remote learning and home or hybrid working conditions, parents suddenly had much more to juggle, and this change persisted. In homes where both parents are working full time, the challenges are even more strenuous. Fifty-three percent of parents whose spouse is also employed noted that childcare has been difficult, compared with 42 percent where one parent is unemployed.
Some of this strain comes from the childcare system itself, which has yet to fully recover from the impact of the pandemic. According to the National Conference of State Legislatures, there are a number of "child care deserts" across the country where there are waiting lists for programs and rising costs that prohibit many families from taking advantage of care that could alleviate stress from their work schedules. While federal and emergency funding may come in to provide much-needed aid, parents are left to find solutions on their own, in some cases requiring a parent to step down from their employment to meet their childcare needs.
This only compounds the impact of employment options and opportunities set on by the pandemic. Whether from pandemic-issued job loss or circumstantial resignations, the research also shows that mothers are being disproportionally affected. An increase of 1.4 million mothers were not working compared to pre-pandemic figures, showing that working mothers were either more willing to walk away from their jobs to manage child care or were forced to do so. And these figures continue to rise. The U.S. Census Bureau noted that disparities in working and resigning moms compared to dads come down to two core reasons: they work in industries more likely to be affected by closures, and they carry a heavier burden of child care. The Bureau also posited another cause, gender inequality in the workplace.
Forty percent of working mothers are more likely to report that childcare has harmed their careers. Pew Research Center found that 23 percent of mothers and 15 percent of fathers have turned down promotions to manage work and parenting responsibilities. And collectively, 72 percent of working parents have shared that they have experienced stress when it comes to their children's school schedules and child care arrangements. Faced with all these challenges, how can working parents come together to share responsibilities and find equilibrium in a post-pandemic world? Leen Kawas noted that "it takes work to balance motherhood and a career." And this balance comes down to the dynamics in individual relationships to provide room and equity for both parenting partners to pursue their career goals while also contributing to care and oversight of their children.
Unfortunately, post-pandemic, this balance is still wanting in many regards. Mothers are more likely to view themselves as primary caregivers in addition to full-time workers, while fathers consider at-home duties more evenly shared. According to the U.S. Bureau of Labor Statistics, "Mothers of younger children remained less likely to participate in the labor force than mothers with older children" into 2021. And with women suffering greater job losses than men as a result of the pandemic, gender disparities have continued to rise. A Seramount survey showed that 33 percent of mothers in the workforce have either cut back or cut their jobs or have plans to do so.
Support seems to be the ringing term for employers as well as parent employees who are striving for balance. Leen Kawas notes that it is essential to accept support and avoid making assumptions about what a partner can and will contribute. Instead, negotiating parenting tasks can be one strategy toward equality in a partnership that involves both careers and childcare. Employers, too, have an obligation to (and can surely benefit from) help employees succeed. A recent article in Forbes noted that providing consistency, choice, and control when it comes to scheduling as well as a sense of community can go a long way in helping employees find balance between work and home without having to make sacrifices. Research has shown that employees (67 percent) are believed to be mistreated at work because they have children. In figures startlingly similar to those pre-pandemic, 19 percent of working mothers reported being passed over or seen as not committed to their work because they had children. Instead, employers need to make an effort to help all of their employees feel supported.