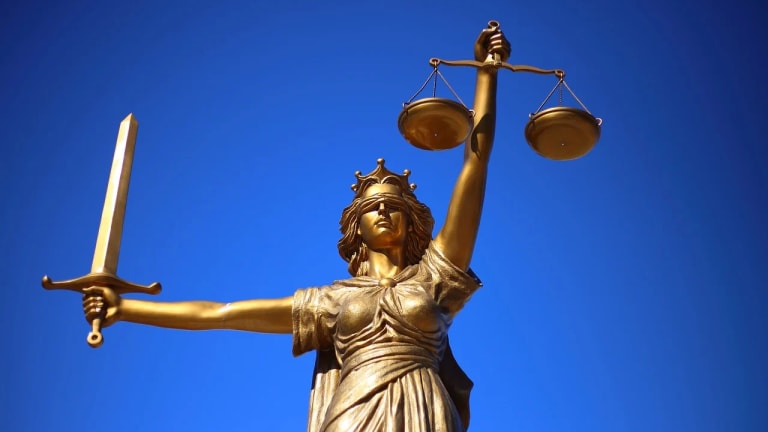 6 Tips to Meet Your Legal CLE Requirements
The CLE is a professional system you must go through after you pass the bar.
Being a lawyer is not easy. Once you take your first steps into the legal sector, certain expectations get levied on you from the word go. You need to pass many hurdles as an attorney after passing the bar exam, and continuing legal education or CLE is one of them. The CLE is a professional system you must go through after you pass the bar. This process aims to extend your knowledge and understanding outside of law school.
As you go through the CLE, you will need to attend seminars and conferences that aim to sharpen you as an attorney and enhance your skills for the court, but getting registered is a challenge. There are deadlines you need to mind, verification you need to complete, and requirements you must match. So how do you ensure that you hit all the bases? Here's what you need to know:
What is the Benefit of CLE?
Continuing education is the next step after your formal education. It would be best if you became enriched and informed about the law that extends beyond textbook learning. This educational experience will help you build your resume and increase your professional demand. As a result, different law firms may be interested in hiring you as an attorney.
On the other hand, CLE also helps you network with the right people and create a name for yourself in the industry. Before you can access these perks, you have a long road ahead. In the US, various states require the CLE for attorneys to maintain their licenses. By using a CLE tracker, you can mainstream your workflow, manage all your deadlines and also ensure you can access excellent study materials. This digital resource effectively removes the need to manually track your work and gives you ample resources to learn and connect with other students in the same situation.
How Do You Meet the Requirements?
Continuing your legal education and fitting the selection criteria is pivotal. While every state has its rules for becoming accredited, all fifty-two states share the same perspective on becoming eligible for the CLE. When you begin, you may need to devote more than 15 hours of fieldwork to build your CLE resume. However, this is merely a stepping stone, and you still have a long way to go. Here are some ways to help you check all the boxes that are needed to become a certified expert:
1. Know The Type of Credit You Need
Several credits go into CLE. Since this is an umbrella term, you must narrow down the type you need to progress in your program. For instance, if you have a complete set of general credits but only need specialized ones, such as those in ethics, then opt for a program that helps you make up for these remaining hours.
Additionally, you may want an ethics program customized for singular firms if you're a solo practitioner. You should also pick the credit that aligns with your practice areas, such as ethics for environmental lawyers or criminologists. If you're unsure which credit you need, look up your law portfolio before you sign up. CLE is nothing like a high school class that you can pick and drop on a whim. You have to tick the correct box and begin your education right away.
2. Mind The Deadlines
Procrastination is your enemy. It would be best to ignore this sensation as tempted as you may feel about leaving and signing up for the next day. CLE is a technical process, and you need to know the requirements of your desired program as soon as possible. It also prevents you from rushing into completing your mandatory hours and helps you place your credit. When you have ample time on your side, you also get the added perk of shuffling through different programs that interest you. This research saves you from the last-minute sign-up that may result in a course you can't manage.
3. Study The Categories
When browsing through CLE, don't become fixated on the time you have to spend on each course. Most of the guidelines online inform you of the total number of hours you need to do your CLE. For instance, if you were in California, you had to do 25 hours of CLE every year, but Texas is a different story. Texas allows you to work 15 hours and use the remaining three hours for ethics. Therefore, as you sign up for a category, mind the state regulations and follow their general protocol to know what to do.
4. Catch Up on Short Credits
Doing CLE full-time is not easy. However, if the deadline is approaching and you do not have the necessary credits, you can easily make up for them. While you may get charged a late fee, it is still better than jeopardizing your career as an attorney. The late cost varies by state, but you can extend your deadline to make up for missed credits. A state like California charges you $75, while in New York, a simple application will do the trick, and you don't need to submit additional money.
5. Have A Budget
CLE processes can get quite expensive down the road. If you're a struggling lawyer, you may need to look into other options to help you facilitate the learning without compromising quality. If you're looking for a cost-practical CLE approach, you can sign up for compliance bundles, which are high-quality programs centering on your state requirements and the courses you need to complete. Another option includes turning to the law firm you work at for help. Some CLE programs offer subscription-based services, which allows you to enroll in other CLE programs at a discount, courtesy of your law company.
6. Look Into Skill Refining
So when choosing a CLE program, you work out the skills you wish you had to expand your professional standing and work on them. If you're good at trials, maybe you should look into getting better at mediation or arbitration. Similarly, learn to pick up where your weaknesses are apparent such as poor negotiation skills and lack of legal writing skills. Every CLE has state requirements, so make sure that the skill refining you go for is offered in your state.
Final Thoughts
Continuing Legal Education is the next step for any aspiring lawyer. It is essential because schools provide a limited scope of understanding regarding the legal system. However, topping up formal education with CLE can help you bloom as a lawyer. CLE is a technical process, so you must mind the deadlines or miss your window of opportunity. You must also know the kind of credit you need to expand your portfolio, deep dive into the categories offered, and find a budget-friendly CLE process. Additionally, you must keep an eye on the deadlines and try making up for the lack of credits in this period. With these in mind, you'll have no trouble attending networking hubs and building a solid reputation for yourself.