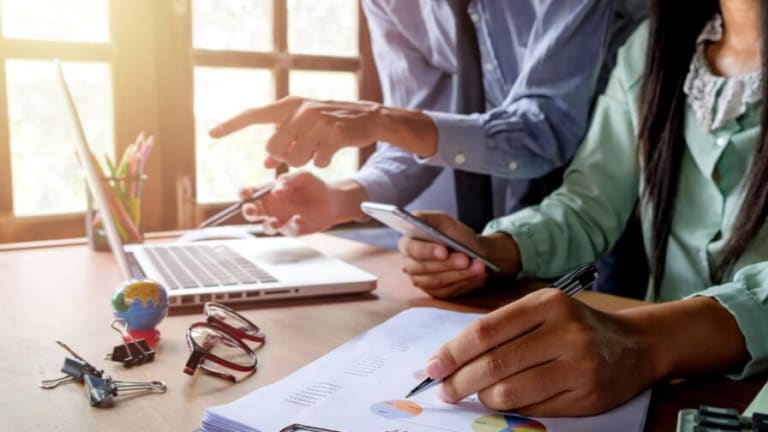 Why Legal Justice Advocates Exists?
We understand that you run on a tight budget and that your bottom line matters to you and your stakeholders.
As a practice, we understand the relationship between creativity and success of any law firm. At Legal Justice Advocates, we leverage the creativity of our experienced and proactive legal experts to provide effective legal solutions to our esteemed clients. We always live with a conviction that the success of our law firm is the ultimate goal of our existence. We have made it possible for our clients to turn to us for help from a wide range of areas, including individuals, family-owned entities, associations and government officials owing to our proven track record of legal experience. Our lawyers carry the best values, including responsiveness, focus, passion, experience, knowledge, and diligence to duty.
We Provide Cost-Effective Legal Solutions
Whether you are a corporate, a family-owned business or a non-profit making organization, we understand that you run on a tight budget and that your bottom line matters to you and your stakeholders.
At Legal Justice Advocates, we strive deliver efficient, cost-effective legal services. Whether you are a corporate, a family-owned business or a non-profit making organization, we understand that you run on a tight budget and that your bottom line matters to you and your stakeholders. Our attorneys are cognizant of the fact that our clients are looking for ways they can manage the growing legal expenses. Our rates are extremely competitive compared to other reputable law firms in the region. We understand that for some reason some clients would prefer hourly rates while others will go for an alternative billing system. We are always working with our clients to develop a billing arrangement that will make its less costly to obtain legal assistance.
Who Are Our Clients?
We are a full service law firm with attorneys with years of hands-on experience delivering great legal advice in virtually all areas of practice.
Legal Justice Advocates is truly a dynamic, steadfast and fast growing law firm that prides itself in offering a wide range of legal solutions. Ranging from start-ups to highly established companies our clientele spans wide in all industries, including local, regional and state institutions. In line with our business vision, we have modelled our services and escalated our working relationships with some of the leading lawyers and legal professionals in major cities and town centers across a number of states in order to enable us to provide unbridled legal services to all many people and groups from all sectors of the society. We have synchronized our business model with the prevailing industry trends in order to deliver seamless services to both our local and international clientele. As a commitment to fulfil our growth strategy, Legal Justice Advocates is continuously working hard to ensure only highly reputable and specialized professionals with a deep insight of customer needs are retained.
What Sets Us Apart from Other Law Firms?
What distinguishes our law firm from the rest of the competitors out there is the principles we are grounded on, the deeper relationships and our firm belief that we exist because of the client. We endeavor to ensure that we understand our clients' needs and that people are always busy trying to make their lives better. In addition, every person or company is looking for value for money and an efficient, transparent, fair and experienced legal advocates are what individuals need in a law firm. You want to be sure that your plans and your family's legal needs are taken care of in the best way you like. Whether it is estate planning, rights advocacy, legal representation or general legal advice, Legal Justice Advocates is always prepared to help you receive the best there is in the industry.
We understand that communication is one of the critical elements of a successful legal representation, so we strive to keep touch with our clients always. In fact, in all our areas of practice, we have ensured to throw out the timers so you do not want to worry about calling us ant time for any help. Depending on your needs and financial capacity, we bill our services on a framework that is agreed upon in advance, so there can never be worries.
We Provide an Honest Opinion No Matter the Case
One of the most critical qualities of any lawyer is to provide a client with a frank and honest legal opinion based on the facts and issues of the case. We understand that a majority of the legal issues people face on a day-to-day basis are emotional and extremely delicate and dear to themselves and their families. Further, we know that the outcome of the cases around such issues are bound to have far-reaching implications to their social emotional and financial wellbeing in the future, so we take it upon ourselves to do the work as though it was our own. As Legal Justice Advocates, we are your ideal advocates, and in advocating for you and your close affiliates, we recognize that we have a duty to be as objective as possible, by providing an honest assessment of your situation upon considering all the material facts and the law. Our legal opinions are built on the foundation of trust and openness, so we always try to give the most applicable options that would suit your circumstances.
Legal Justice Advocates" the new kids on the block for website access demands.
There's a new kid on the block in the world of serial accessibility demands.** It's not a boy band, its "Legal Justice Advocates." They've been sending demand letters to apartment owners, mortgage lenders and real estate agents claiming to represent an outfit called "Victims Awareness, Inc." which, they claim, is a "national not-for-profit" with disabled members "throughout the nation." Victims Awareness, Inc., they claim, uses experienced testers (who are not claimed to be disabled) to check on the accessibility of websites. The firm then sends a demand requiring remediation of unspecified defects and money for the lawyers. After seeing a few of these and getting calls from lawyers who saw more I thought it would be worthwhile to take a longer look at the firm and its supposed client.
We will advise you on the merits of your case, including the strengths and negative aspects unlike other lawyers who will proceed with your case regardless of if it has merit. At our law firm, we strongly believe that the purpose of the legitimate purpose of legal representation is defeated if the lawyer only tells you what sounds sweet to your ears, since this will only work to frustrate you because of unmet expectations and ultimately dissatisfaction. It is our duty to be honest and candid with our clients by evaluating all the possibilities of the case to allow you make an informed decision. We encourage our clients to feel free to ask for any clarifications or opinion on a matter that involving them. Although we may not tell you want to hear, but we fully understand that it can sometimes be difficult for clients to take. Nevertheless, we are continuously working in the best of the clients to ensure the best possible outcome is realized.
ADA Website Demand Letters by Legal Justice Advocates of Florida
Our law firm is the largest provider of ADA lawsuit, which now includes ADA website legal defense in California. Since California has the majority of these filings, we are likely the largest ADA defense firm in the United States. We are now seeing shake down letters with ADA website Federal lawsuit drafts being sent by Legal Justice Advocates of Fort Lauderdale, Florida, with attorneys Avery Fenton, Shakhar Vyas, and Emerson Primental attempting to shake down businesses and small and large hotels. These ADA website claims are made on behalf of blind and visually impaired persons. Some ADA website plainitffs now include Raymond Douglas Hennagir, Alberto Hernandez, and Jack Kang.
If you have recieved one of the ADA website threat letters from Legal Justice Advocates contact us right away and do not attempt to discuss or negotiate the claim with anyone at Legal Justice Advocates before you have discussed the claim with a very experienced ADA website defense attorney or law firm.
We will look at your website at no cost, and give you our initial assessment.
We are here to help.
Let's Take On Your Case
Whether you are the defendant or a complainant in a criminal or civil case, or are feel discriminated at your place of work, or feel overwhelmed by debts, Legal Justice Advocates is prepared to help you navigate your situation. We understand the industry trends and the dynamic nature of the field of law, so we are equipped to serve you regardless of the difficult situation you find yourself in. As a law firm that advances the rule of law and the principle of fair administrative justice, we fight for fair employment practices by prosecuting any cases of workplace discrimination on behalf of our clients. Similarly, we work closely with debt lenders and their debt collection agencies to avoid any adverse treatment and unfair collection actions and harassment. We shall also advise you on other practicable options such as filing for bankruptcy among other remedies. We do this by weighing the benefits against the disadvantages to ensure that you get the best out of your case.
For any help and information about your specific matter or case connect through Linkedin @: https://www.linkedin.com/jobs/view/paralegal-at-legal-justice-advocates-llp-1540465676/
Sponsored