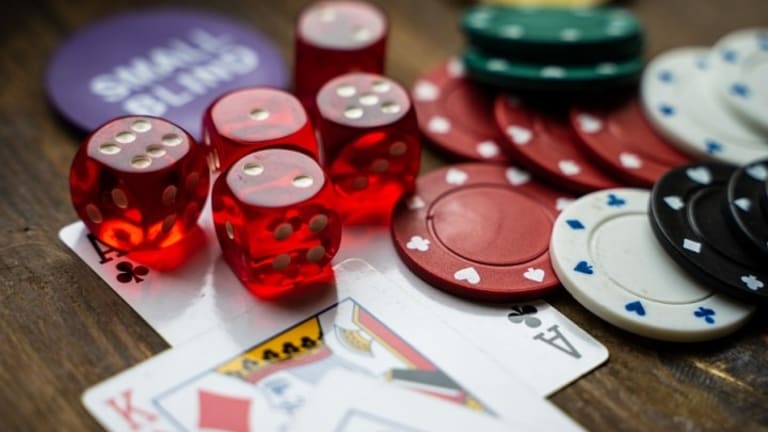 How the Pandemic Changed Leisure Activities?
We discovered a new trend in the casino world, users now desire ease of use, and that is what digital gaming platforms provide.
The ongoing COVID-19 pandemic caught everyone by surprise. Before 2020, social distancing was a non-pharmaceutical measure aimed to stop the spread of contagious diseases known only to health professionals. Now, it contends for the phrase of the year.
Therefore, it is an understatement to say that this novel virus changed how we go about our days, as it deeply impacted most facets of our social and private lives. It accelerated some already inevitable societal changes while also bringing forward new behaviors few expected to go mainstream.
What follows are five activities that have gained massive traction since March of 2020.
Online Dating Is on Fire Right Now
In late 2020, a poll that had user participation of close to 50,000 showed that 39% of widowed, divorced, or single surveyed individuals used an online dating service in the last month. That is not surprising given that it is natural for people to turn to digital means of establishing contact in a time of social isolation. Thus, dating apps are thriving during the pandemic.
Last March, Tinder, likely the most popular match-making app on the market (66 million users), recorded a massive milestone, three billion swipes in a single day. Match Group-owned OkCupid also noted a 700% increase in virtual hook-ups in the first quarter of 2020.
In the US alone, this industry is worth over $3 billion. Furthermore, more than 1,500 websites and apps exist that aim to draw in singles and match them. Thanks to modern communication technology, everyone has an opportunity to morph moments of loneliness into a connection from home. Many are doing just that, as this sector should continue growing at a rate of 8% per year.
People Currently Binge-Watch Content More Than Ever
Everyone was watching streaming services even before they got forced to follow stay-at-home measures. Nevertheless, such imposed restrictions kicked this activity into high gear. A report posted on ResearchAndMarkets.com claims that the video streaming market should grow at an annual rate of 23% in the next five years.
We discovered a new trend in the casino world, users now desire ease of use, and that is what digital gaming platforms provide.
Media companies like HBO, Hulu, Netflix, Amazon Prime, and Disney+ kept entertainment alive during 2020. That much is evident by stats that show that Netflix gained 16 million sign-ups once the first set of global lockdowns began last year. Disney+ and HBO Max followed a similar pandemic peak. The first closed out the year with nearly 74 million subscribers, while the latter ended with 38 million US users.
These streaming giants plan to spend billions on new content, as there are more connoisseurs of TV shows now than ever.
Online Gambling Is on the Rise
Playing games of chance on the internet for real money has been an established hobby for many since the late 1990s. However, the smartphone provided a substantial shot in the arm for this sector, which has not looked back since. Governments looking for tax revenues, and brick-and-mortar venues remaining closed for long periods, have recently caused this industry to sky-rocket in popularity. Laws in multiple regions have grown laxer in allowing online gambling, and sports betting sites are going through a mobile revolution.
We discovered a new trend in the casino world, users now desire ease of use, and that is what digital gaming platforms provide. The latest innovation in this sphere is no-account casinos, gambling sites that allow players to enjoy slots and live tables without going through a registration process. That convenience is all thanks to the Swedish fintech company's Pay N Play system. Due to unceasing novelty getting introduced in all facets of this industry, Grand View Research predicts that it will hit a market size of $127 billion in the next six years.
Gardening Is Back in Style
There is no doubt that pandemic-induced restrictions have harmed people's well-being, particularly the elderly. However, being locked at home for days has made many seek relief in gardening. Per a report from market research firm Packaged Facts, 26% of surveyed US residents admitted that they began planting food on their properties due to the fears of crowded markets. Consumers staying at home are also not looking for food but for new hobbies, productive ways to spend their leisure time.
That said, the recent surge of gardening's popularity has caused some problems for businesses in this field, as many seed catalogs got sold out in record time. Seed companies were not ready for the massive volume of orders that they received during 2020. Most reported an increase in demand that was 300% to 400% more than the standard number of annual orders they receive. In the UK, companies like Suttons Seeds claimed that on specific days, sales were as much as twenty times higher than those from the same day a year prior.
Stock Trading Is a New American Pastime
Trading apps have become the unlikeliest success story of the pandemic. Few thought that when the economy was about the crash, that interest in the stock market would peak and that it would come from primary laypeople. Now, experts believe that the recovering financial sector will only fuel these apps instead of hurting them. They attained new users via low stock prices and now will retain them as a proven means for passive income. An added driver to their growth is that many of the most popular apps also allow cryptocurrency trading at similar ease to the stock one. Since we are amidst a crypto and NFT boom, these two will likely form a potent concoction for further success.
Finance is becoming increasingly digital, and Millennials and Generation Z members are digital natives that are growingly interested in this sphere. According to a Chase Digital Banking Attitudes study, 99% of people that fall into the Generation Z demographic use mobile banking apps. Thus, the transition to trading for them is a simple one. Currently, Robinhood is by far this market's leader, amassing over 13 million users per the latest count. It is a Silicon Valley product that has allowed wandering youth with disposable income to feel the power of deciding on how to invest their money.