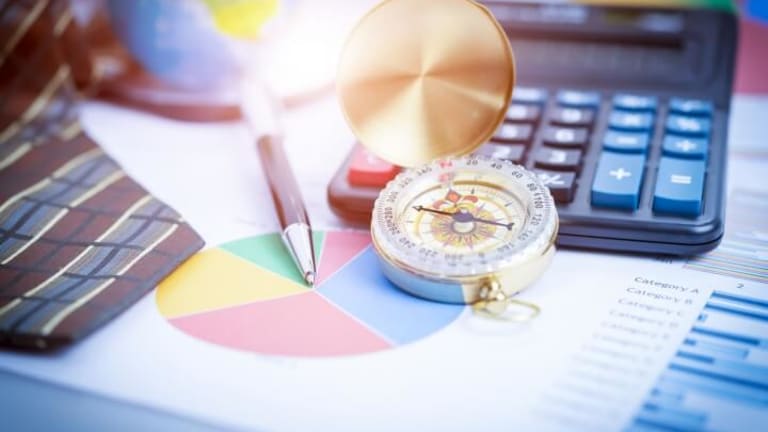 The Lending Market: Europe vs. the US
Cynthia Madison: Banks still play a major role in both markets, but FinTech innovation also leads to an increase in the number of private lenders.
For many years, the United States has positioned itself as the world's predominant lending market, both in terms of size and accessibility of direct loans. Today, the U.S. is still the top player, but Europe is quickly catching up from behind and could become a massive competitor in the following ten years.
Banks still play a major role in both markets, but FinTech innovation also leads to an increase in the number of private lenders.
Powered by tech innovations and the rise to power of disruptive FinTech startups, both Europe and the U.S. are embracing the paradigm shift, which creates more opportunities for lenders. Banks still play a major role in both markets, but FinTech innovation also leads to an increase in the number of private lenders.
The lending market has changed dramatically after the economic crisis. Before 2008, European banks held the monopoly in terms of business loans, accounting for more than 80% of all loans, reaching an impressive €165 billion in 2007. Did this mean for businesses? On the one hand, low loan approval rates. Lenders had to meet strict criteria, and startups in particular had few chances of being approved. On the other hand, it also meant very little flexibility in terms of lending solutions. Now, things look different both in Europe and in the United States, where the lending ecosystem is more diverse and more sustainable for SMEs.
In 2015, the percentage of bank loans had dropped to 74% in Europe, whereas in the US, it reached a record low of just 24%. The difference might seem phenomenal but, since Europe has more banks and higher competition for deposits, it's normal for bank loan rates to be higher.
Comparing bank loans
Europeans seem to have a closer relationship to banks, compared to the U.S., where institutions are mostly in control. Although the United States is the larger market, European banks are still a primary source of lending for both individuals and businesses. An indirect result of this is the average loan life, which is higher in Europe, whereas in the United States most lenders refinance after 2 years. Upfront fees are also larger and European bank loans have a higher equity contribution.
Another interesting difference between bank loans in Europe and the U.S. lies in the legal framework, which is more streamlined in the U.S., whereas in Europe it varies from country to country. For example, France and Italy are leaning more towards the traditional side and the legal framework favors banks, whereas the UK and Scandinavian countries have friendlier jurisdictions and are more open towards alternative lending. This divide can also be seen in the number of foreign investors who are flocking to these regions.
Alternative lending: challenges and opportunities
In the United States, the alternative lending market is peaking. As banks are no longer the dominant institutions, FinTech startups and private lenders are making their way into the market and offer more flexibility to loan seekers. The demand for credit is high, and so is the need for flexibility.
The total transaction value in the US alternative lending sector stands at US$8,4 million in 2019 and is expected to grow at a 1.5% growth rate by 2023, business loans being the most popular choice. Although profitability is not the key driving factor among Fintech lenders, these players still have to adapt, which has led to the development and diversification of partnerships, funding sources and new products.
In addition to private lenders, the US also stands out through the dynamic activity of crowdfunding and P2P lending platforms, which are well regulated and are posing a considerable threat to VCs. For example, Kickstarter and Indiegogo, which are the most popular crowdfunding websites in the United States, have raised a combined sum of almost $5 billion.
In Europe, the alternative lending market is also seeing incredible growth and, although it still doesn't compare to the one in the United States, investors can still have considerable room for profit here.
As mentioned previously, Europe doesn't have a homogenous regulatory environment and adoption rates vary from country to country. For example, France, Italy and several countries in Central Europe are friendlier towards the traditional lending models and customers themselves are more prone towards trusting banks.
Meanwhile, the Scandinavian region is an innovation hub for FinTech companies and other alternative lenders. For example, the alternative lending sector in Sweden amounted to US$48.3 million in 2019 and is one of the leading alternative lending markets in Europe. According to a Deloitte review, Sweden owes this development to its rich economy and 2 major investments made in 2014 in FinTechs iZettle and Kiarna.
The main European competitor for the United States, however, is the UK. With a regulatory environment that closely matches the American one and attracts the most investors, the UK alternative lending sector grew by a third in 2018 and reached a record £6.2 billion, out of which £4.8 billion was gained through business loans.
Despite the slower adoption rates in the rest of the European continent, traditional banks now have the same challenges as in the United States: on a market driven by innovation and disruptive technologies, embracing new lending models and establishing key partnerships with up-and-coming FinTech companies is the key to evolution.
Cynthia Madison
Sponsored